Every caffeine lover must have known the true rumor about Costa Rican coffee being the best. Well, it is, and this article will tell you why. The reasons behind it recommended products from popular brands, and three different processing ways will all be disclosed here.
Thus, if you are a caffeine sipper yourself, enjoy this delicious information about Costa Rican coffee and facts related to it.
Costa Rican Coffee Facts: Reasons Why It is the Best
Costa Rica is famous for its beautiful beaches and relishing food. Nonetheless, what makes people keep coming back to the country for more is none other than the signature coffee. Not less than five significant reasons will explain it to you why, as follows.
Plant Only Arabica – High-Quality Coffee Beans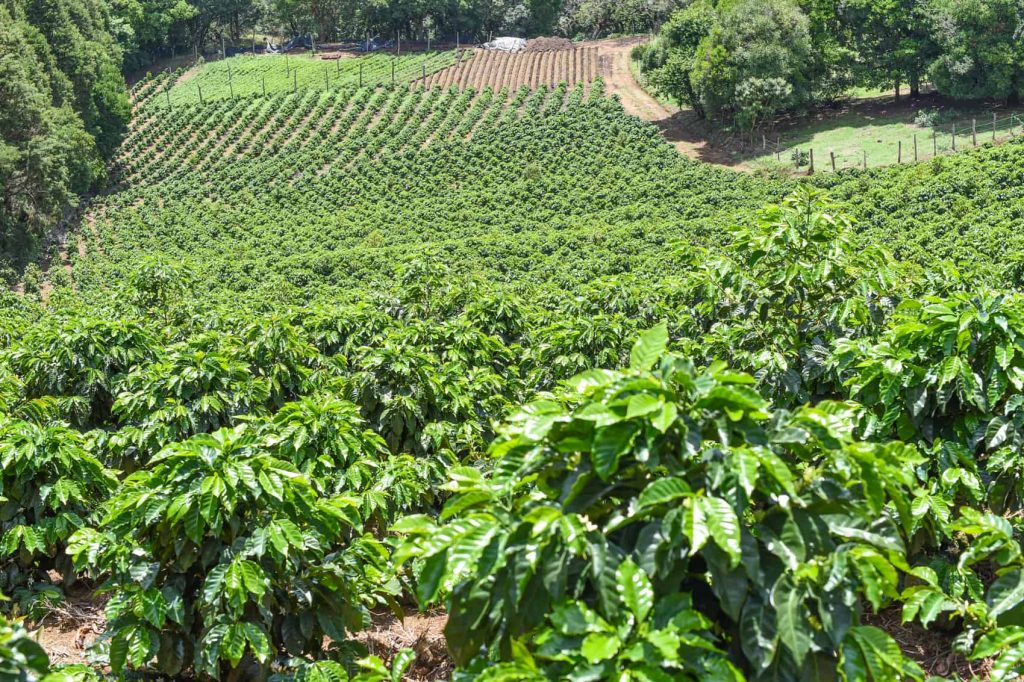 They say it is against the law to produce any coffee beans besides Arabica, the ones with the highest quality. Issued in 1989, the legal obligation stated that the Costa Rican government prohibited anyone from planting low-quality beans to push the farmers towards real greatness.
However, Arabica beans are not harvested to be the best without effort. They are more challenging to grow than other types do. Costa Rican people take coffee-producing this seriously, everyone, so it is only natural that their morning brew is the best.
Has the Perfect Environment for Growing Coffee Beans
The fact that growing Arabica beans is challenging has been stated previously. It relates to the idealism of climate, soil, and altitude, where these delicate plants could thrive. Costa Rica's high temperature and mountainous areas serve just the right environment to do the job.
The Climate

Like any other tropical country, Costa Rica is a state with only two seasons: wet and dry. Both conditions offer an ideal climate to grow coffee. For a whole year, the temperature ranges from 17oC to 28oC.
The average rainfall in Costa Rica varies between 2,000–3,000 millimeters throughout the wet season.
The Altitude
Nearly all coffee-growing regions in the country are located in high altitudes, which range from the minimum 800 meters to the maximum 1,600 meters. All of the factors make an ideal farming land, which leads to producing coffee with the best acidity, aroma, flavor, and body.
The Soil
The mountainous conditions in Costa Rica not only affect the altitudes but also the soil containment. Volcanic ashes from the mountain are found enriching the farming soil, thus produce oxygenated and richer-flavored beans.
Hand-Pick Harvesting Method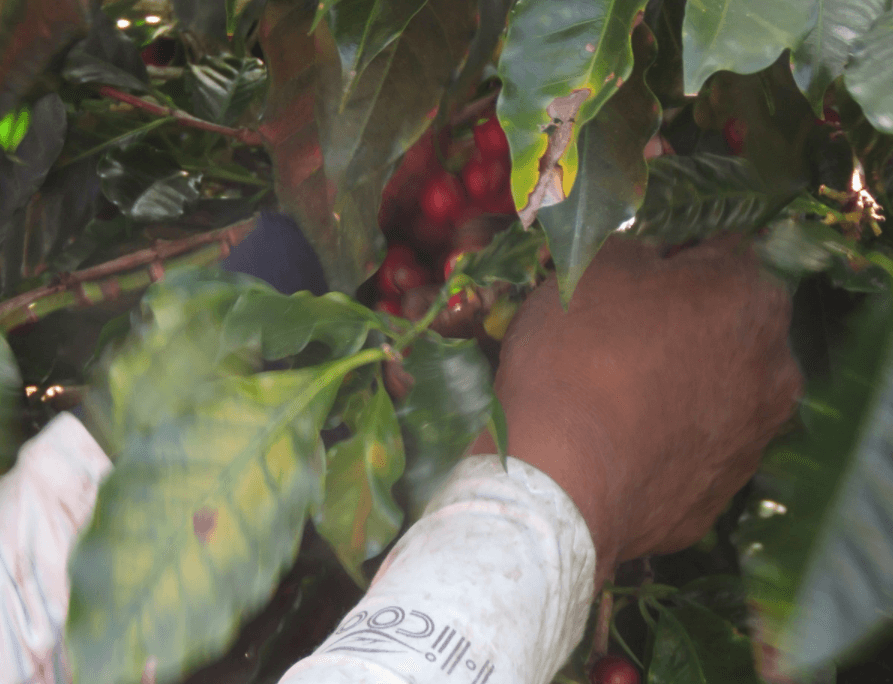 Modern technology is not always better than the traditional method. At least, coffee farmers in the country have proven that keeping their conventional harvesting way of handpicking the stock is the reason behind the world-renowned Costa Rican coffee.
During the process, Costa Rican farmers pick the beans one by one rather than a handful at once. That way, they ensure to only pluck and process the ripest ones. The scale of getting only the best quality coffee is this huge. They pay attention to any little details.
Has Eight Coffee-Producing Areas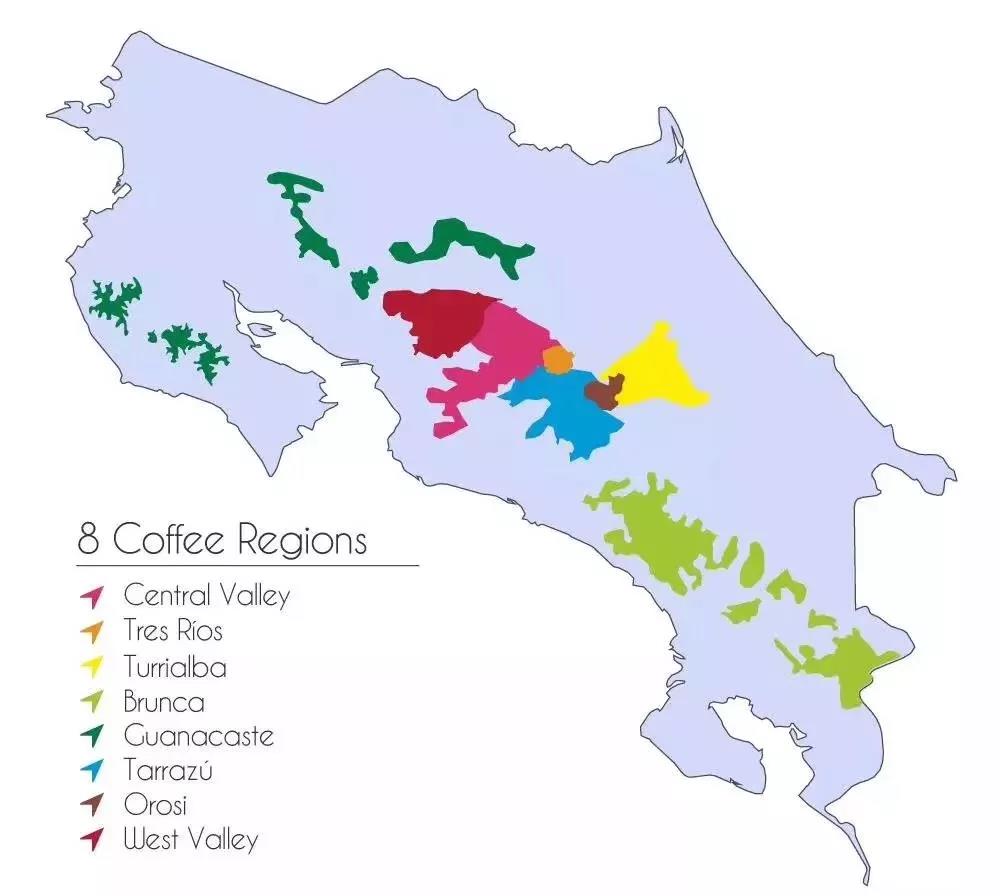 While other coffee-exporting countries have only two producing regions at most, Costa Rica has eight. Each area produces a unique coffee flavor of its own due to the diverse natural occurrences, such as climate and soil conditions, in every place.
In other words, people can taste as much as eight different Costa Rican coffee flavors and characteristics.
Tarrazu
It is the most popular region and famous for its heavy aroma and acidic taste beans. Besides, if you happened to try Costa Rican coffee from Tarrazu, a hint of chocolate, dried fruit, orange, and vanilla will also be savored.
Brunca
Meanwhile, coffee beans produced in Brunca have moderate flavoring with complicated citrus sensation. The natural condition here is somewhat humid.
Valle Occidental
People taste slight flavors of apricot and peach in Valle Occidental's coffee beans. How interesting!
Valle Central
Microclimate occurrence in this region is in charge of producing morning brew with a note of fruit and chocolate flavor profile and a noteworthy aroma of honey.
Tres Rios
Urban development rather disturbs the coffee-producing process in Tres Rios, yet this region makes sure it still goes on for the market of gourmet. People also call this area 'the Bordeaux' because of its elegant and high-quality production of morning brew.
The soil here is enriched by the Irazu Volcano, which leads to producing coffee with the right level of acidity and flavoring hints, such as allspice, citrus, honey, nut, orange, and plum.
Turrialba
Turrialba derived its name from a nearby active volcano. It produces coffee with soft acidity, light-body, much milder characteristic, and a slight fragrance.
Guanacaste
Guanacaste is a region that also produces coffee with soft acidity. The beans have a bitter tendency with a subtle note of salty.
Orosi
Natural conditions in Orosi are extremely humid and surrounded by greeneries. It produces the smoothest cup of coffee you can taste.
Protect with Law
If the four reasons above are not convincing enough, this one makes it legit. Costa Rica makes sure, through the law, that its land is protected from any waste and hazardous farming technical.
The people there establish a culture and commitment to loving and protecting the land as well as gorgeous habitat. No wonder Costa Rica only associates with the best-flavored coffee.
Top 6 Costa Rican Coffee Product
As much as you want to go to Costa Rica and sip a cup of coffee directly there, nations around the world have produced some brands using the beans imported from the said country.
The following list consists of six recommended Costa Rican coffee you can buy online.
Costa Rican Coffee: Coffee Beanery Costa Rican La Minita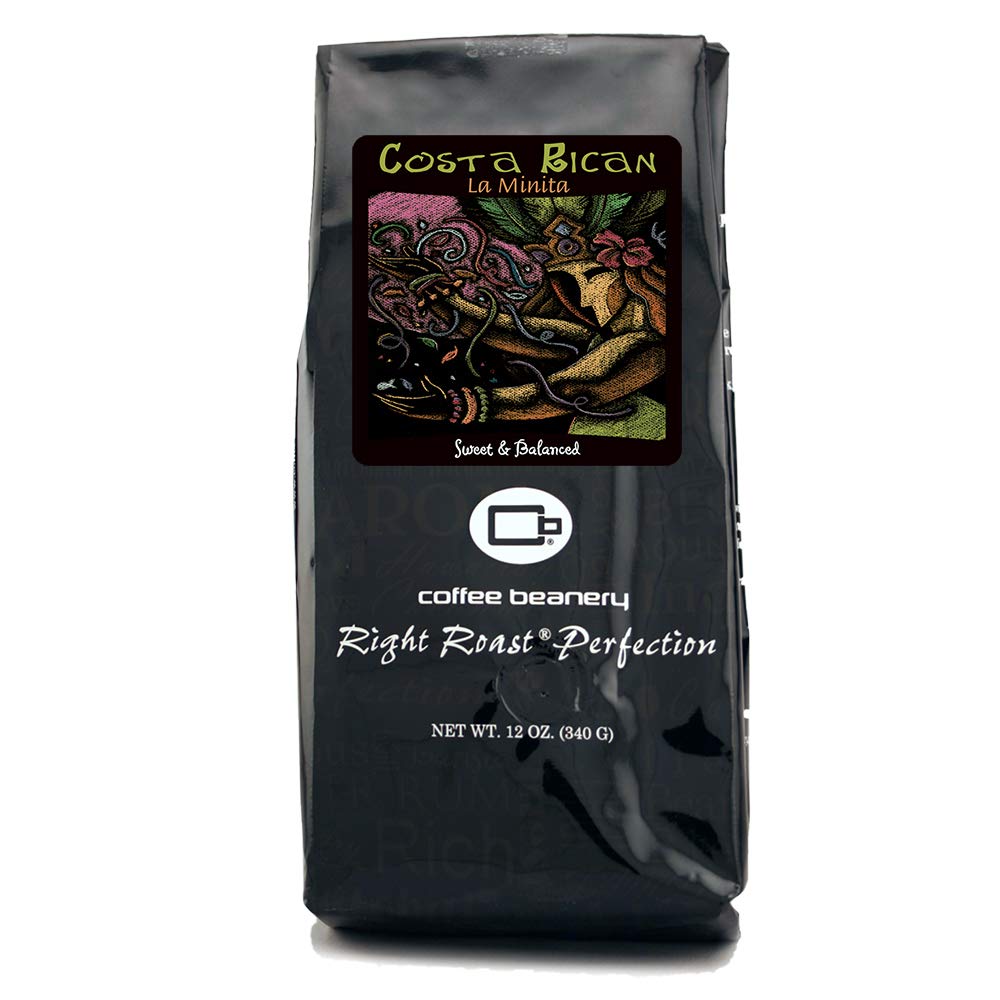 You can taste the sweet medium roast Costa Rican coffee with notable flavors of caramel, chocolate, and vibrant citrus in this Coffee Beanery product. A nice acidity contained here will balance your cup.
This product uses beans from Tarrazu, Costa Rica, well that makes you no longer wondering why coffee from the country is so adored.
La Amistad Coffee by Little River Roasting Co.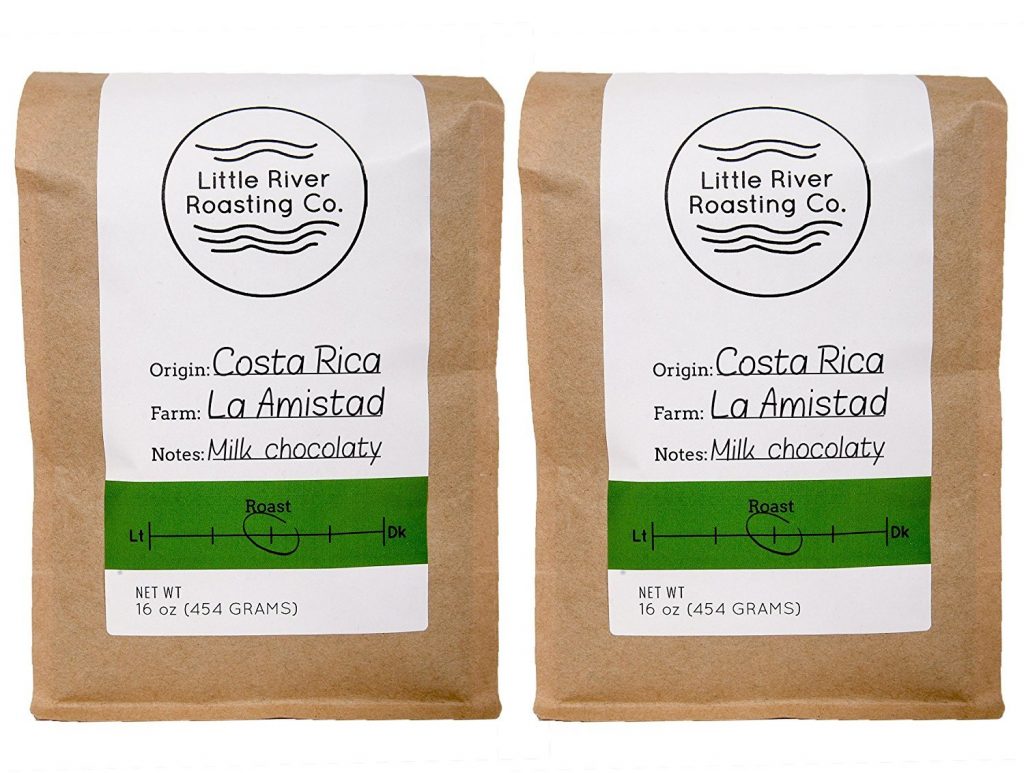 This is another sweet medium roast coffee on the list. Initially, it is a home-industry product run by a family since 1938. Do not question the quality since it uses beans with a thick syrupy body that lets out the natural sweetness.
There are also hints of chocolate, fruit, and milk flavors with a soft acidity in a cup. You will be delighted to have this.
Café Britt's Tres Rios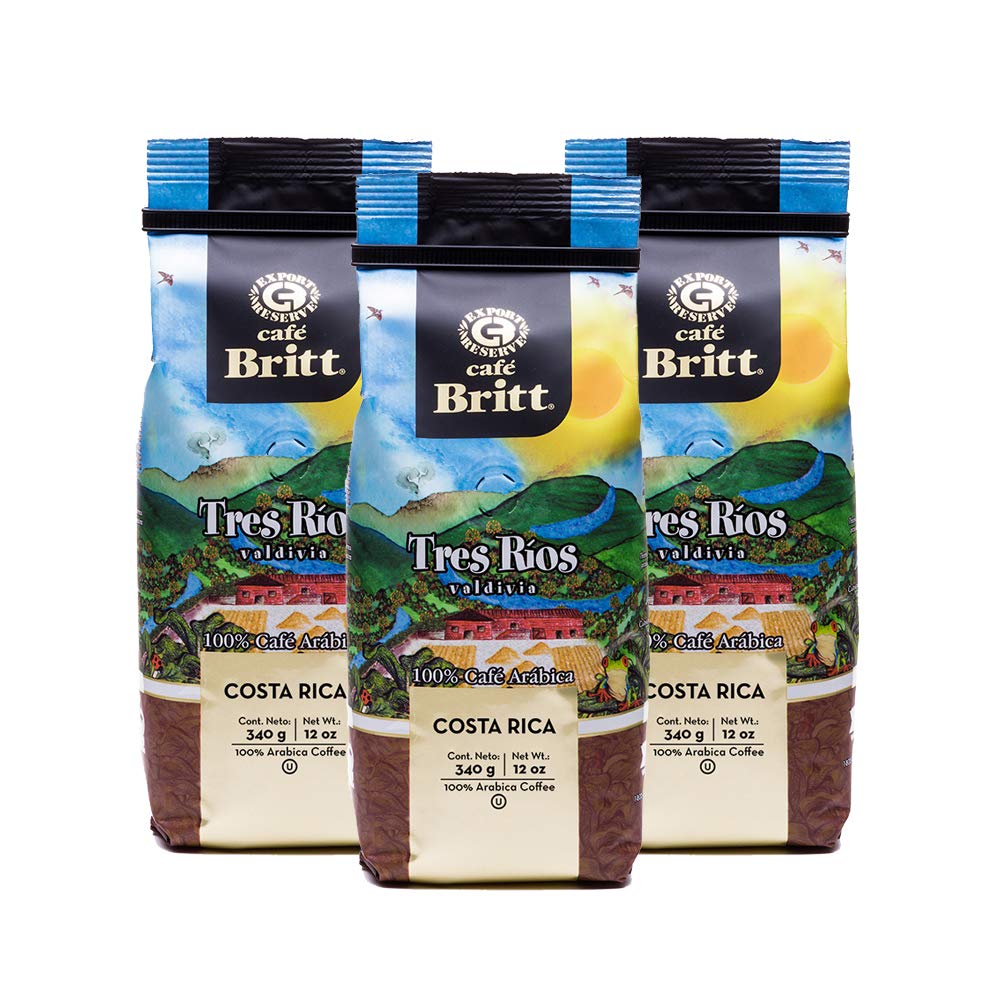 As the name implies, this product uses beans produced in Tres Rios. It might be the sole reason why Café Britt becomes one of the best brands in the group. Plum will be strongly flavored when you sip a cup out of this item.
Besides plum, you can also taste slight hints of citrus, nuts, and sweet honey. The acidity level within this product is very soft, making it a perfect drink for pleasure seeker.
Dark Costa Rican Tarrazu by Coffee Bean Direct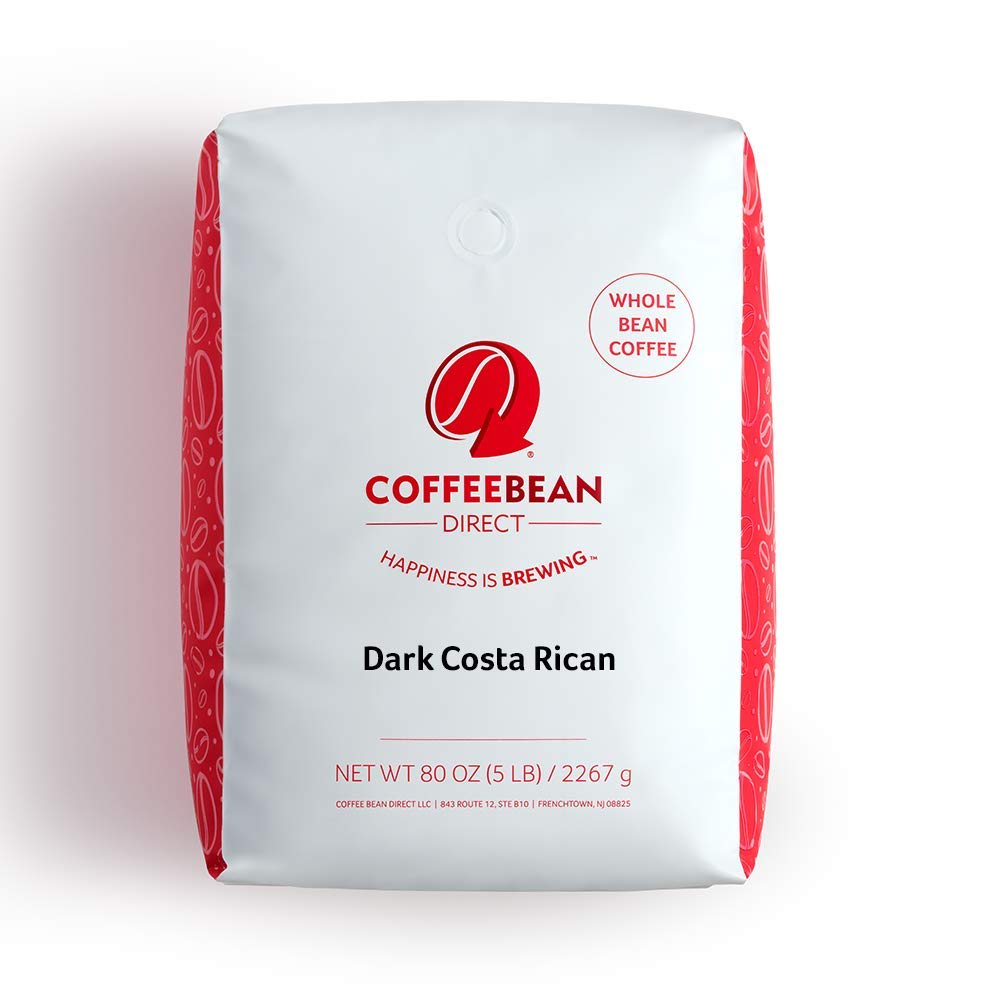 While the previous three use medium roast beans, this one uses dark roasts. With Tarrazu coffee, Coffee Bean Direct produces a cup with vivid acidity and the fullest body among the category. Flavor hints of honey, dark chocolate, and citrus also complement the taste.
What interesting from this product is that the coffee beans used here are roasted slowly right before packaging to make sure the consumers get the freshest item.
Volcanica Costa Rican Coffee Peaberry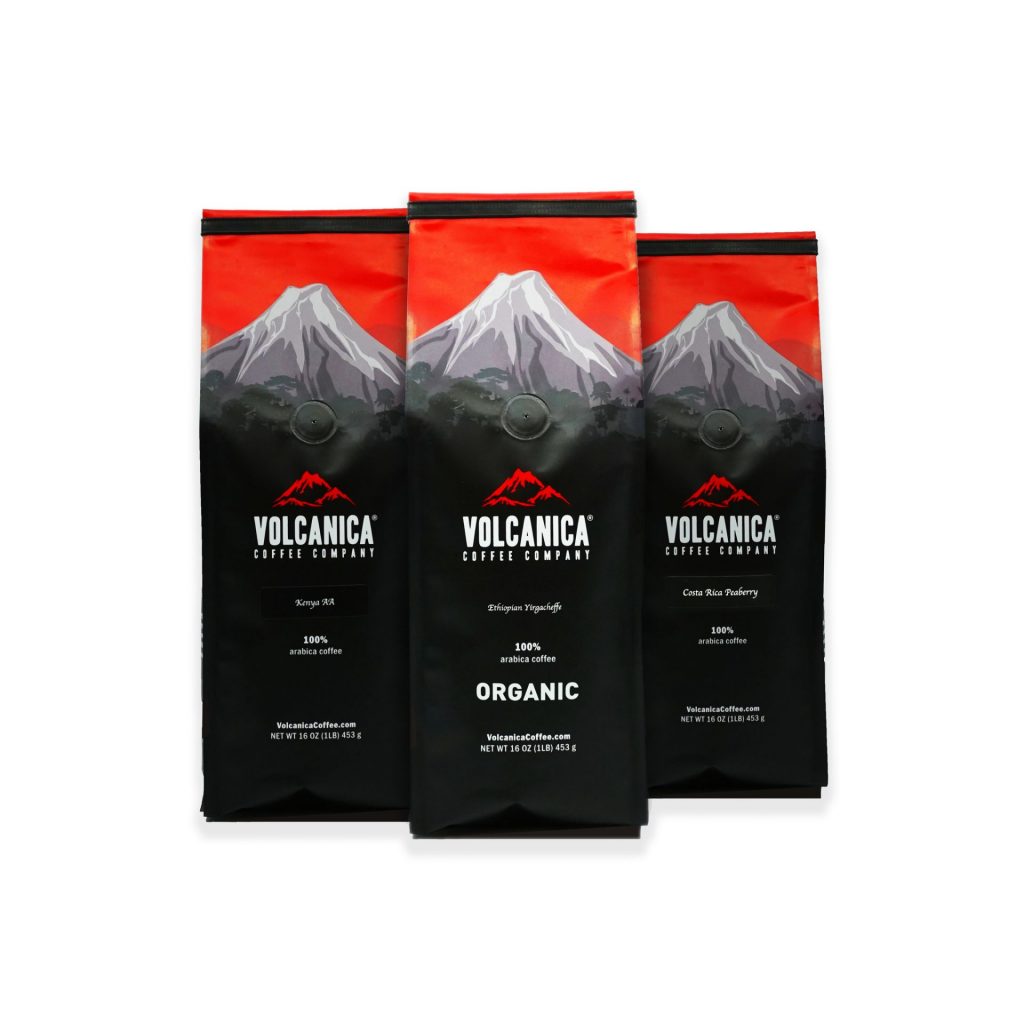 It is not as famous as Tarrazu, but Tres Rios has fans on its own. Beans from the said region are used to make this premium product from Volcanica. A strong fruit flavor characterizes this Costa Rica Peaberry, make its consumers fall in love in an instant.
Starbucks Reserve Costa Rican Coffee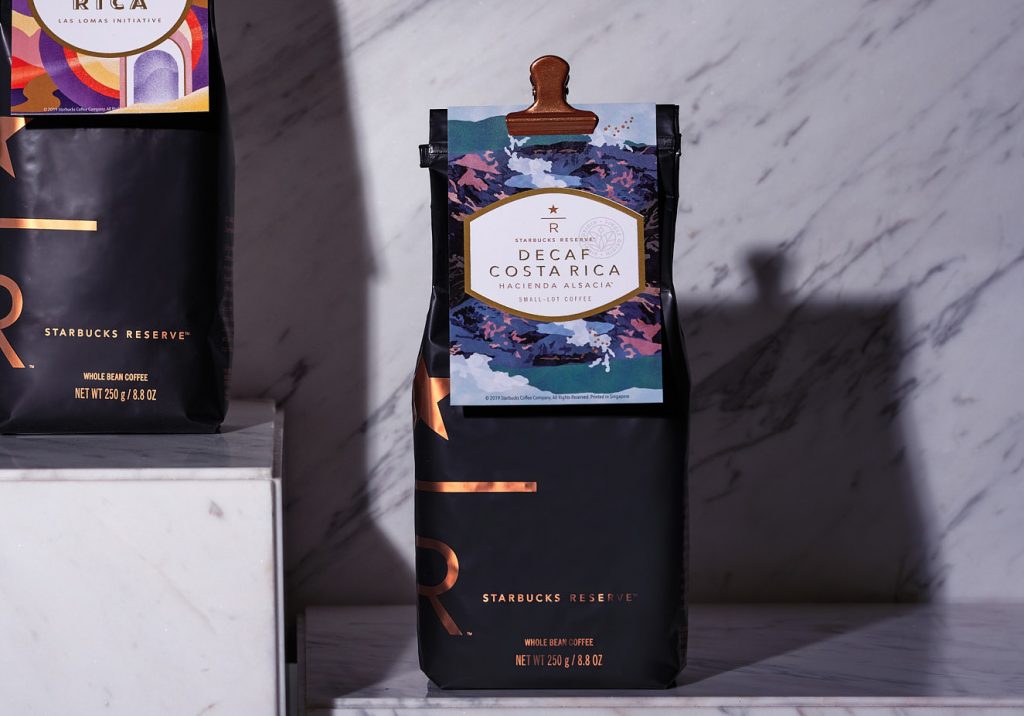 Starbucks Reserve has launched some Costa Rican coffee products, but the trendiest is Naranjo. It is an area in West Valley, so we know from where beans used by this product come. Vibrant citrus flavors of lemon and pomelo along with a creamy sweetness of chocolate and milk flourish a cup of it.
Three Different Processing Ways of Costa Rican Coffee
Costa Rican coffee could be processed in three means, each of which has different quality beans to offer.
Washed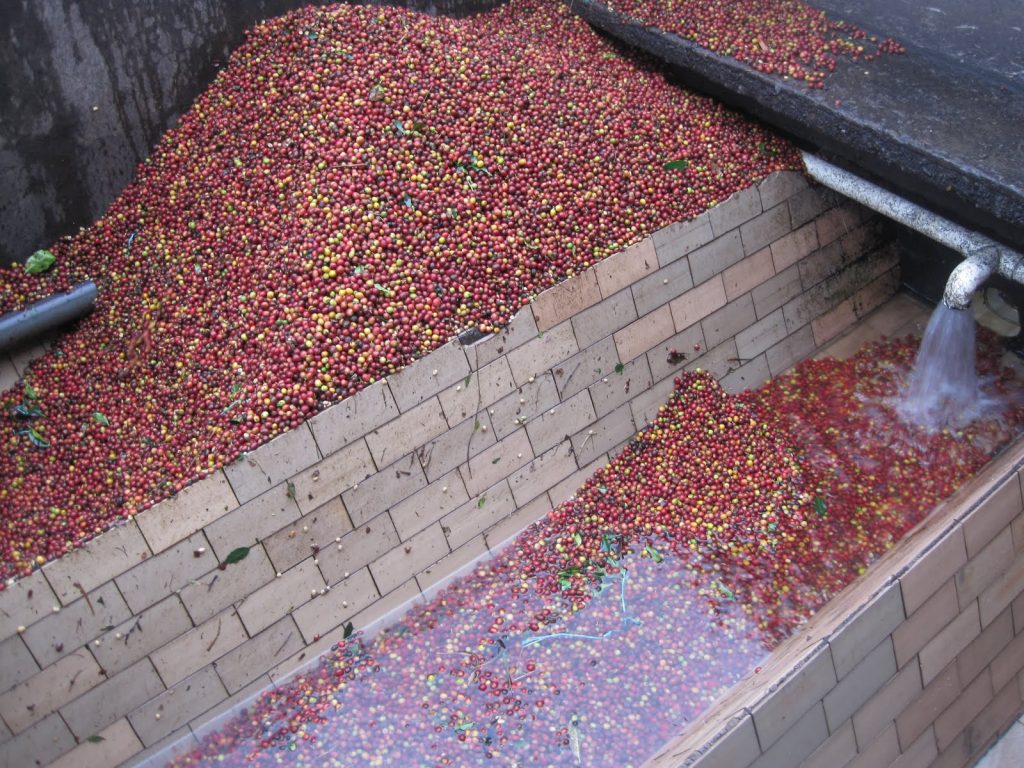 The most common method will be the washed process. After coming in a wet mill, they get rid of the fruit that covers the beans. This process tends to produce softer and cleaner coffees with flavors like bright fruit, chocolate, and honey.
Naturally Processed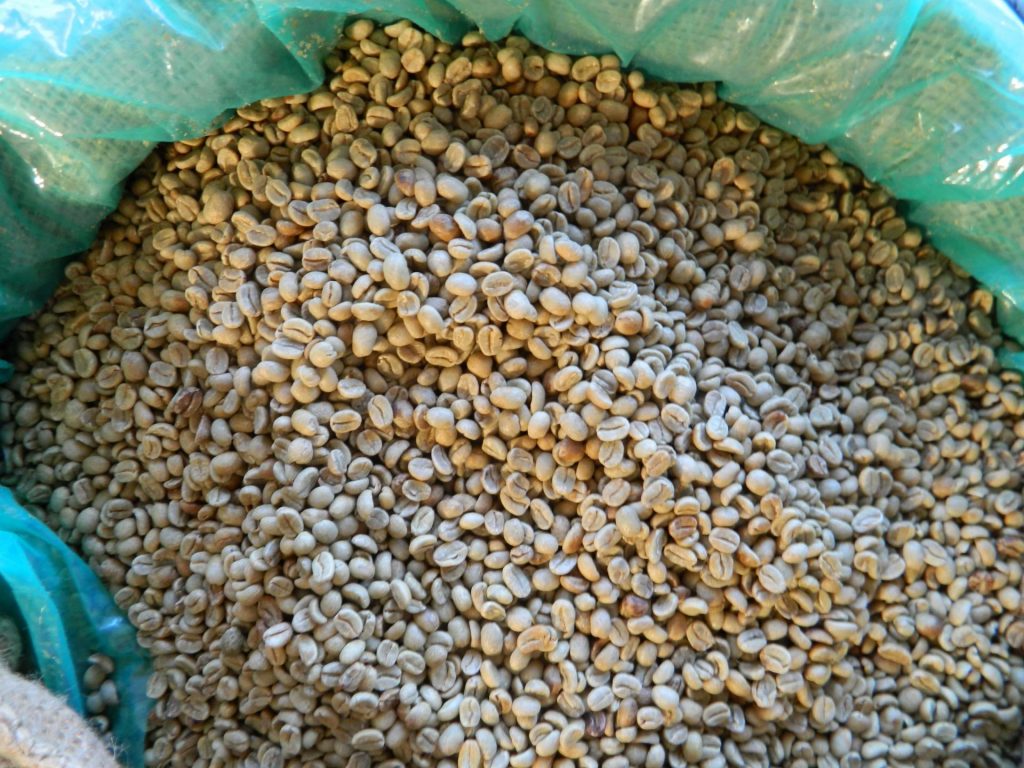 The washed method is more costly than naturally processed in some regions, thus makes the latter way of coffee processing gains popularity.
Besides, by having the beans naturally processed, the coffees will have clearer fruity flavors, like grape, citrus, and berry. They will also taste sweeter as the body resulted tends to be more syrupy.
Honey Processed
Unlike the washed method that gets rid of the fruit completely from the beans, honey processed only removes it partially. It then leaves the innermost layer part, called honey or mucilage, intact and dried.
This dried part is responsible for the sweet flavor and less acid of the beans. The nice flavor is similar to molasses and honey.
Costa Rican coffee never disappoints its sippers. It gets your preference for acidity and flavors covered. Do not claim yourself a morning brewer if you yet to try this world-renowned beverage. Thank you for reading and happy sipping!