Coffee has become part of the routine of millions of people, but we are sure that many of them do not like hot drinks. Especially on a hot summer day, even hot coffee lovers can't resist the refreshing jolt of cold-brewed coffee. But did you know that not all types or brands of coffee are suitable for cold brew?
Of course, for this, we are here to discuss it. There are several brands of coffee that are specifically dedicated to cold brew. So you no longer need to be confused about which one is suitable for you to choose. Read on until the end of the page, we will review it interestingly for you.
What is Cold Brew?
Before reading too far, you should first understand what really cold brewing is. We are sure many people think that cold brewed coffee is coffee that is drunk cold, like iced coffee.
So wait a minute, that's not right. Cold brew does not refer to the temperature of the coffee when you are going to drink it, but refers to the temperature of the water used when brewing it.
Cold brew coffee is a type of coffee that doesn't use hot water at all when brewing it. This means that ground coffee is brewed using cold water or room temperature water and then soaked for a long time. The soaking time needed is usually more than 12 hours, this is so that the coffee beans can be extracted optimally.
From this point, we can understand that temperature, grind and roast play a role in the final taste.
Cold Brew Coffee Vs Iced Coffee
Cold brewed coffee does not refer to the final temperature when the coffee is served, you can even add ice when you drink it. But when brewing it doesn't use hot water at all, just let the ground coffee beans soak in room temperature water for a long time, then serve it.
Conversely, iced coffee can use any type of coffee, and generally uses regular coffee that is brewed using hot water as usual (of course, the initial result is a cup of hot coffee) and then poured over ice or added ice to the glass.
A Brief History of Cold Brew Coffee
Although many countries have served cold coffee or iced coffee, in this context the most suitable is coffee originating from Japan. Cold brewed coffee is known to have existed in Japan in the 16th century and is known as Kyoto-style coffee, the name of the city where this coffee became popular.
Kyoto-style coffee is brewed using room temperature water which is dripped on top of coffee grounds and then left for approximately eight hours. After that it is usually served cold, diluted over ice in a glass.
What Are The Best Coffee Beans For Cold Brew?
If you are looking for which is the right coffee for a cold brew on the internet, surely you will find millions of results and leave you confused. Therefore we have briefly summarized a list of coffee brands that are specifically dedicated to cold brew.
Bizzi Organic Cold Brew Coffee
Bizzy's Coarse ground coffee has been specially designed for your cold brew. It gives you an extra smooth and sweet taste with caramel and hazelnut notes.
Made from 100% organic arabica beans that come from Guatemala, Peru, and Nicaragua. This bag contains medium roast coffee ground that will work well in the Immersion method.
You can get it on the Marketplace for around $ 25.
Stone Street Colombian Supremo Coffee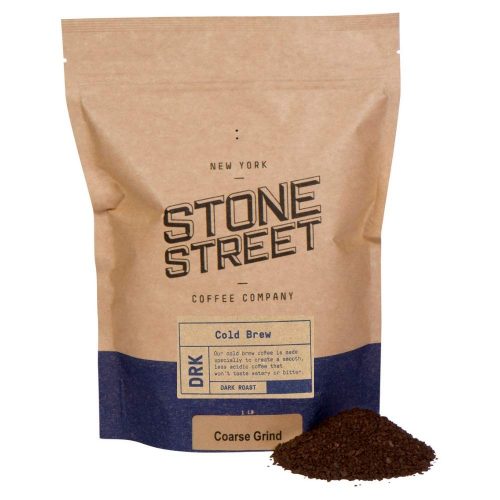 Stone Street Coffee Company is a specialty roaster that has been roasting delicious coffee since 2009. Its cold brew ground product made of 100% Colombian Supremo beans. They are freshly roasted in dark roast & coarsely grind for providing you the freshest bold and smooth flavor.
You can get it on the Marketplace for around the $25 price tag.
Tiny Footprint Organic Carbon Negative Coffee Cold Press Elixir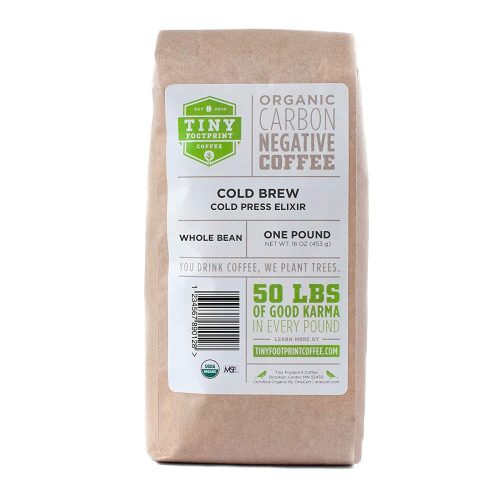 This is the world's first carbon negative coffee, made of 100% Organic Shade-Grown Arabica Coffee from Ethiopia. Every pound of coffee that sold are donated to the non-profit Mindo Cloudforest Foundation to help reforestation in Ecuador's
The Cold Press Elixir consists of a light and dark roast mix that perfectly crafted to provide a sweet and silky richness coffee taste with floral tones infused in a cocoa-like body and subtle bright fruit.
You can get it on the Marketplace for around the $20 price tag.
Cooper's Peruvian Cold Brew Reserve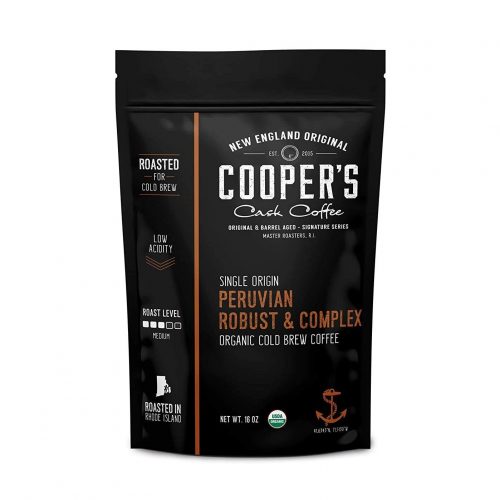 This is a product of the Master Roasters at Cooper's Cask Coffee. Made of organic Peruvian coffee beans that coarsely grind and roast n medium level.
Resulting in a great smooth taste of cold brew coffee that works well in all brewing methods. The vibrant and bold profile and caramel taste with notes of cherry and orange make this coffee very well balanced.
You can get it on the Marketplace for around the $16 price tag.
Metropolis Coffee Cold Brew Blend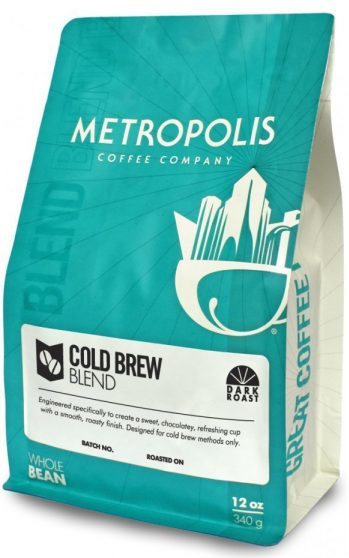 Metropolis is a cold brew specialty coffee roaster based in Chicago. They offering a product that will only be roasted and blended only by the order in the case to keep the commitment of freshness.
The Metropolis Coffee Cold Brew Blend is designed for cold brew methods only. This is available in whole and pre-ground beans with dark roast level, providing a smooth and chocolatey flavor.
You can get it on the Marketplace for around the $22 price tag.
Cold Buzz Coffee Hazelnut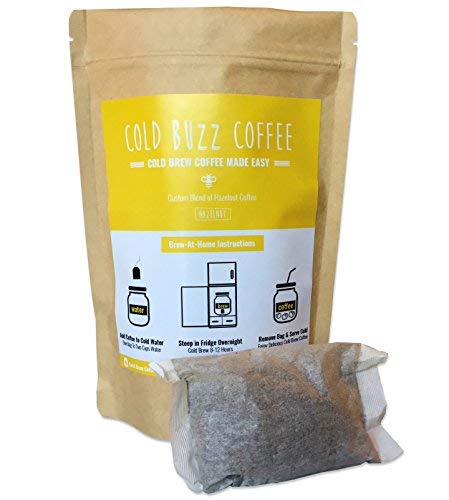 Cold Buzz Coffee made of 100% arabica beans from Central and South America and Europe. This is very easy to brew since the dark roasted ground already in bags, just add water and soak overnight.
The sweet hazelnut and buttery flavor will really amaze you, it is really perfect cold brewing. Moreover, the price is affordable, you can get it on the Marketplace for around the $6 price tag.
Cold Brew Lab Organic Coarse Ground Coffee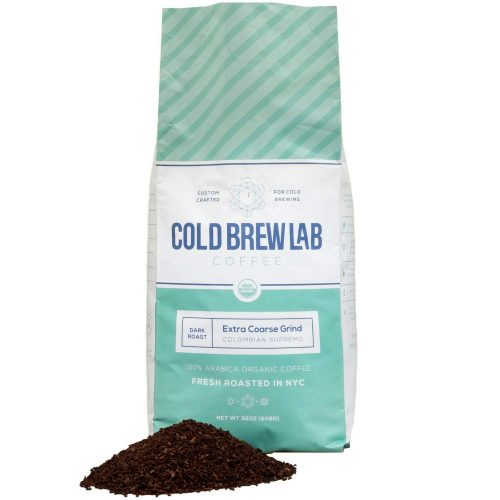 Cold Brew Lab offers extra coarse ground, 100% Organic Colombian Arabica Supremo Coffee powder. It's also available in whole bean bags if you prefer to grind them yourself.
To create a unique roast level, they blend medium & dark roasted coffee beans to produce the perfect cup of cold brew coffee that's very subtle, yet bold & flavorful. You can get it on the Marketplace for around the $13 price tag.
Hugo Roasters Cold Brew Coffee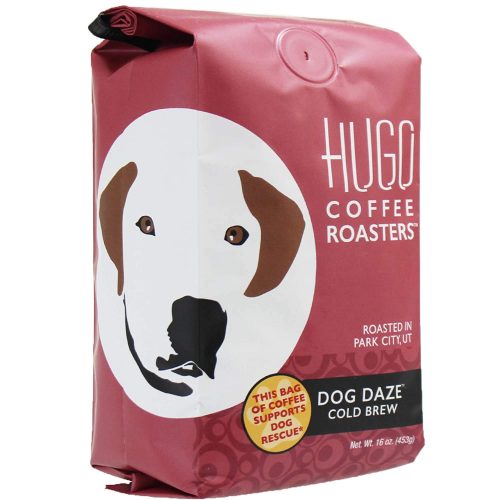 This is the last choice of the best cold brew coffee range. The company offers coffees that are coarsely ground and have the aroma of chocolate, spices and nuts.
In addition, every pound of coffee sold will be used to help shelter dogs in need. This means that you will be drinking great coffee as well as giving charity to the dogs at the shelter. They also dare to give you a 100% satisfaction guarantee, which is extraordinary.
You can get it on the Marketplace for around the $20 price tag.
The Ratio of Coffee to Water for Cold Brew
For a strong, flavorful cold brew coffee, you can usually use coffee to water ratio of 1: 5. Otherwise, if you want a lighter drink, just go for 1: 18.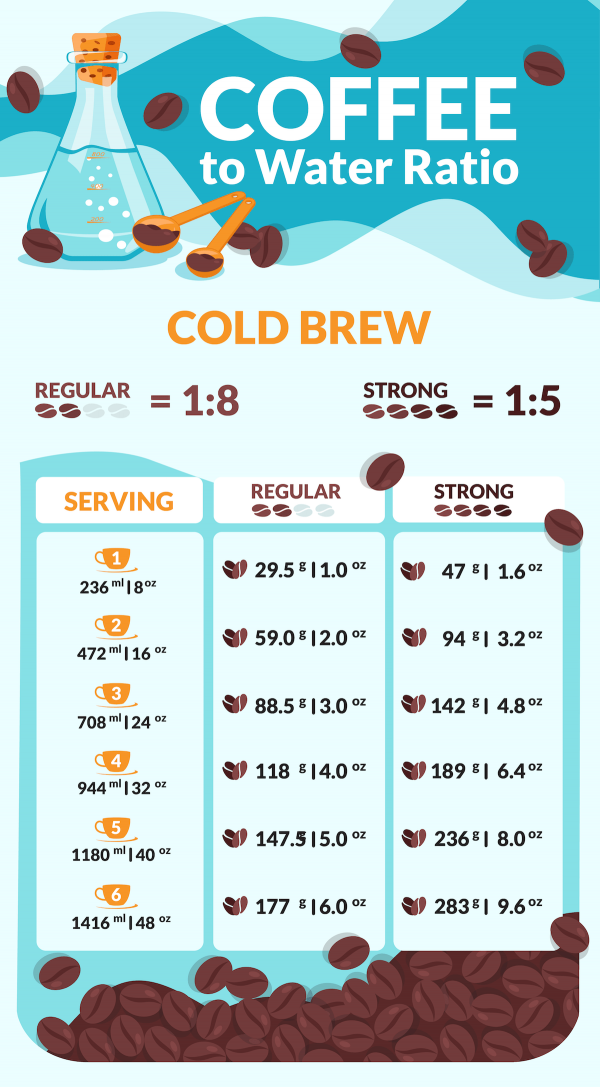 See also: Coffee to Water Ratio for Drip Coffee
Methods for Cold Brew Coffee
When deciding on which cold brew methods are best for your situation, consider the following ways:
Immersion
The Soaking Method is the easiest and least expensive method of brewing. This method allows the taste and caffeine of coffee to be extracted well and over a long period of time.
You only need to prepare a container (for example: a jar or carafe) and put the coffee grounds into the container then fill the container with water. After that, let it immerse for at least 12 hours.
Cold Drip
This method has the same basic principles as making drip coffee, except it doesn't use hot water at all. The way it works is by placing the water container above the coffee grounds.
So that water can flow through the ground dripping into the container. The droplet speed will be controlled by a valve on the device.
At this point, still confused? please watch the following video:
What are Plays Role in Your Brew
Temperature
During brewing, the length of the coffee bean extraction process is greatly influenced by the temperature of the water. At high temperature (boiling water) coffee will be extracted quickly, only a few minutes. Conversely, when you use cold water with low temperature (room temperature), the coffee extraction process takes a very long time.
Hot coffee is usually brewed using boiling water that is between 195 and 205 degrees Fahrenheit (91 to 96 degrees Celsius). The cold brew method uses room temperature water, which is between 35 and 70 degrees Fahrenheit (2 to 21 degrees Celsius).
Apart from requiring adjustments in grind size, the length of the extraction process will also affect the final taste of the coffee. Hot coffee that is extracted quickly will produce a bitter taste, high acidity but low amount of caffeine. Conversely, long soaking in cold brew will bring out a sweet and low acid taste but have higher caffeine.
The Grind
The length of the extraction process in cold brew requires an extra coarse grind size. This aims to ensure that the coffee beans are properly extracted, not over-extraction or under-extraction.
The coarser grind usually takes longer to extract when mixed with water. Adjusting the size of the grind will ensure that you don't get any residual soot at the end of the process.
The Roast
Another factor that affects your cold brew coffee is the roast level. Then which one is most suitable for cold drinks? the answer is depending on the brewing method you choose.
We've tested many roasts from around the world in a variety of brewing methods until we find a simple answer for you. Light to Medium roast is best for the cold drip method while Medium and Medium to Dark Roast are best for the Immersion system.