Baratza Virtuoso is a well-known coffee beans grinder that offers a modern classic design with well-packed features. The label sounds like an Italian name when it's a company from America. This manufacture focuses solely on grinders.
Baratza is trusted among coffee lovers, especially the professionals. The brands get so popular for excellent customer service. They offer a quick and easy warranty. They can even guide you to fix your grinders through a phone call.
This Virtuose model from Baratza has some high-quality parts that would guarantee the durability of the machine. It weighs around  9 pounds but it's considered lighter than some grinders on the market.
If you're a beginner or on your way to being a barista, you will need Baratza Virtuoso grinder. It can be practical for you. This machine offers you a pretty good fine grind of espresso. It will be a good start to make a perfect cup of coffee.
Design and Build Baratza Virtuoso
Baratza Virtuoso is a sturdy grinder that you can use for your daily coffee intake. If it accidentally falls to the floor, it would be easily broken. The body is a combination of high-quality plastic and stainless steel material.
The combination of material on the body is similar to the previous model, Baratza Encore. The durability is quite promising on this one. However, it's not recommended for using this grinder for cafes or coffee shops. Just use this machine as a backup.
When talking about the build quality of this product, there's nothing negative about it. Even more, the Virtuoso grinder and all the products from Baratza are backed by excellent customer service and a 1-year warranty.
Baratza Virtuoso's Ease of Use
The minimalist design of this product offers you the ease of use. As you can see, there's a pulse button and a timer dial. That's all you need to process the coffee beans. After you push and twist it, just leave the rest to the machine.
Although this grinder doesn't have any automation options, this machine is pretty straightforward. If you're a beginner, then you'll have no problem using it. The timer dial feature will only need a little twist, but you have to find the settings yourself to find the right consistency.
If you want to maintain a good cup of coffee and the machine, you will need to do some light cleanup consistently. It will prevent the dust to get into the crannies and hooks.
Consistency of the Grind from Baratza Virtuoso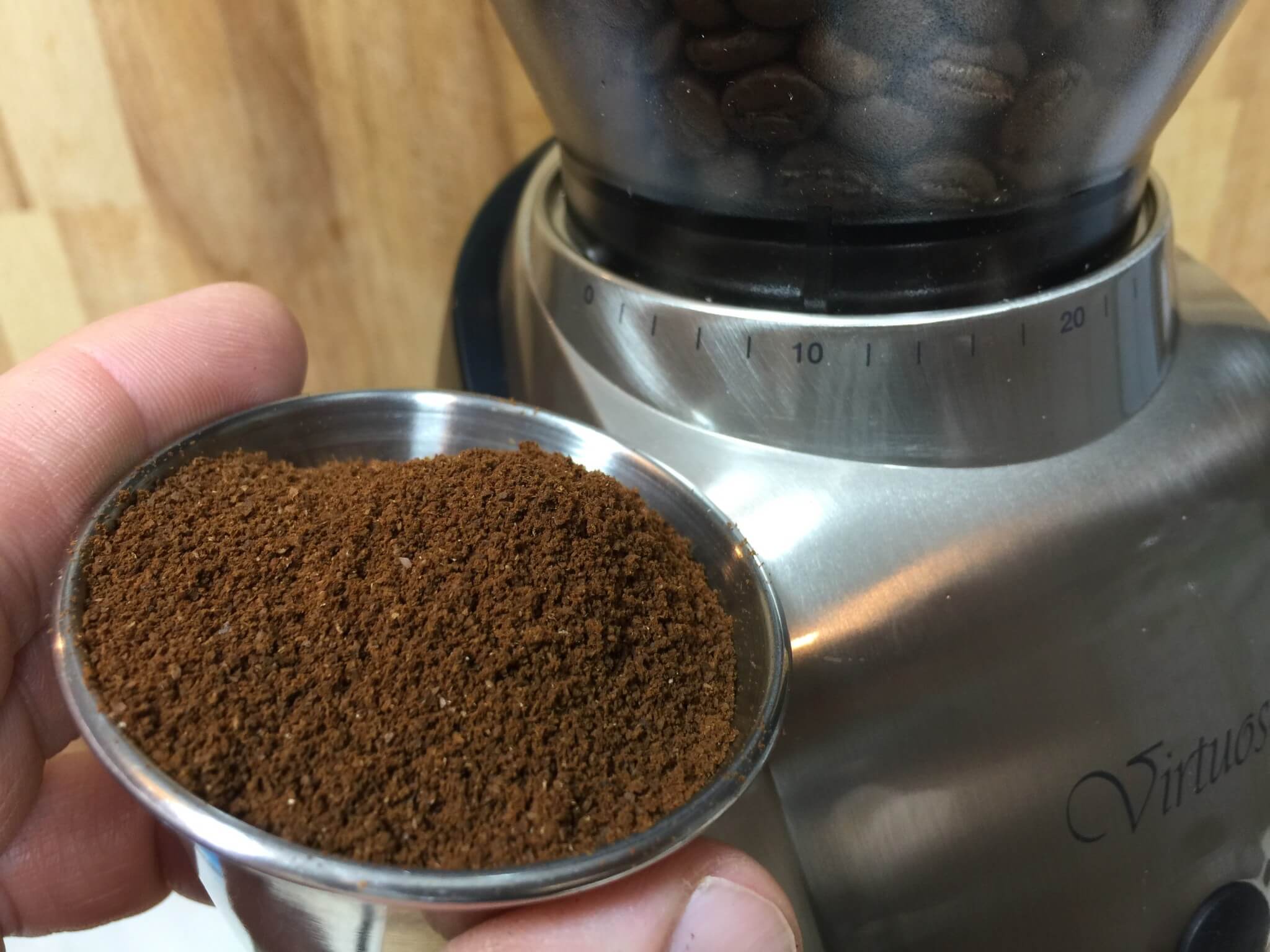 Speaking of grind consistency, Baratza Virtuoso has up to 40 settings that you can choose from the extremely fine quality for espresso to the coarsest for french press. Thank's to its 40mm conical burrs.
If you try the coarsest setting, you might some inconsistency in the result. It's pretty standard, though. The grinds won't ruin your French press tool. On the other hand, you can just set the grinder at a slightly lower level.
For the lowest or finest end of the grind setting, it's not fine enough for some machine, especially the semi-automatic one. It's recommended to have this grinder works with a fully-automatic machine.
Because this grinder is not fully automatic, you have to take a guess using this machine. With some experiments, you might be able to get the right size to match your technique of brewing. Compared to the previous model, Virtuoso can grind faster.
The Key Features from Baratza Virtuoso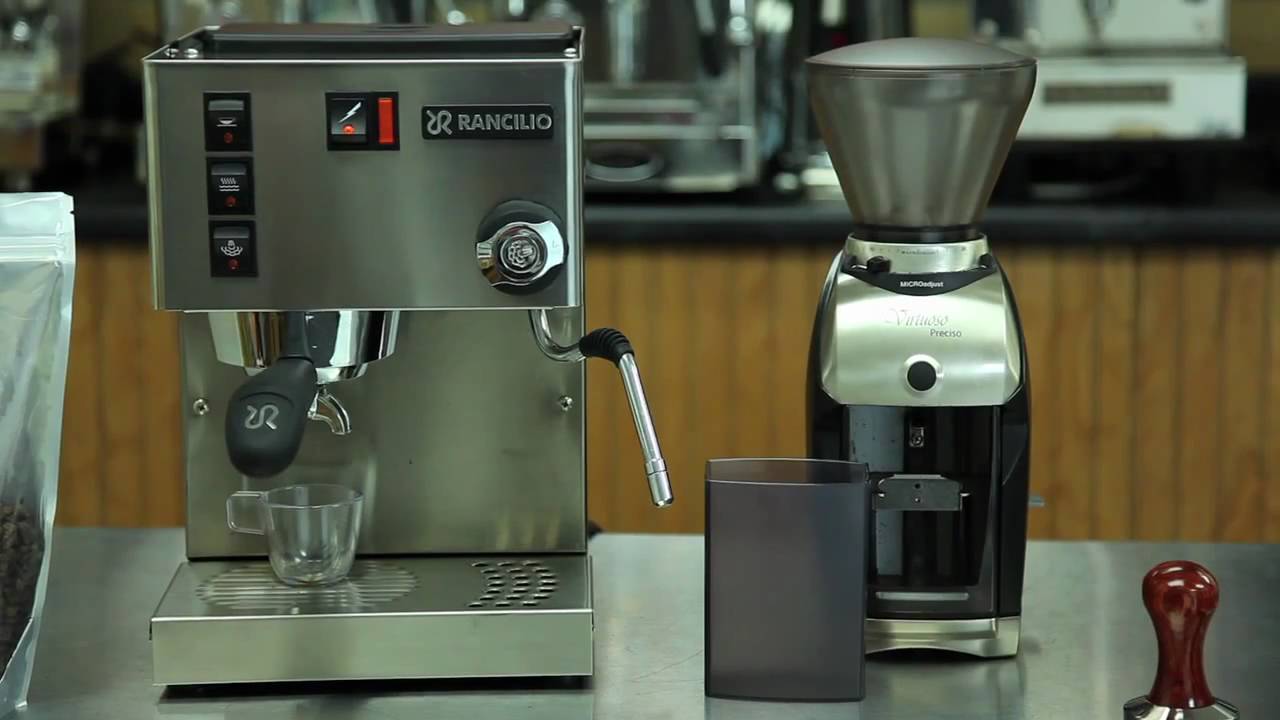 This simple coffee beans grinder provide you with technical skill with classic style design. It also delivers a consistent, quality grind. Here are some key features you need to know before buying the machine.
Easy, Intuitive Control
The pulse button that's mounted on the front of the machine allows you to grind the beans directly into the filter basket for making espresso. There's a timer dial that's easy to adjust up to 60 seconds.
Consistent Quality Grind
The 40 settings of grind from fine to coarse is the highlight of this grinder. The average time of the grinding is about 2g per second. The 40mm burr is made of high-carbon steel which is a guarantee to its durability.
The consistency of grind that Virtuoso has is lying on the two-fold: The DC motor and the gear speed reducers. They work together to ensure that you get the right grind as you want.
Compact but Sturdy
The small size of this grinder will fit nicely under kitchen cabinets. You can fill the hopper for up to 10 ounces of whole coffee beans. The build quality will handle the grinding for years.
The Drawbacks of Baratza Virtuoso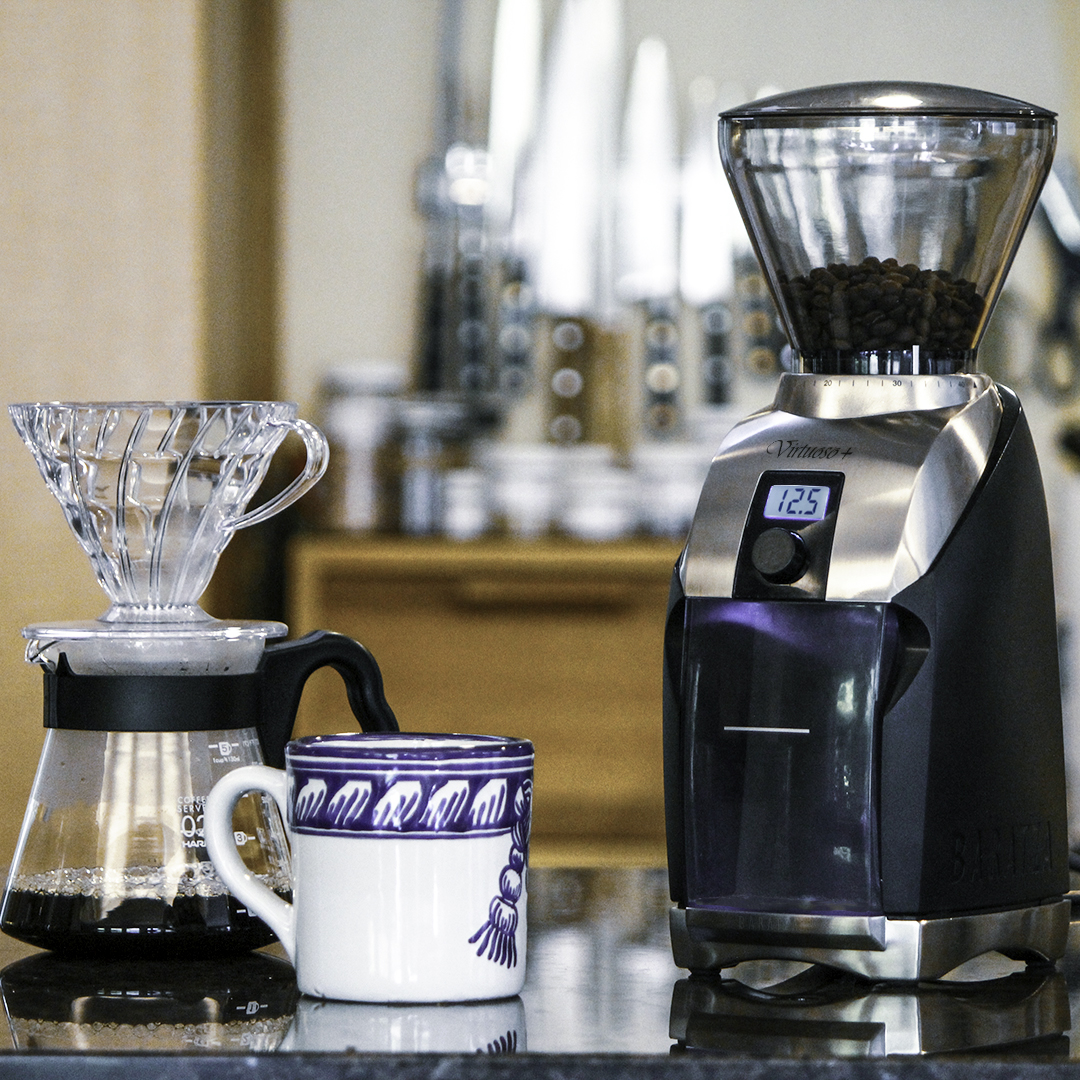 Most people face the same issue when dealing with Baratza Virtuoso. There are a few grounds that always fall out of the grinder right after the drawer is removed. Well, this is the problem you can also get from most grinders.
There's also an issue on the timer knob that's mounted on the side of the machine. It tends to fall off because of the loose feel, probably. It has a lack of indicators too. Some experiments needed to get the right grind for you. That means you will waste some beans.
The timer feature does make the coffee making easier. However, you have to pay attention to it. Don't leave the machine running for the whole minute. You might get a warmer grind than the usual temperature.
Although the hooper can handle up to 10 ounces of beans. It's recommended to only put the amount you need at the moment.
Grinding Tips using Baratza Virtuoso Products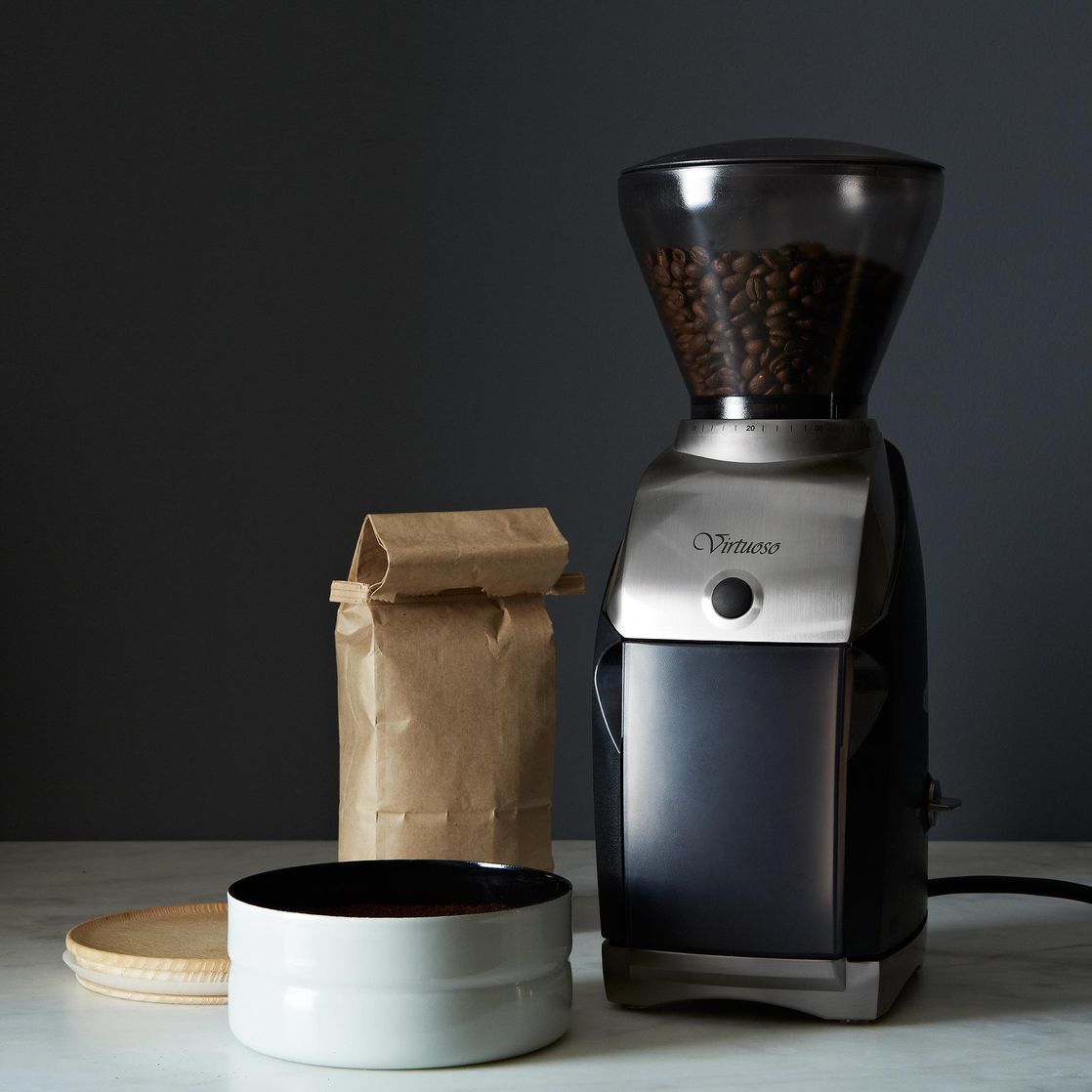 If you ask about the specific brewing method that can make a perfect cup of coffee for everyone, there's no easy answer to that. Many variables can affect the result. Something like burr type, roast level, freshness, temperature, and of course your personal preference.
To get more knowledge about making a perfect coffee, you can ask coffee professionals. They might have varying viewpoints regarding this topic.
Cleaning the grinder is very easy but it depends on the model. You can use the cleaning tablets to clean it effectively. You can get the products for less than 10 dollars a box.
The tablets will help you clean the grinder quickly, easily, and thoroughly. This method can dislodge coffee particles and absorb them. It also can remove the residue and its odors.
Potential Alternative Products
After reading the review about Baratza Virtuoso, you now know what's the machine has to offer and its drawbacks. For those of you who want to see some grinders from other brands and models which are at the same level on the market, here are some alternatives.
1. Breville Smart Grinder Pro, For Professionals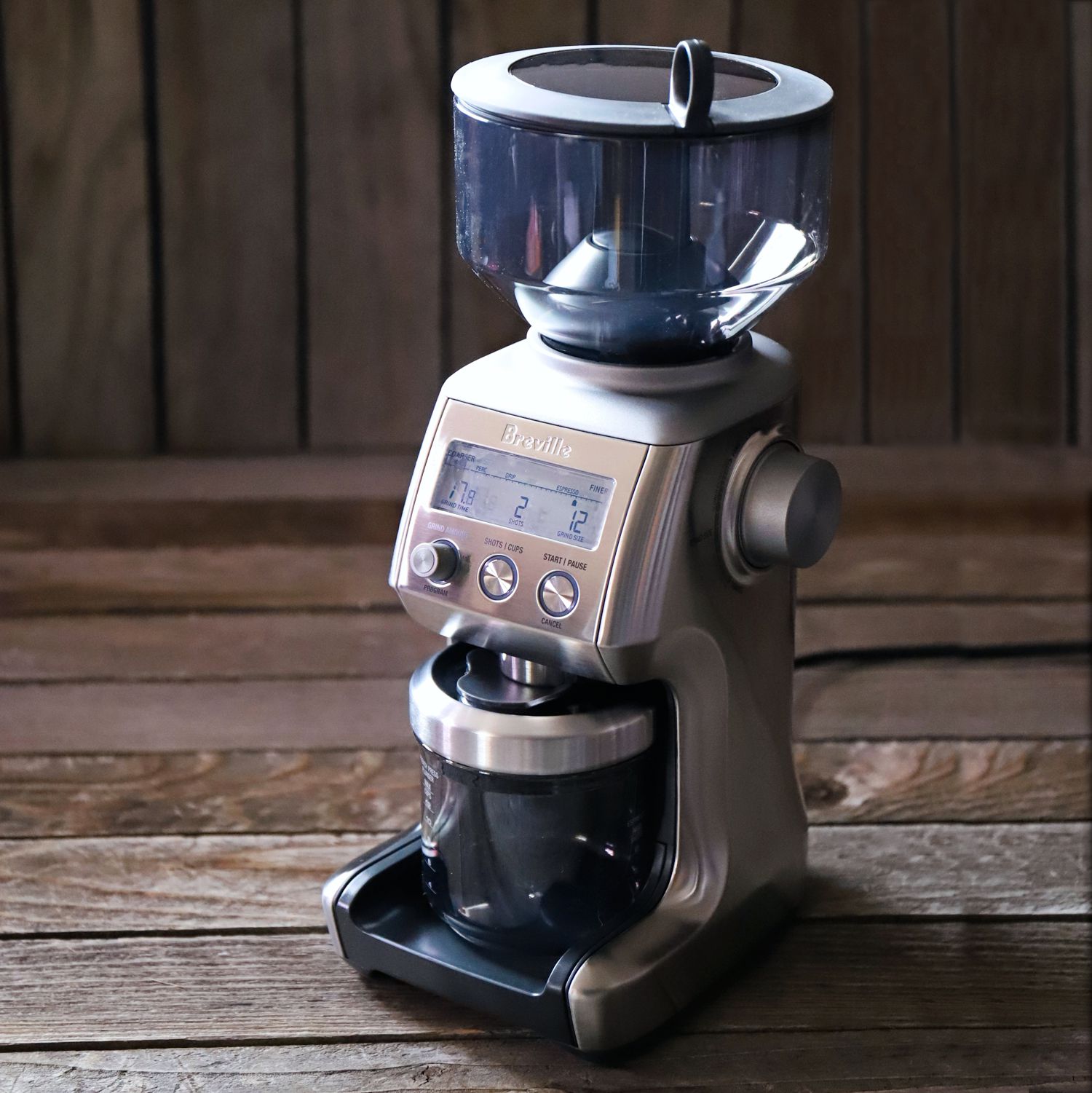 If you're not a beginner in the world of coffee brewing, this tool should be on your wish list. This is the machine that can grind the beans to work with your high-quality espresso machine. This grinder can be a better choice since the price is pretty similar but it has more features.
Instead of 40, this machine has a total of 60 preset settings. You can also use a manual adjustment for up to 600 options. The build quality is quite similar to Virtuoso. However, it's not designed for beginners.
2. Bodum Bistro Burr Grinder, For Beginners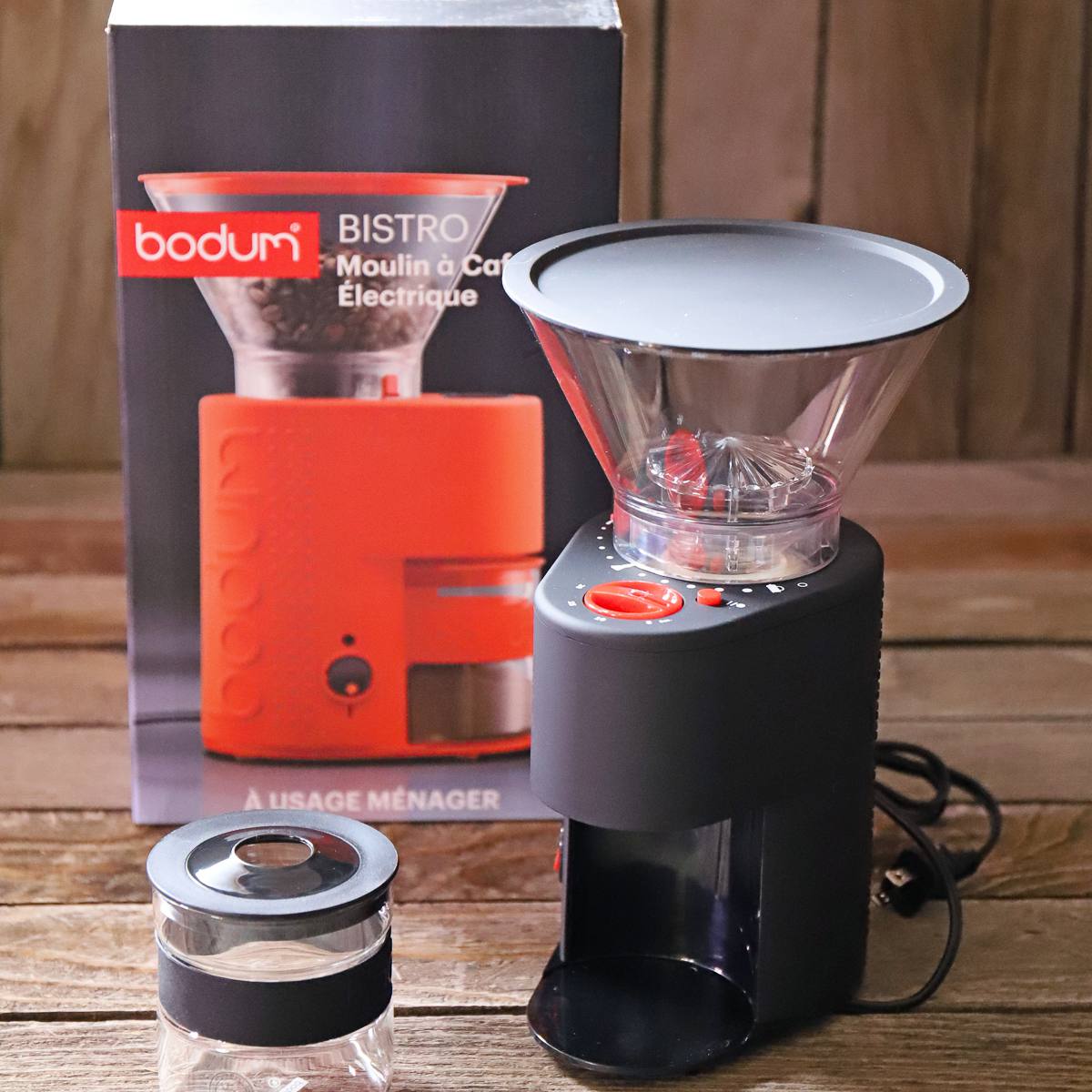 Speaking of beginners, this grinder is made to be helpful for newbies. The affordable price shows you that it's a simple machine. You won't face any complicated stuff. This product has fewer grind settings for processing the coffee beans.
But, it still has enough brew methods for you to try. It's got a vast size of hopper and anti-static technology. This system allows you to clean the machine easily. Bodum Bistro burr grinder is definitely for you who just want something simple and easy to use.
3. JavaPresse Coffee Grinder, For Manual Use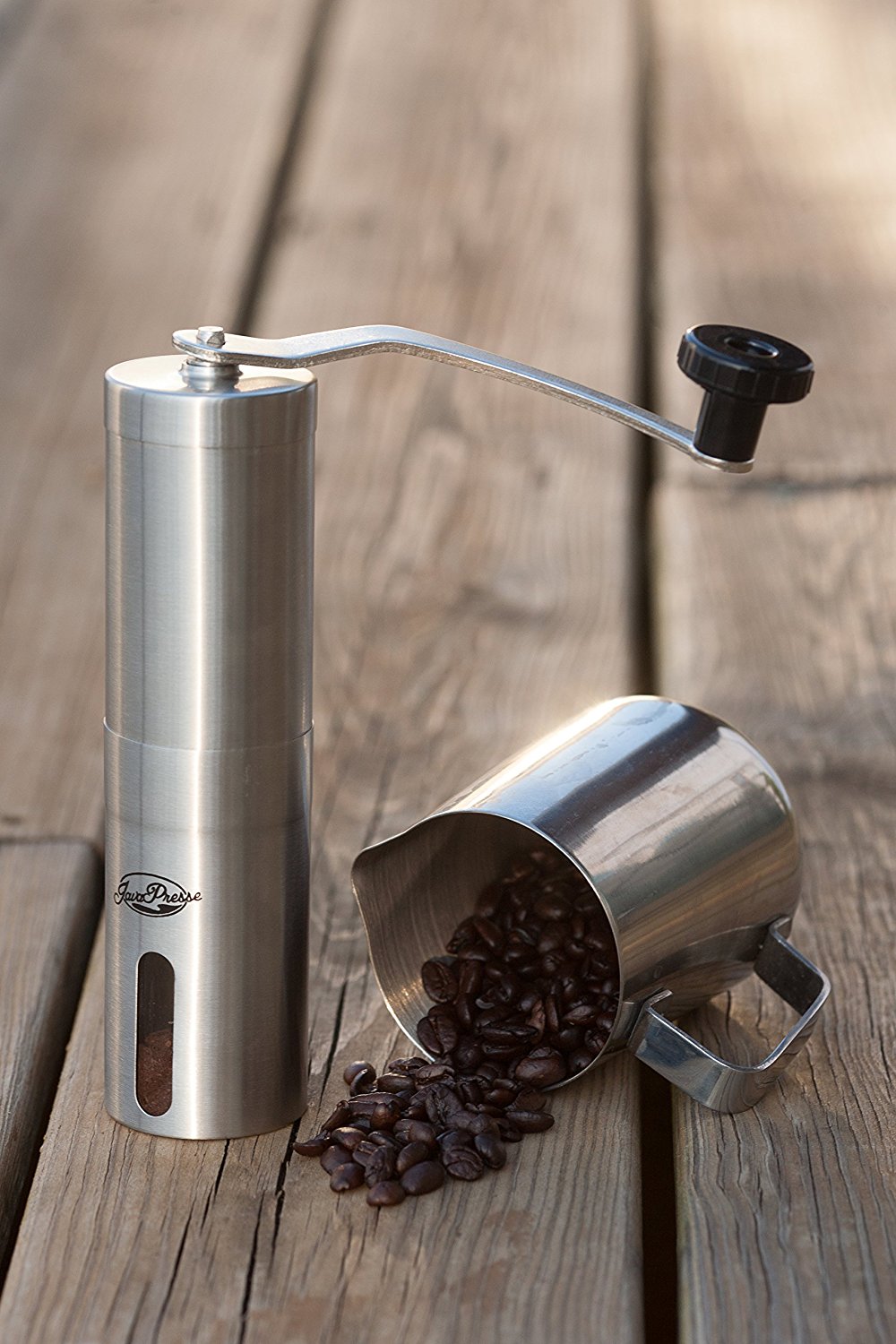 Who says grinding coffee need electricity? There's a manual grinder available on the market. This tool for grinding beans has an adjustable setting that allows you to make espresso, french press, Turkish brew, and more.
 This manual grinder is also an option to choose to save your budget. One thing for sure about this tool is the quietness. It won't give you the noise that a machine could make. Besides, this product is affordable, portable, and durable.
Virtuoso+, the Upgrade Version of Baratza Virtuoso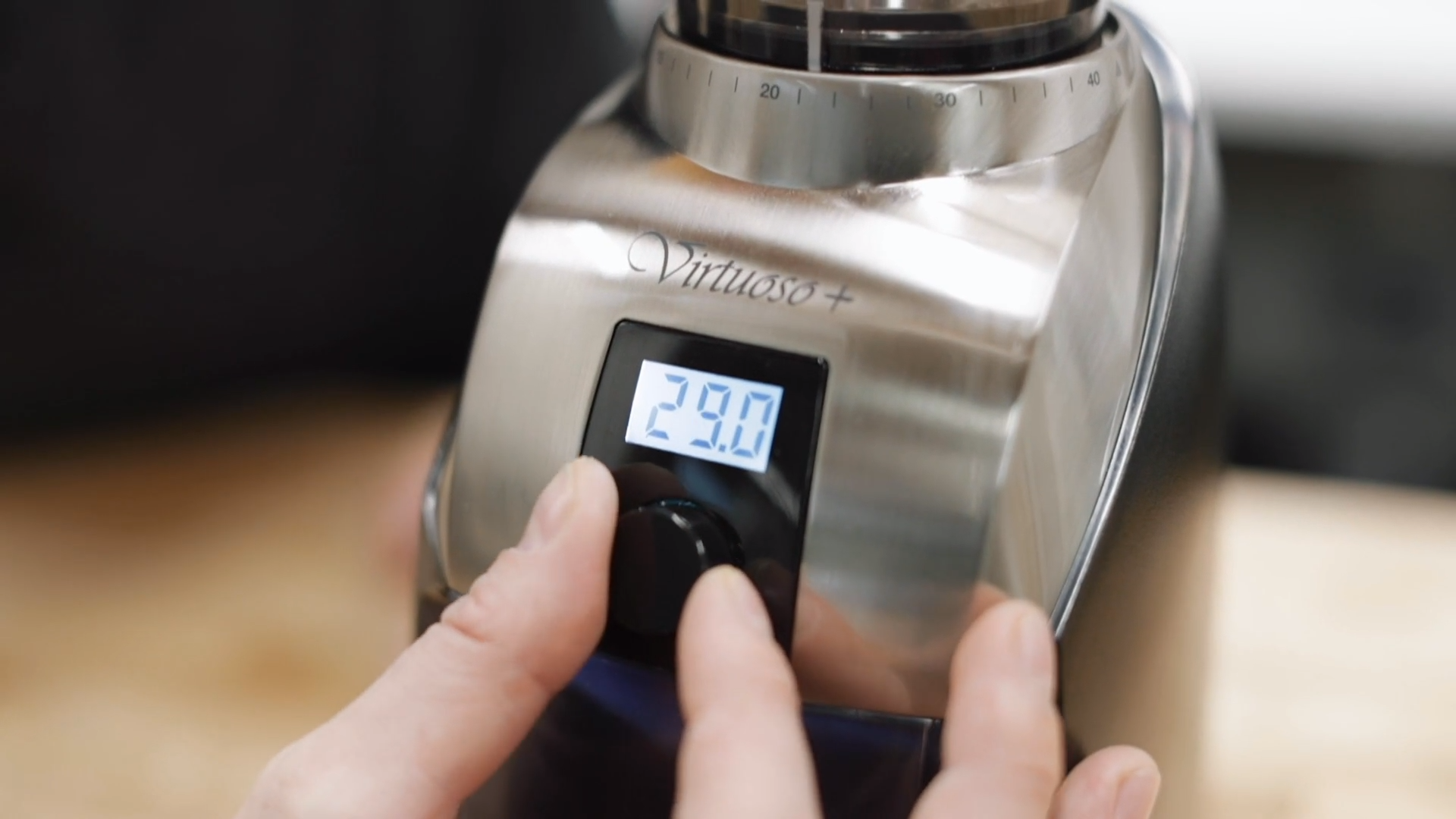 Baratza has released Virtuoso+, the only new Virtuoso product left on the market. According to some sources, this model offers you a better burr that ensures the consistency of the grind.
There's no significant change of features compare to the original Virtuoso. This model ensures an upgraded quality, durability, and consistency. One more thing, Baratza has discontinued the first model, only the Virtuoso+ that is still available on the market.
Baratza is a well-known brand in the world of coffee grinders. Both professionals and beginners enjoy using the products. Virtuoso is just one of the machines released by the company. You can always choose other models based on your budget and preference.
In conclusion, Baratza Virtuoso can be the right grinder for you. It's packed with decent features and good price. Even though some costumers face issues using the machine, it still delivers.