If your morning ritual involves drinking a cup of java, opting for the best organic coffee is such a great choice. By doing so, you do not only support the farmers but also care about surrounding communities and the environment.
As a consumer, you might not be influenced by conventional coffee directly, thanks to the roasting process and thick fruit skin. However, it affects the workers who are exposed to the chemicals while handling their crops.
Currently, the organic coffee market is growing rapidly. In this article, we have picked some of the great brands. Without further ado, here are our reviews to help you narrow down your java choices.
What Does Organic Mean?
Producers who do not spray the plants with synthetic fertilizers, pesticides, and herbicides grow the certified organic coffee. That way, the land can detoxify itself naturally from chemical substances.
If you find a java with an organic label, it means 95% of coffee beans have been treated under chemical-free conditions. In addition to that, they must be grown in natural soil.
Both coffee farmers and producers should implement traditional farming practices to manage pests. They also have to maintain local biodiversity and use certain methods to reduce various types of pollution.
The objective of the organic coffee farming is to create a product that has no synthetic flavors and unwanted toxins. It keeps your worries at bay when you are consuming the java.
For coffee roasters, they need to separate organic beans from the conventional ones. This practice surely requires different equipment.
To enjoy an organic coffee, you must apply a specific brewing mechanism. Additionally, your grinder should have never touched the conventional blends.
Can Best Organic Coffee Growers Use Pesticides?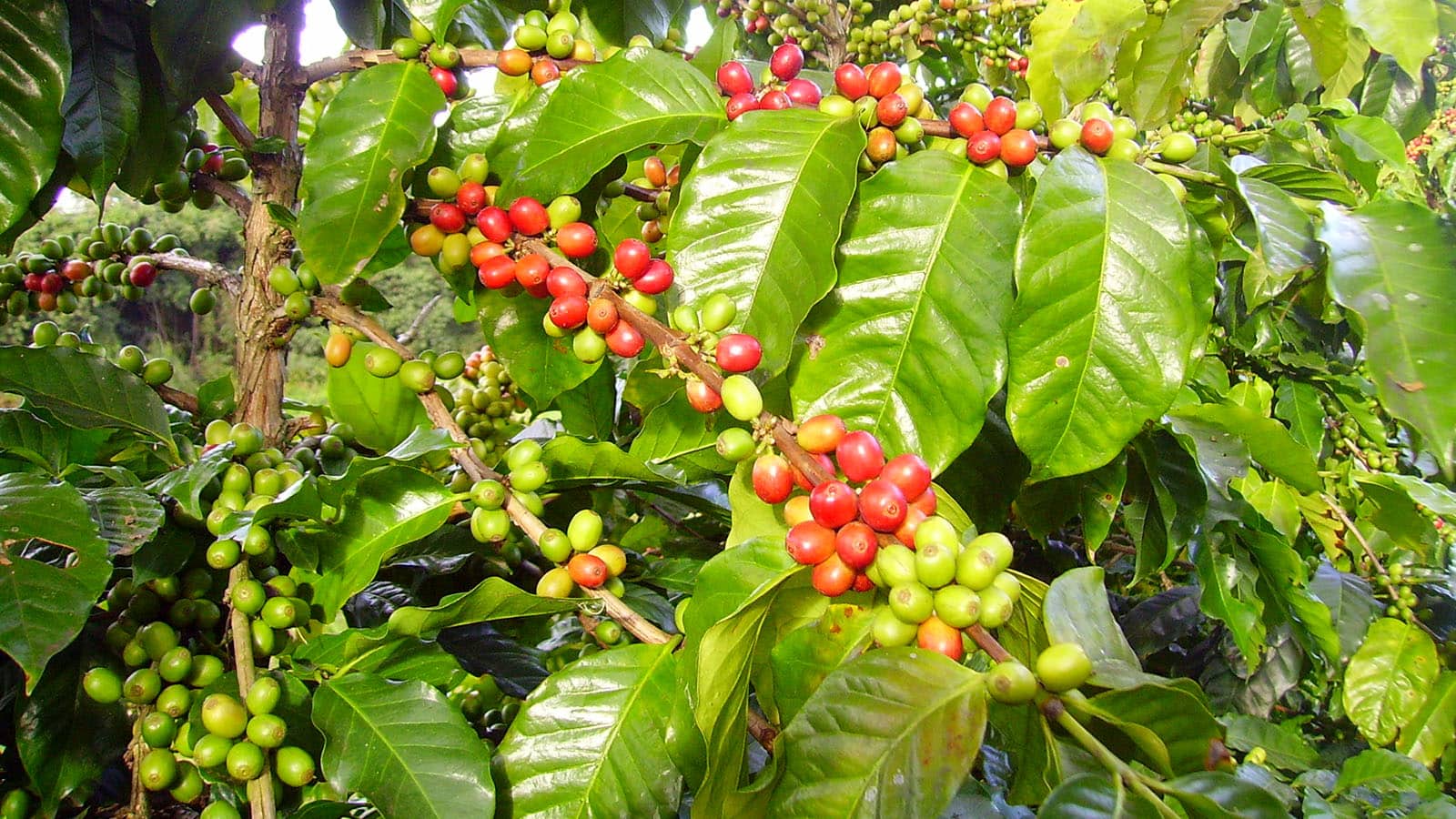 Yes, pesticides are vital for plant growth. Unlike conventional coffee growers, organic farmers typically use natural substances. They are quite effective at controlling pests and weeds.
You might think organic pesticides are a greener choice compared to the synthetic ones. Some of them can be more harmful to both humans and pests. Fortunately, many others are completely safe.
How Do Synthetic Pesticides Affect Coffee Consumers?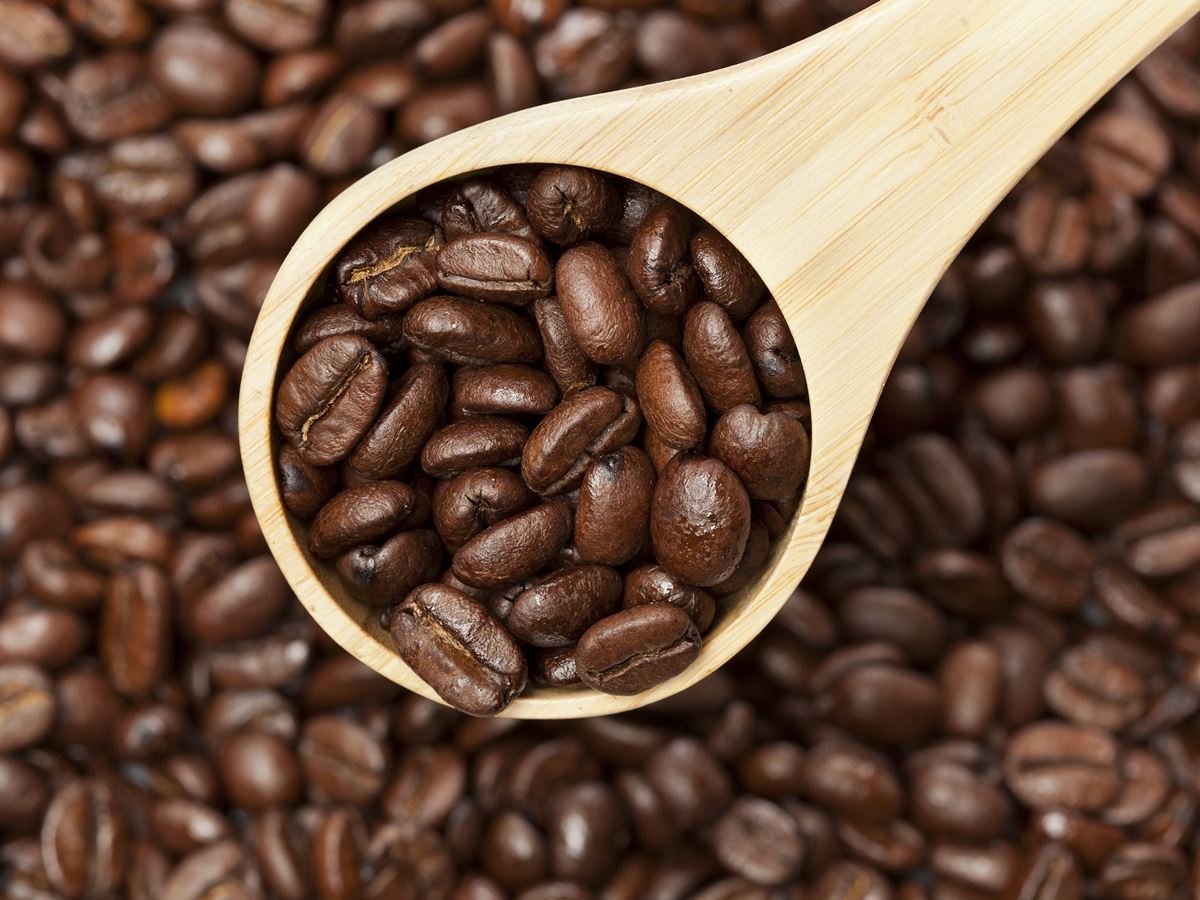 As we mentioned earlier, coffee is different from other farm crops. The consumers only buy the beans, not the fruit. Since they have protective skin, the chemical substances cannot easily get to them.
Moreover, coffee beans should be roasted at temperatures of about 200°C or 400°F. This process helps the roasters purge pesticides. However, some argue they will not burn off.
Even though synthetic pesticides will not necessarily affect the coffee consumers, the local communities and growers are significantly affected. That is why you must focus on this issue.
Best Organic Coffee Benefits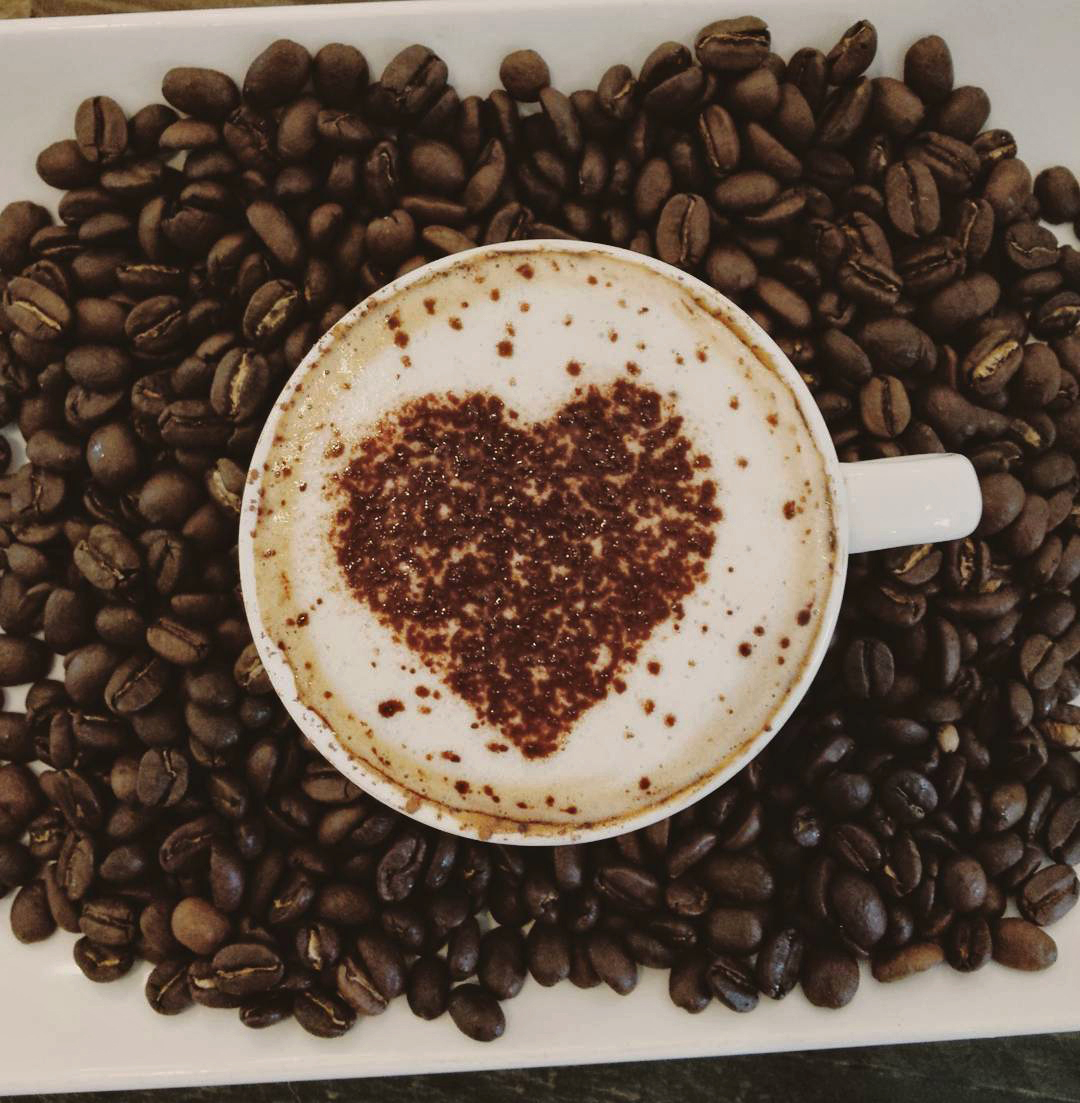 Health
Coffee plants love moist as well as wet environments. To get rid of the pests, the conventional growers use synthetic pesticides. When you consume the non-organic beans, those chemicals are also ingested.
Furthermore, certified organic coffees normally have more minerals, vitamins, and antioxidants. They undoubtedly help strengthen your immune system. Make sure you swap out conventional beans for them.
Farmers and Employees
Buying the best organic coffee supports farmers. This is an easy way to appreciate their efforts to get through all the trouble. Additionally, sustainable farming prevents them from being exposed to harmful substances.
Generally, farmers who become organic growers can get fair trade certification. Smithsonian Institution and Quality Assurance usually check the Arabica beans.
Environment
Another reason you should purchase organic coffee is the prevention and reduction of deforestation. Sustainable farming helps conserve both vegetation and wildlife of the forests, too.
Moreover, organic methods are certainly better for minimizing pollution. They maintain soil health in the end.
Organic farming ensures that natural pest predators such as lizards and birds remain undisturbed. Their droppings, animal decay, and leaf litter can work as a chemical-free fertilizer.
Best Organic Coffee Brands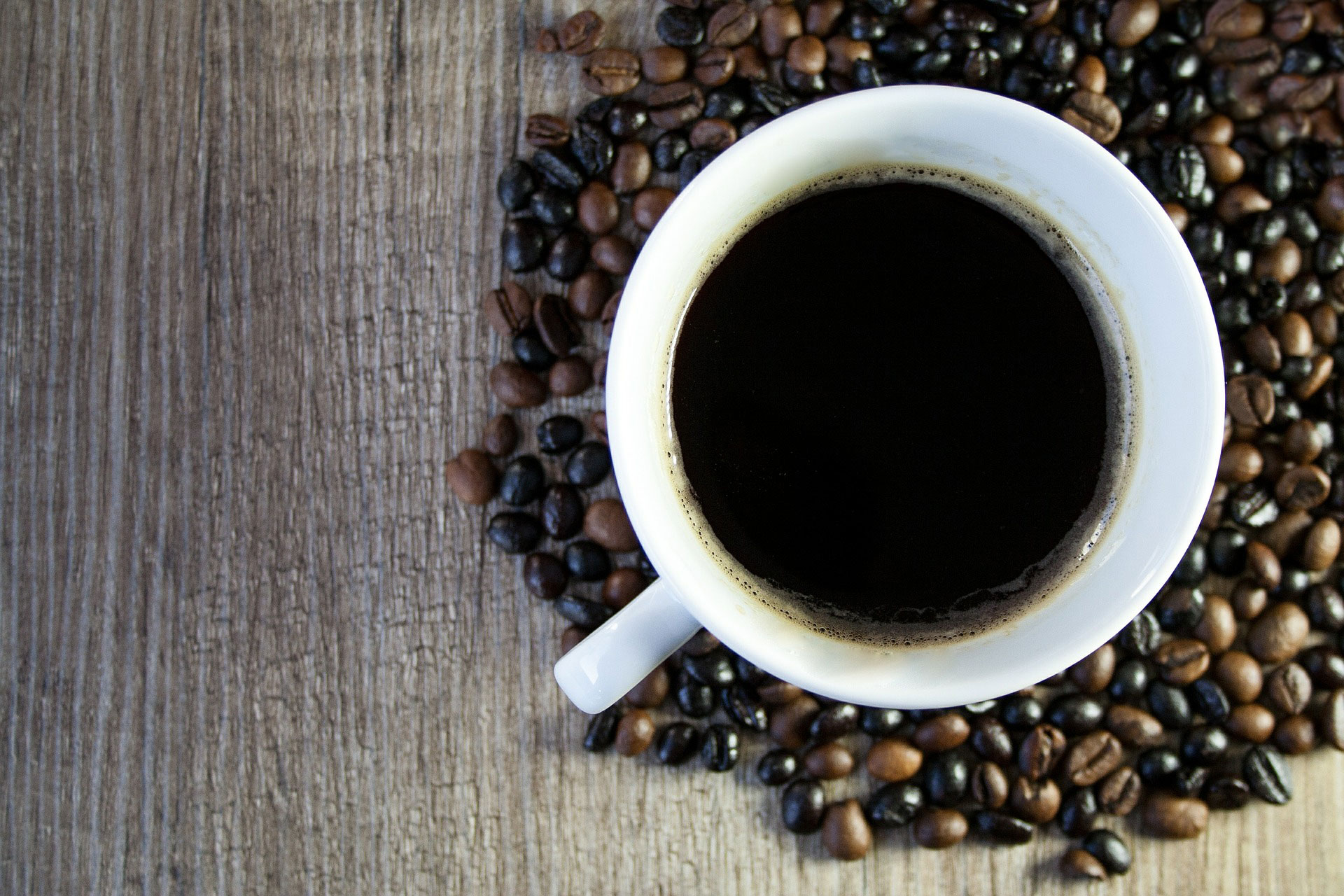 Before buying the best organic coffee, read on for some recommendations. We have listed some brands for you. They put workers, communities, and environment into consideration. Their farming practices are surely worth supporting.
These are the top 10 coffee brands. They are not just certified organic and convincing, but also widely praised by hyperenthusiastic reviewers for their flavors. If you are a true gourmet, do not hesitate to purchase them.
Cameron's Whole Beans Organic French Roast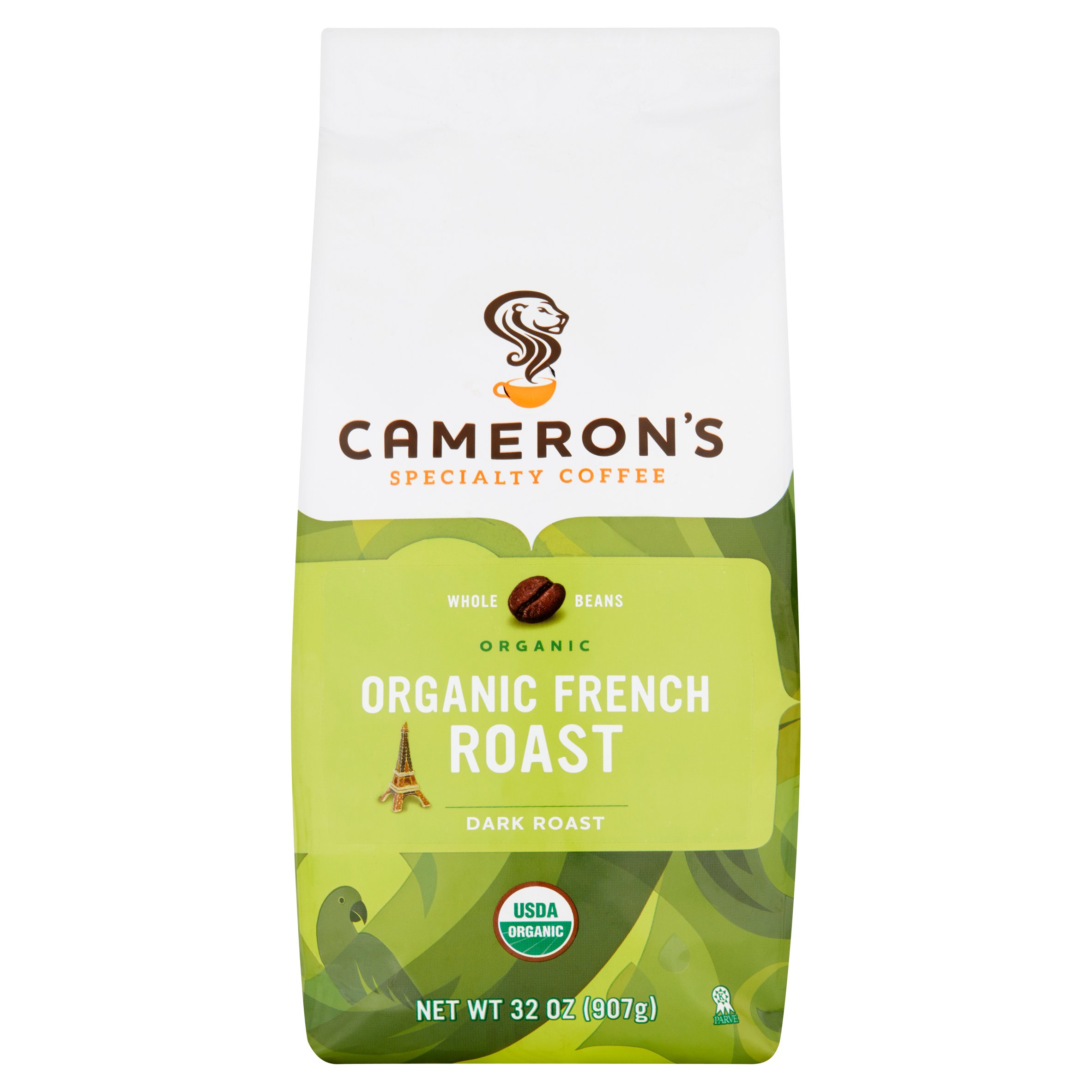 Cameron's is one of the best organic coffee brands. The company focuses on humanitarian efforts and sustainable sourcing. They also practice environmental awareness and chemical-free pest management.
Moreover, they use traditional fertilization to restore biodiversity and protect land stewardship. Unlike non-organic brands, Cameron's roasts beans in small batches. This method lowers water consumption.
Their coffee itself features dark and moist beans. They are undoubtedly great for a French press.
Furthermore, Cameron's beans create a drink with a smooth texture and rich smell. They also offer fruity, tannic, and rich flavors.
Best Organic Coffee Espresso: Ethical Bean Coffee Sweet Espresso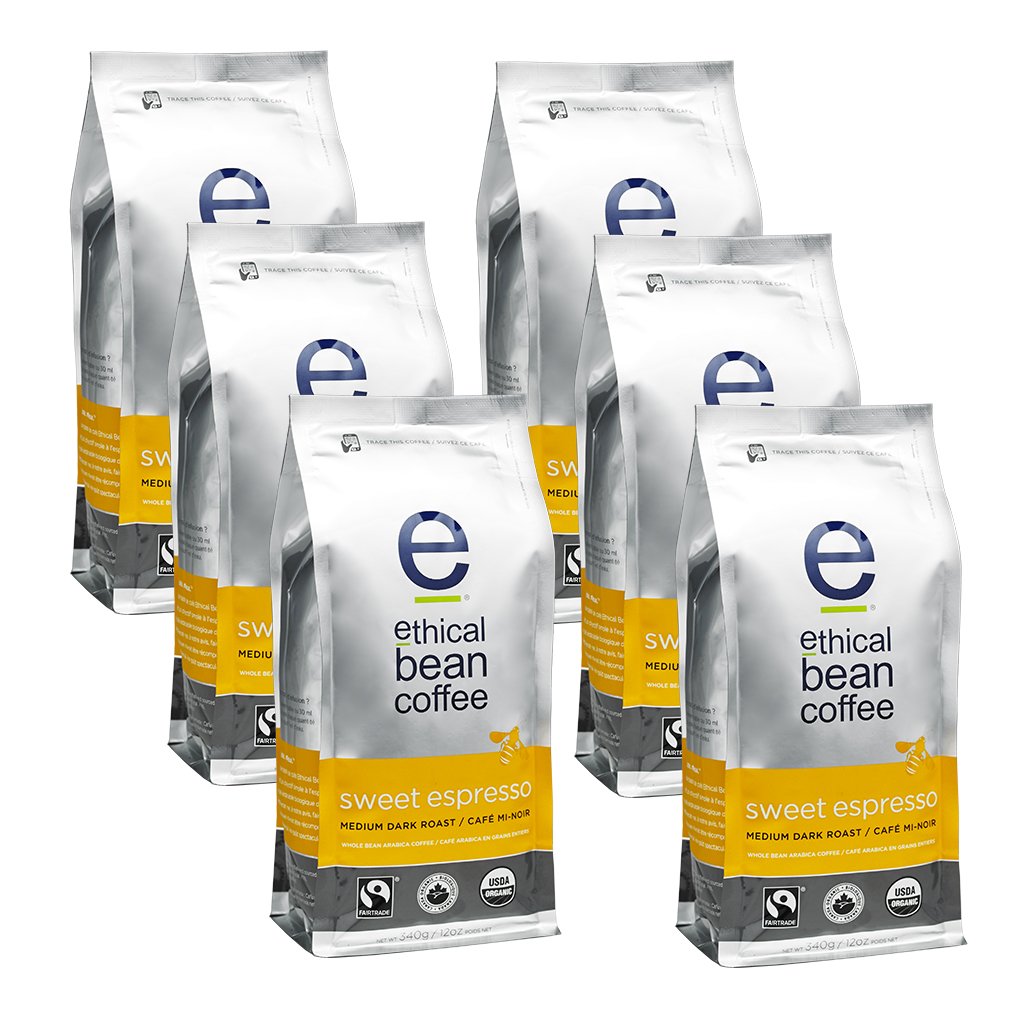 If you are looking for the best organic coffee, shopping for Ethical Bean sweet espresso is necessary. The company ensures its quality products, works with the environment responsibly and serves the local communities.
Furthermore, their sweet, unique espresso goes well with milk. It serves as a great base for lattes, macchiato, and cappuccinos.
Speaking of their coffee, it features a medium-dark roast with a velvety body. This Ethical Bean's product can be used to make a straight espresso shot, too.
Best Organic Coffee Sumatra: Camano Island Coffee Roasters Sumatra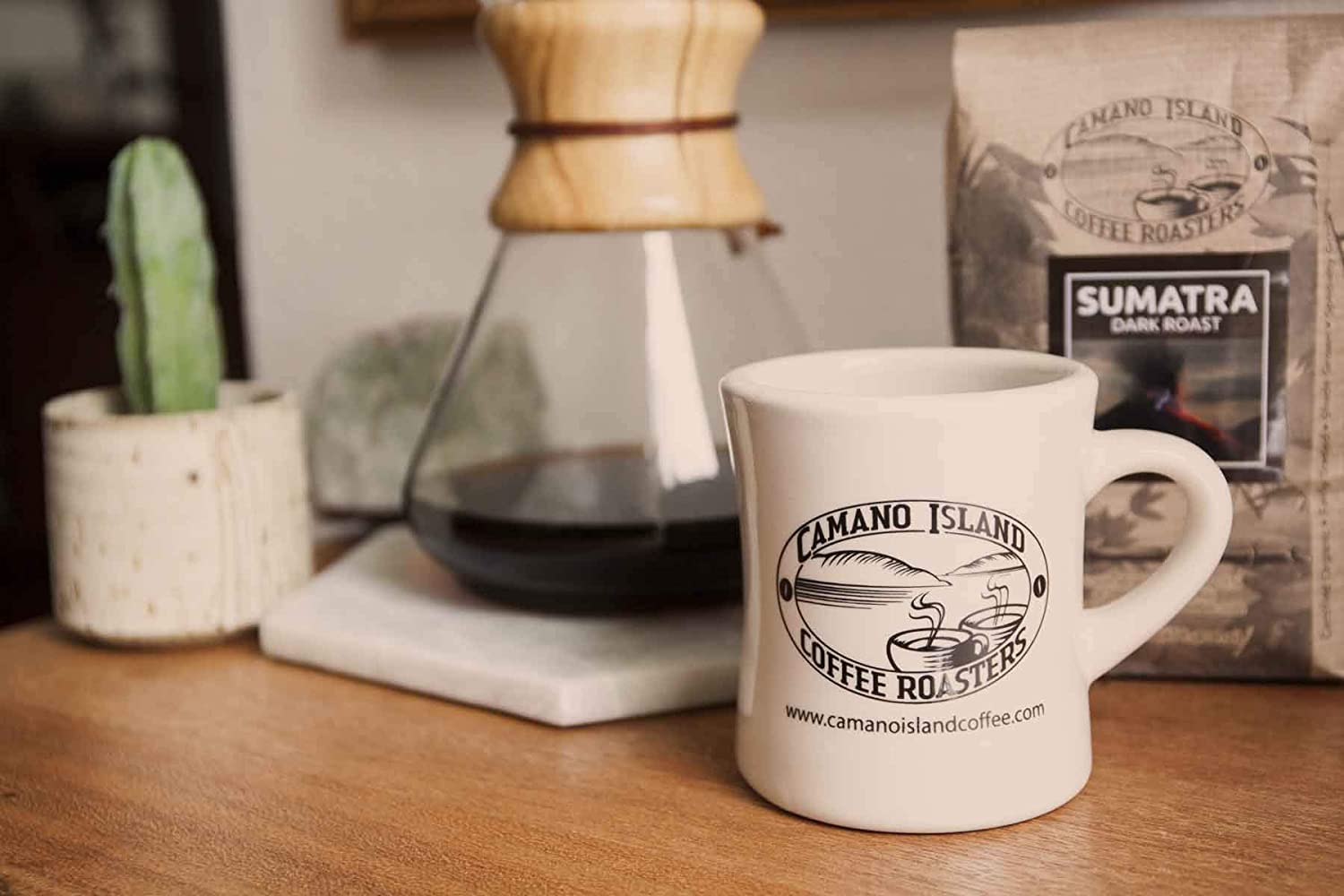 Camano Island Coffee Roasters is one of the best organic coffee brands that engage in sustainable farming practices. They cooperate with nonprofit organizations such as Food4Farmers and Argos.
We guarantee their coffee will not leave you disappointed. The Sumatra is not just a single origin, but also fresh roasted. Additionally, it provides a dried fruity flavor, hints of caramel, and fruity flavor.
Death Wish Ground Coffee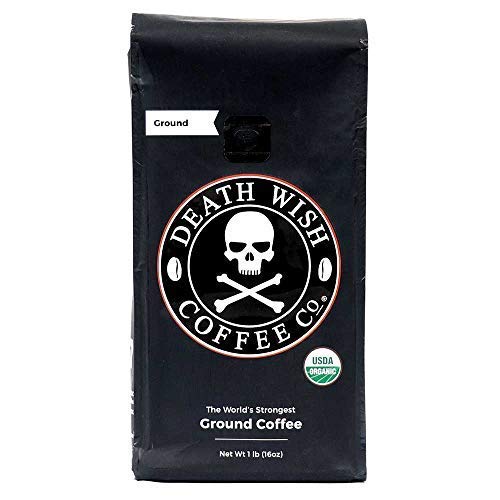 Are you searching for the best organic coffee powder? Look no further than Death Wish. This company has a Fair Trade certification, too. Their blend combines Robusta and Arabica beans.
Many reviewers dub Death Wish Ground Coffee the nectar of the gods. This product ensures the drinkers will get an incredibly smooth cup. It also does not have an acidic finish.
Marley Coffee Ethiopian YirgaCheffe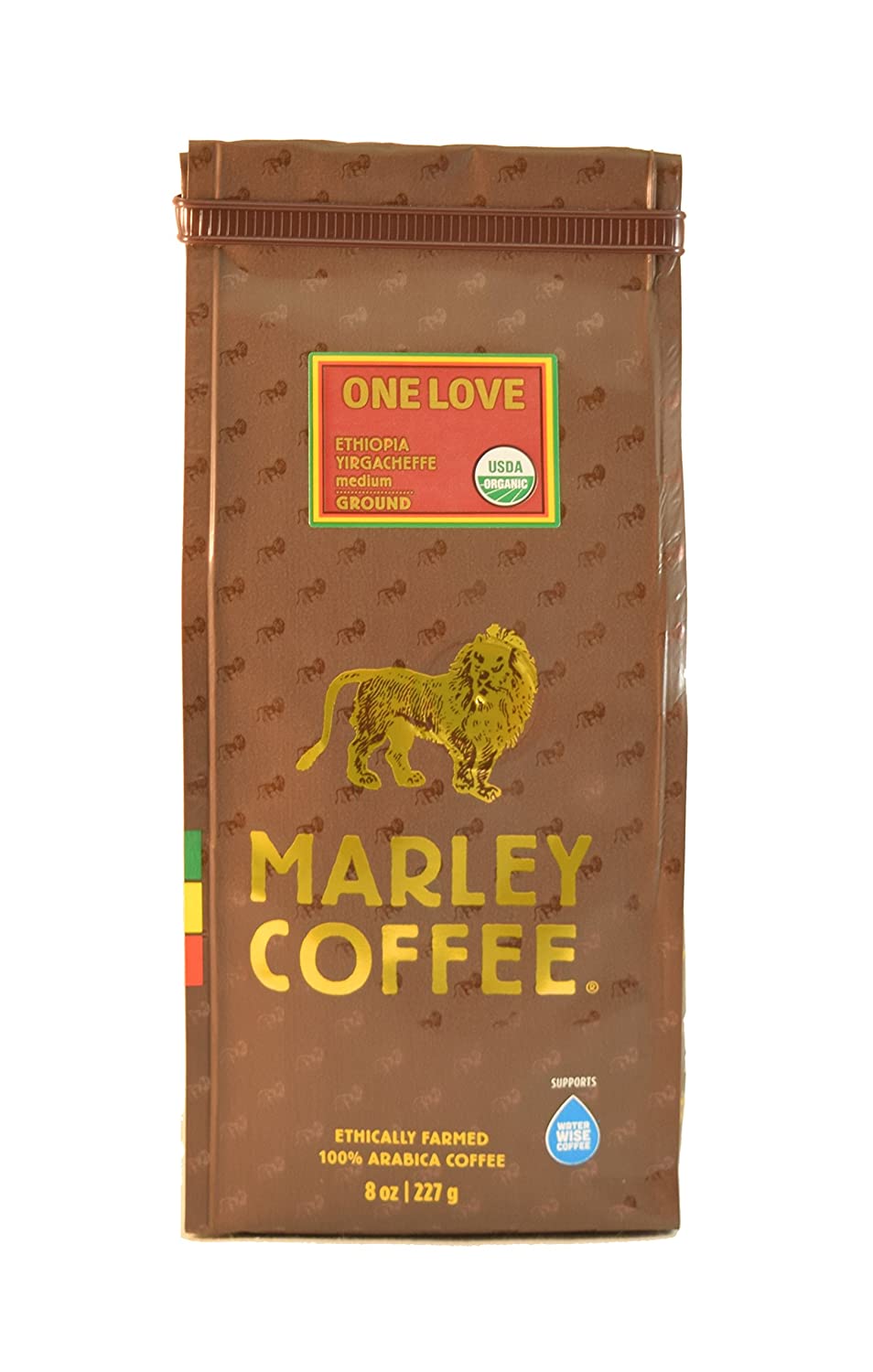 For those of you who want the best organic coffee powder, this brand is such a good bet. Not only is the company fair trade certified, but it also deters deforestation. They recycle their single-serving pods, too.
Moreover, their medium-bodied Arabica ground coffee offers winey and fruity undertones. It is very aromatic as well. In case you prefer whole beans to the ground one, opt for Dark Ethiopian
Yirgacheffe from Coffee Bean Direct.
Kicking Horse Coffee Whole Bean Smart Ass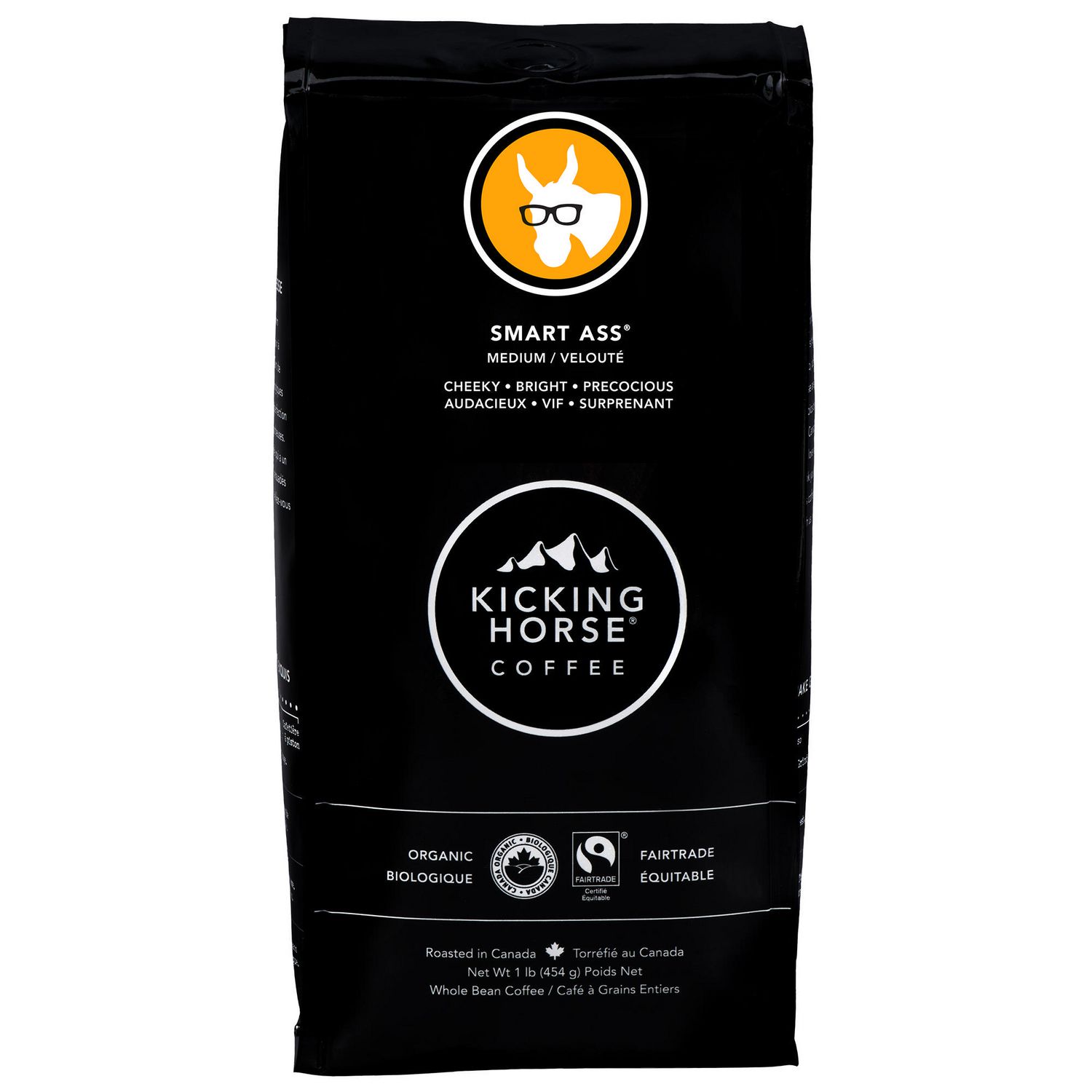 Kicking Horse Coffee is truly committed to producing both Fair Trade and certified organic products. On their website, you can find some programs and causes that they support.
Furthermore, Kicking Horse sources medium roast Arabica beans from Africa, South, and Central America for their coffee blend. It provides sweet as well as bright flavors.
The reviewers write that their coffee has redcurrant notes with a berry body. It offers hints of milk chocolate and sugar cane, too.
The Bean Coffee Mocha Java
The Bean Coffee is a family-owned company. They have both USDA and CCOF certifications. One of their fundamental beliefs is focusing on the local environment, families, workers, partnerships, and customers.
Moreover, The Bean Coffee sources Arabica beans from Java, Indonesia. They blend them with Arabian mocha for balanced acidity and a fuller body. Their medium roast also offers delicious complexity and a rich flavor.
Best Organic Coffee Cold Brew: Tiny Footprint Coffee Cold Brew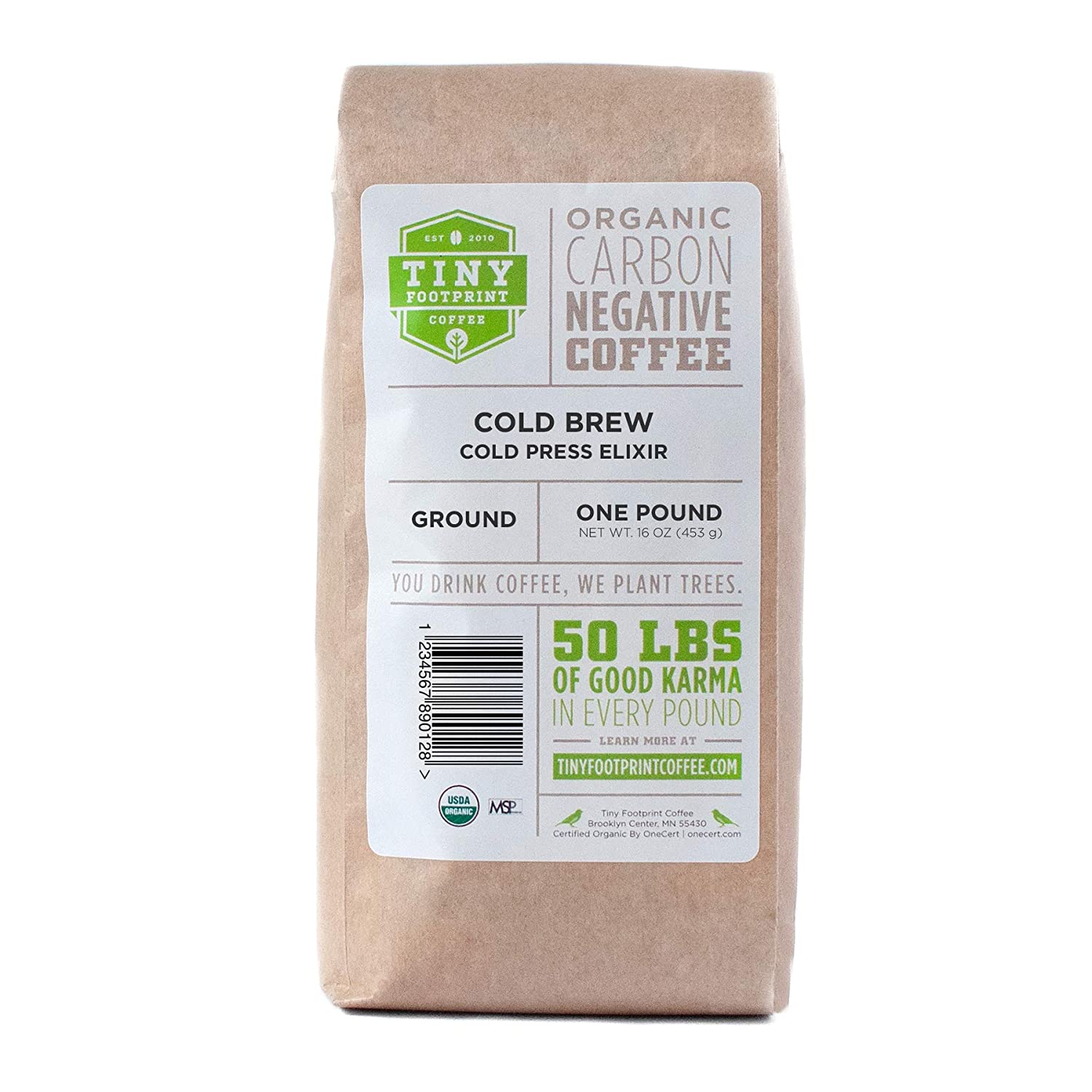 As the first carbon-negative company, Tiny Footprint Coffee actively donates their money for reforestation efforts in Ecuador Mindo Cloud Forest. They also provide the Rain Forest Alliance, Fair Trade, and certified organic coffee.
Tiny Footprint Coffee purchases beans from small farms. They also import dark and light roasts from Ethiopia. Speaking of their cold brew blend, it truly makes a wonderful elixir that is great tasting and smooth.
Some reviewers state that their cold brew blend has a bold mellow flavor. It gives the drinkers cocoa, fruity, and floral notes at once. Well, this is one of the best organic coffee brands for sure.
Cafe Don Pablo Subtle Earth Coffee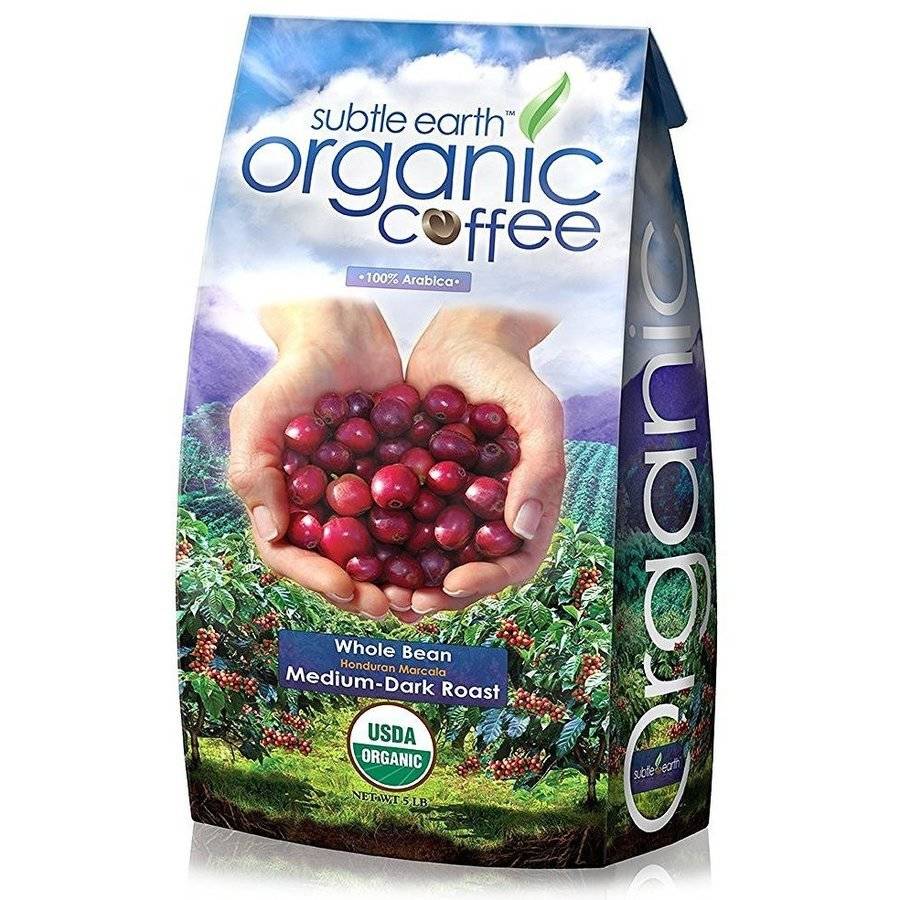 If you need the best organic coffee that is not too acidic, consider buying this product. Even though their coffee beans are low in acid, they can make the drinkers feel awake.
Their full-bodied coffee has dark chocolate notes and a clean aftertaste. You can also try it drip, cold, hot, or French press.
No Fun Jo Decaf Ground Coffee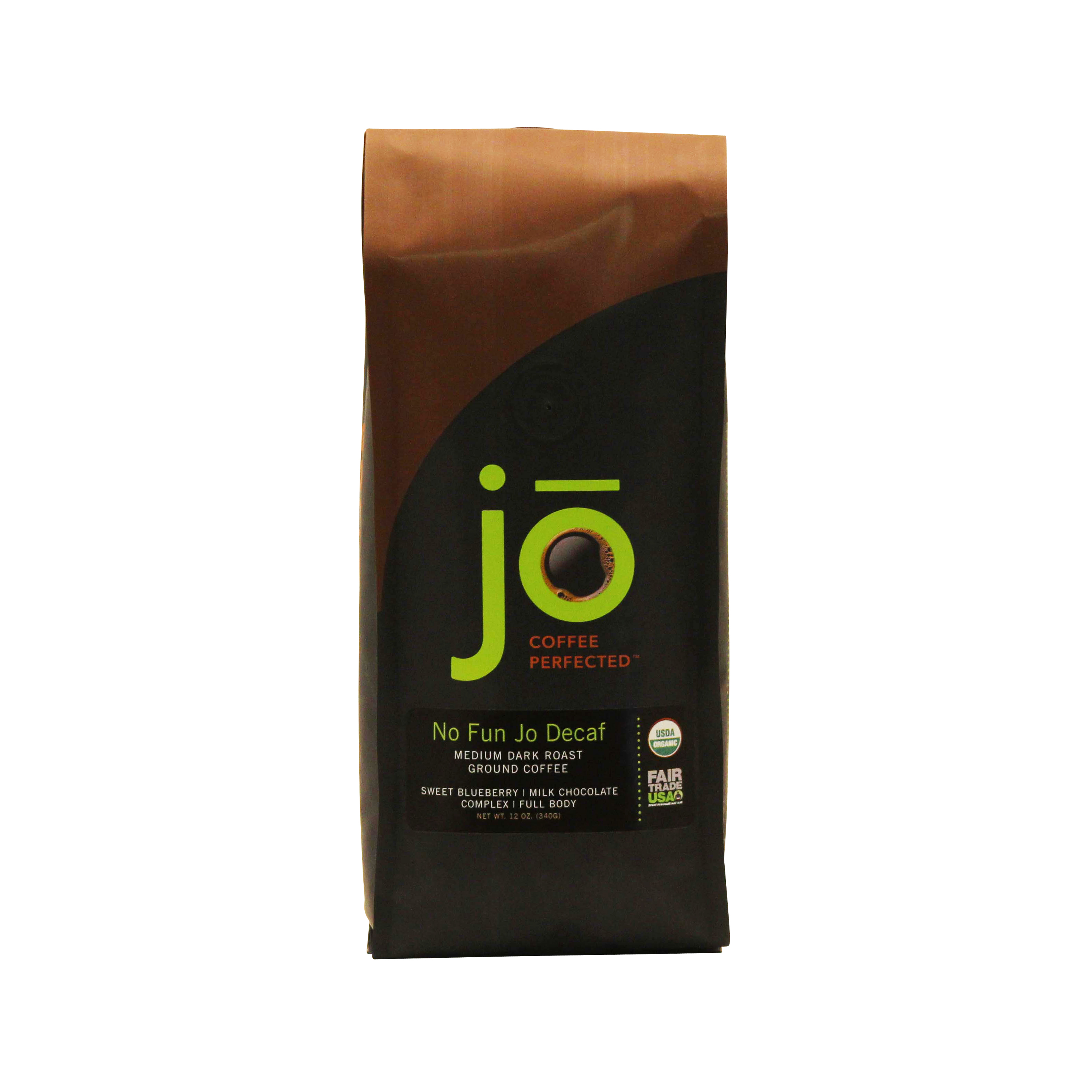 For you who have trouble with caffeine, go for Jo Coffee's product. Not only the best organic coffee, but it also uses the Swiss decaffeination water method. Unlike most brands, the company stays away from methyl chloride.
Their coffee itself is impressive. The reviewers say the product makes a smooth and rich cup. It has blueberry and milk chocolate notes, too.
In short, those are the best organic coffee brands you should consider. Before purchasing any of them, do your research. It is important to know what their packaging materials are and how they work with farmers.