Are you not sure of what to give to your caffeine-loving relatives? Do not worry because this article will disclose the list of gifts for coffee lovers. At the point the whole pages have been scanned, overflowing inspirations are guaranteed!
This article will divide the presents into some categories so that you could find ones with ease. Okay, without any further ado, let us begin the list with gift category number one. Check it out!
Absolute Picks of Gifts for Coffee Lovers
In this category, you are about to discover the list of items that are only natural to excite coffee admirers.
1. A Bag of Coffee Beans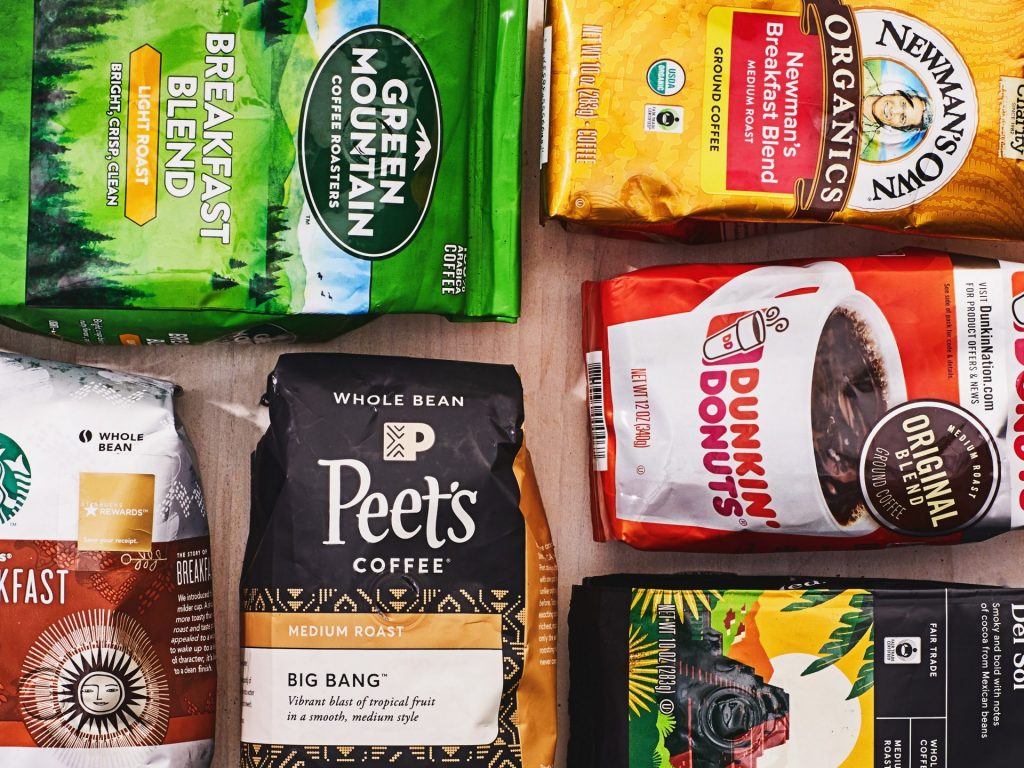 From local to imported brands, there are limitless choices of coffee beans available. Find out the most favorited by your coffee-crazy friends, or precisely pick the ones that they have never tasted yet.
Either way is assured to bring exhilaration for them because you know, beans of any kind are always the best gifts for coffee lovers.
2. Combo Packs as Gifts for Coffee Lovers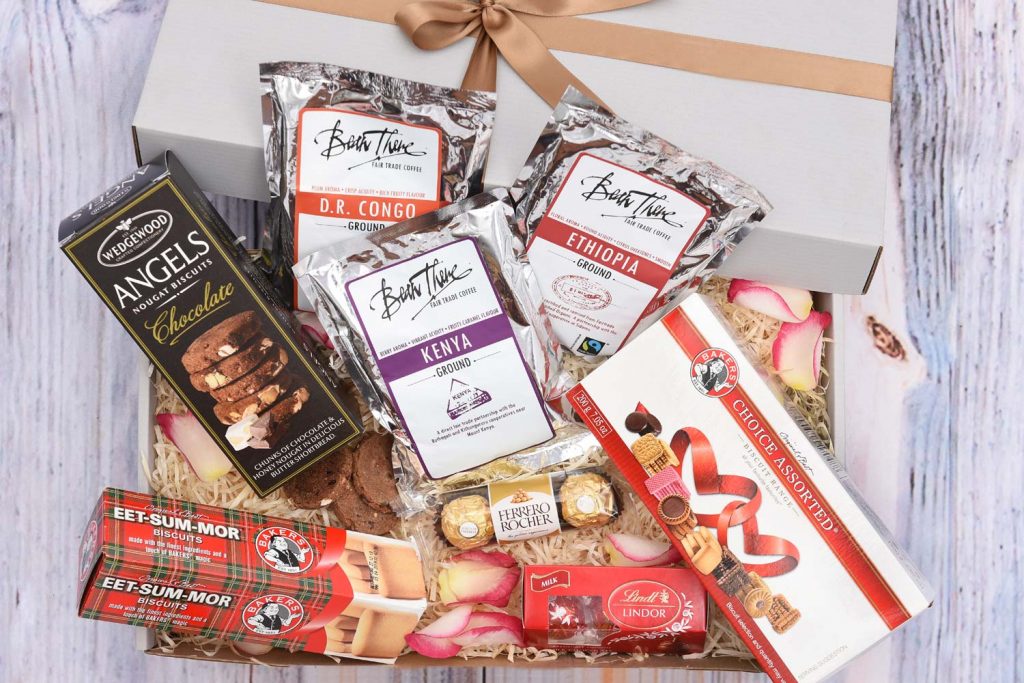 If a bag of only coffee beans is too plain, consider giving a combo set. The options vary from chocolate bars to biscuits to sweetener dry leaves, in other words: tons! It would suit those who enjoy caffeine beverage with additional tastes or companion snacks.
3. Manual Coffee Maker Kit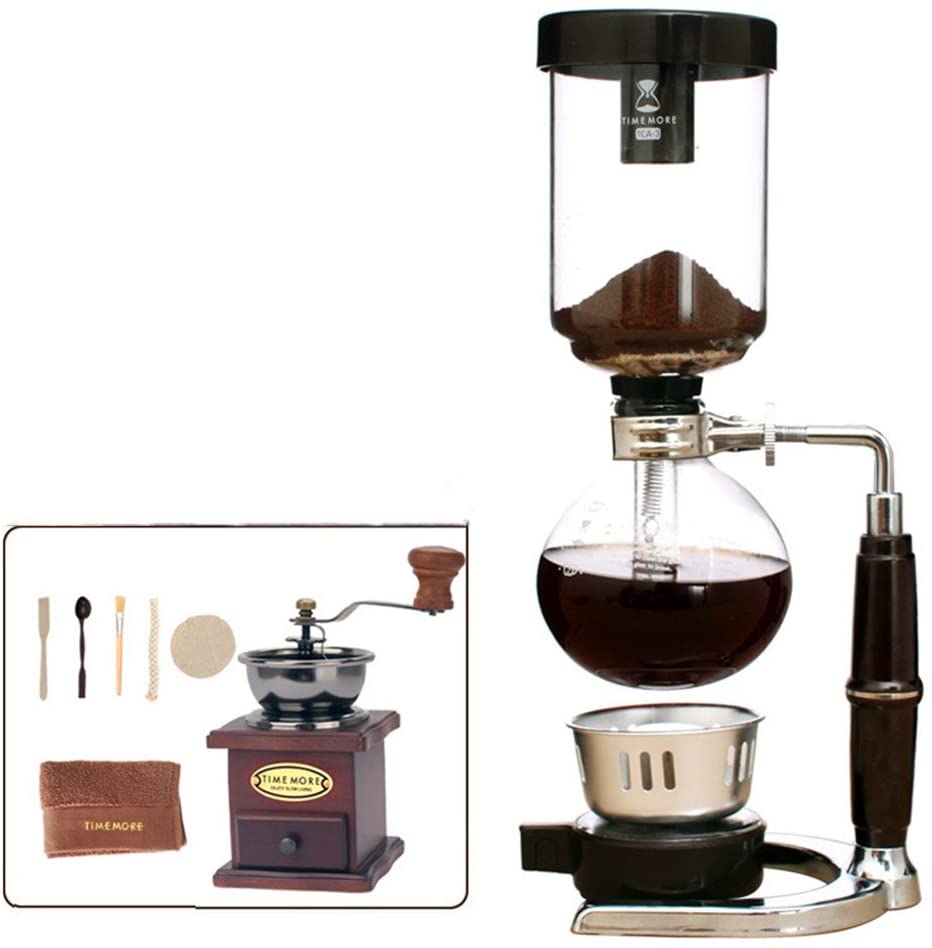 Coffee lovers would be more than willing to make the said beverage manually from scratch. The experience could satisfy them as knowing how the making process of the drink they could not start the day without. From grinding to brewing to dripping, it will be daily rituals too unfortunate to miss.
4. Single Pour-Over Coffee Stand
For those who savor pour-over coffee, this would be a preeminent gift. A single stand comes in sundry styles, designs, and materials. Some of which are even completed with a drainer under. Pick the most suitable one to be in your friends' kitchen or pantry.
5. Mug Warmer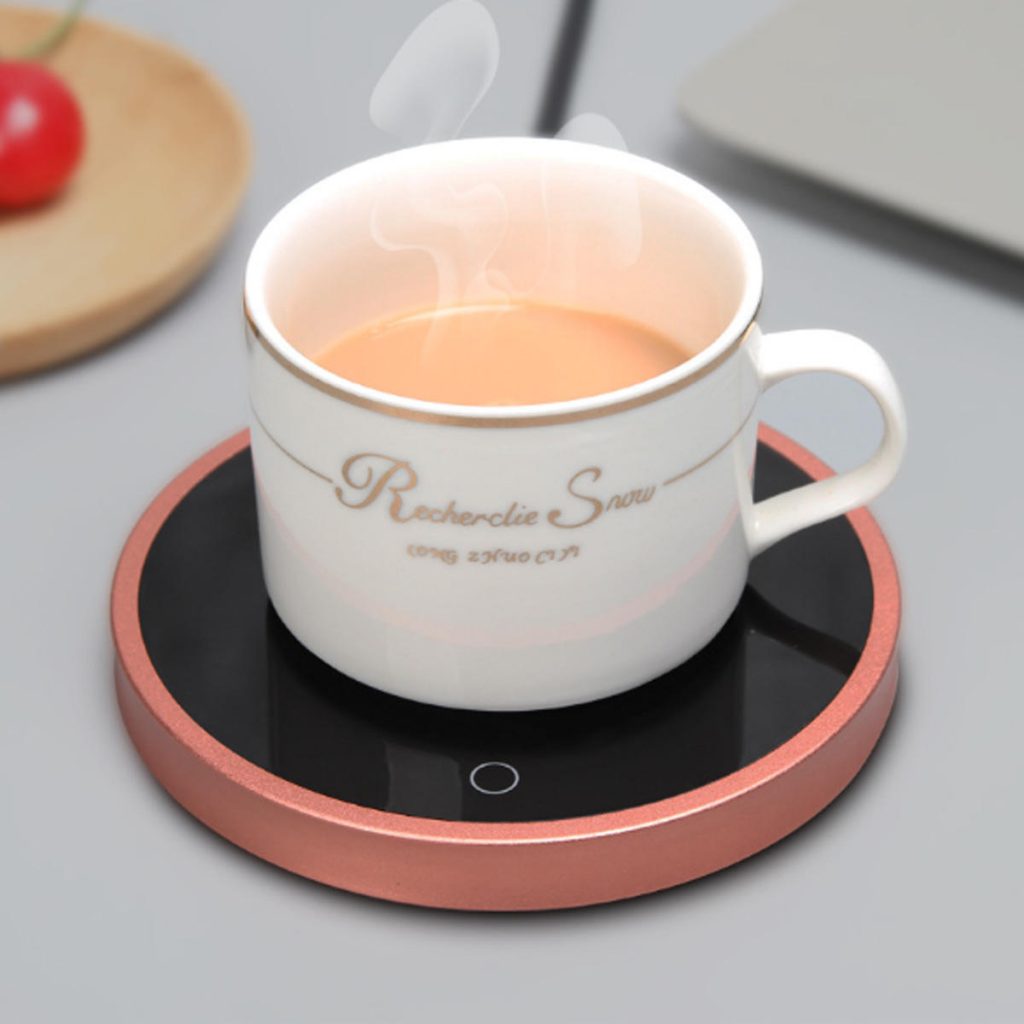 There is a bizarre pleasure in a habit of sipping coffee slowly. Well, at least before the beverage gets cold. Thus, you can never go wrong with gifting a mug warmer to the coffee lovers of yours who relish slow slurping.
Its compact form makes it easy to be brought back and forth anywhere as long as there is an electrical connection. Besides, it completes the view of someone pulling an all-nighter in front of a laptop.
6. Airtight Coffee Beans Storage Container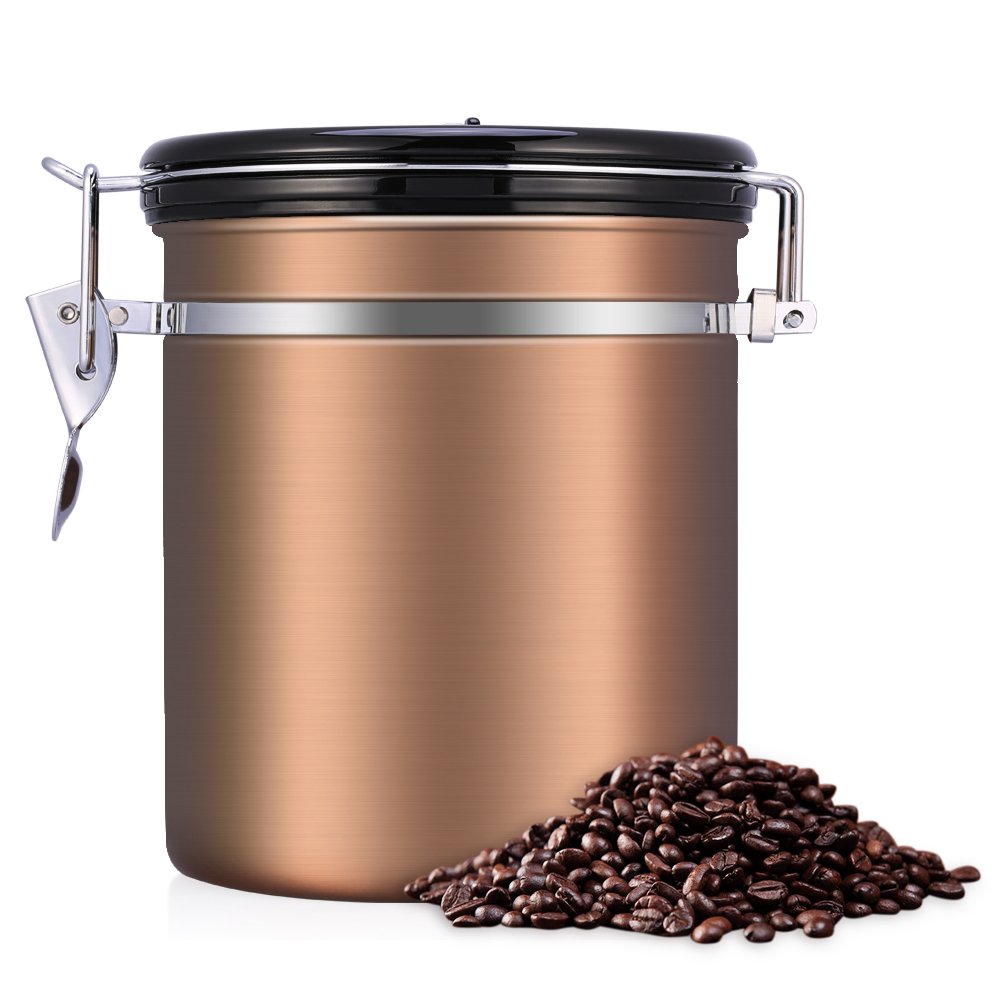 Beans saved inside an airtight container make different coffee flavor from the ones that are not; they are on higher levels.
If your coffee-mad friends still use a non-airtight container or even the original bag to save their beans, make sure to gift them this one, as they will show some gratitude towards you later.
Gifts for Coffee Lovers Under $20
They say 'price tag' does not matter in gifting as long as you give it sincerely. The followings are some inspirations of gifts for coffee lovers under $20.
7. Cupping Spoon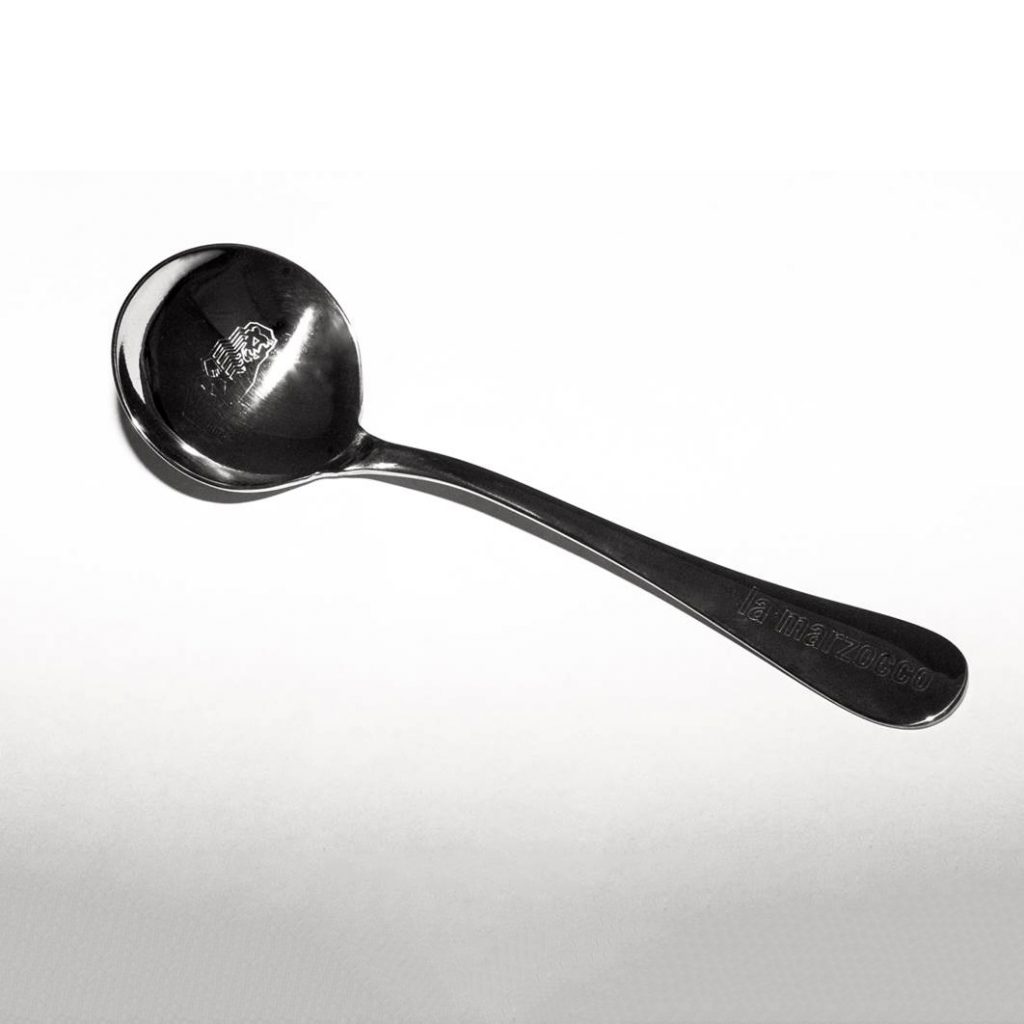 Cupping is a testing process, in terms of quality control, required before coffee lands in the hands of its consumers. The test is done by sipping the caffeine drink using a special spoon. For some serious drinkers, this phase is often practiced at home to perfect the whole making procedure.
Therefore, gifting your whole-hearted coffee drinking relative such a particular spoon is a thoughtful idea. This special tool comes in various colors and sizes to suit the drinkers' cupping style and personality.
8. Double Coffee Measuring Spoon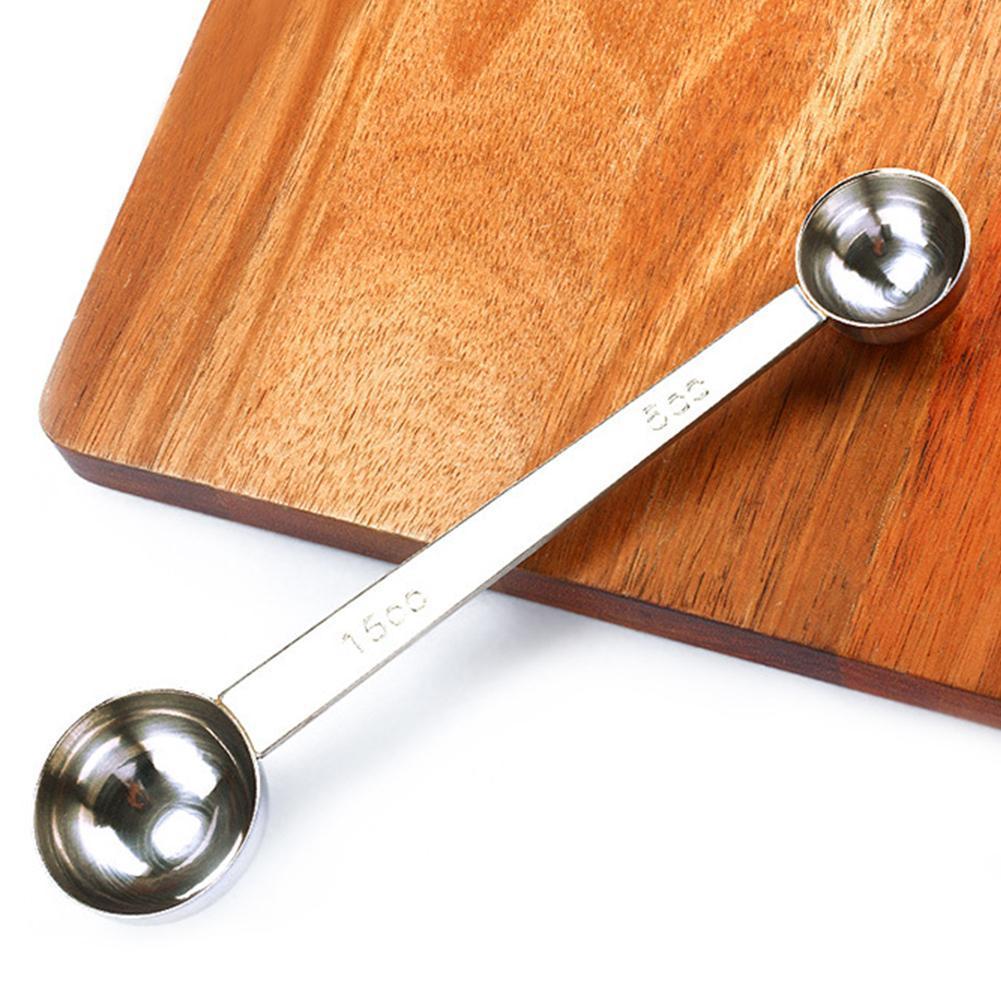 This is not a melon baller, everybody, but a measuring spoon. Unlike the previous one, which functions to help you coffee sip, the tool here is to measure the dose properly so that a flawless cup of serving can be made.
In brewing methods, measuring the dose precisely is more crucial than having sophisticated equipment. It means, even if you use some secondhand gears, a good quality cup of coffee can still be made if the measurements are precise.
Hence, giving this double measuring spoon as a present is like completing a staple stage of coffee brewing.
9. Coffee Scented Soy Candle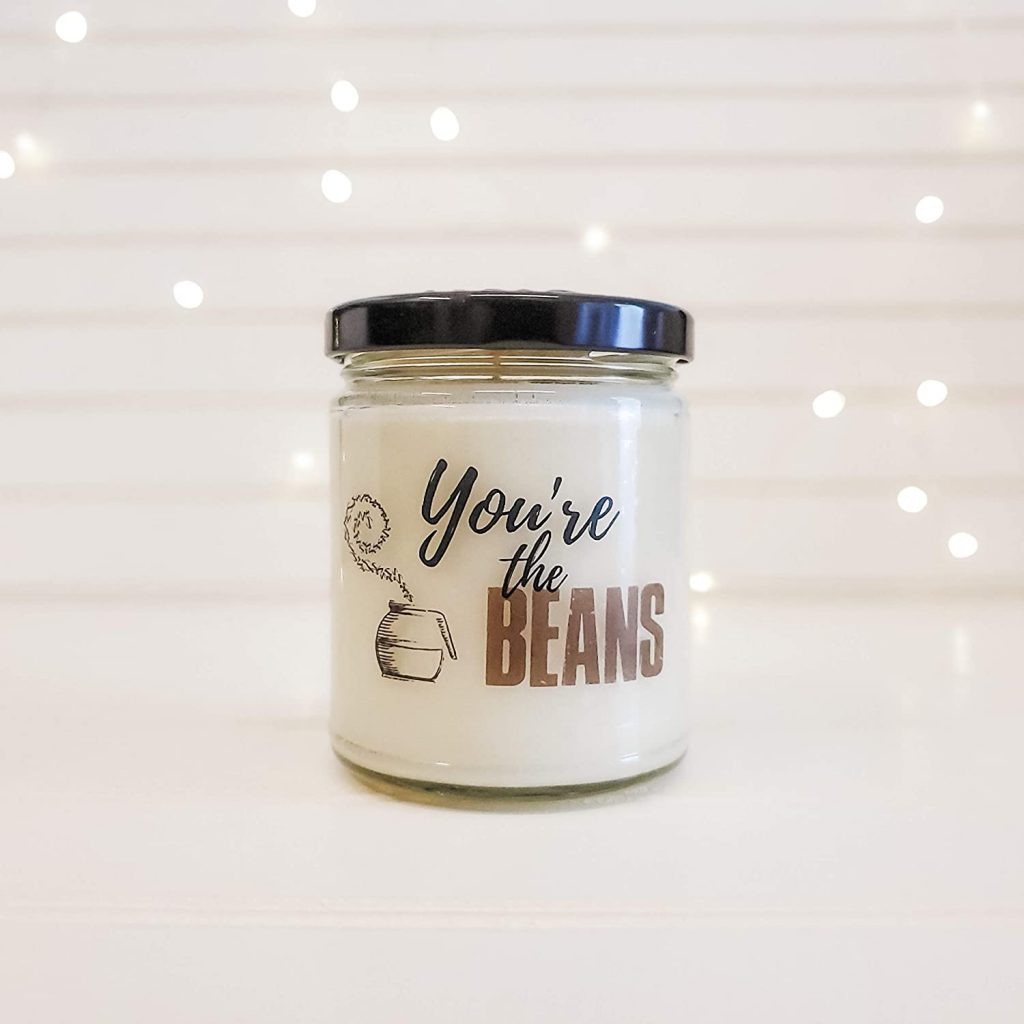 Smelling some freshly roasted coffee beans is like another way of supplying one's body with caffeine substance. Help your coffee-addict friend to do that by gifting this scented soy candle. It will bring the vibes of cozy and warm into his/her sanctuary.
Personalized Gifts for Coffee Lovers
Personalizing could mean as much as making things special and private. Here are some ideas of personalized gifts for coffee lovers to make your presents more touching.
10. Customized Coffee Stirrer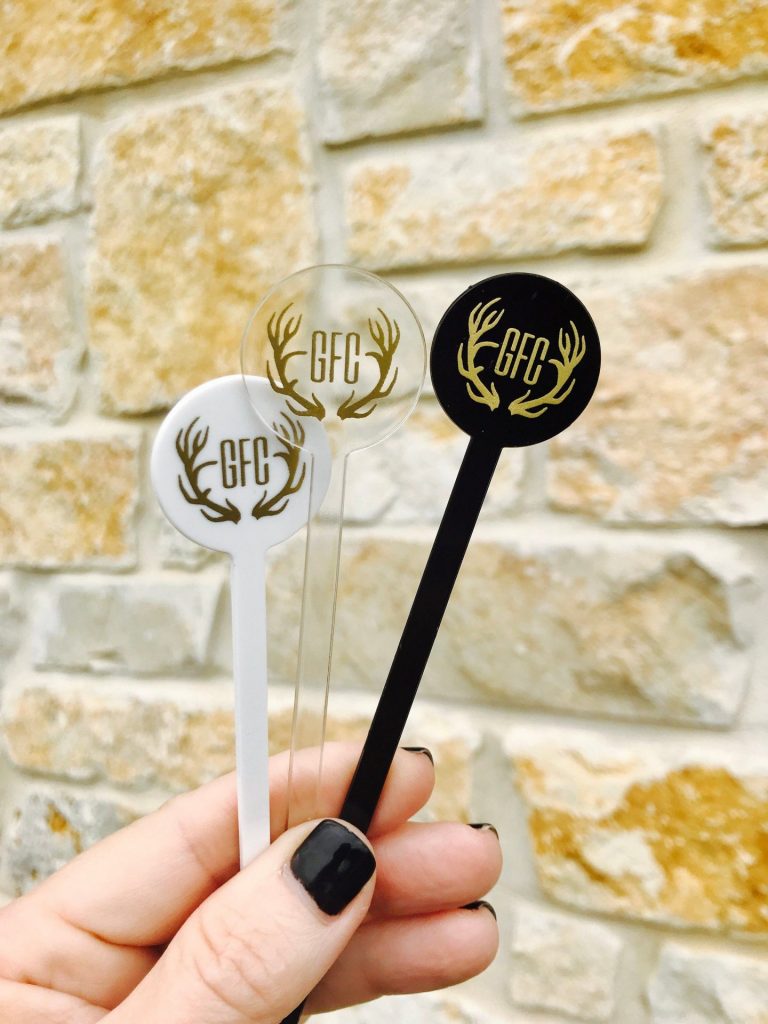 It is like giving your coffee-loving friends something owned by no one in the world. Get their initials or favorite simple quote printed on the stirrer and it would be a memorable gift. Now, every time they stir the most-liked beverage, you will be remembered.
11. Personalized Coffee Scoop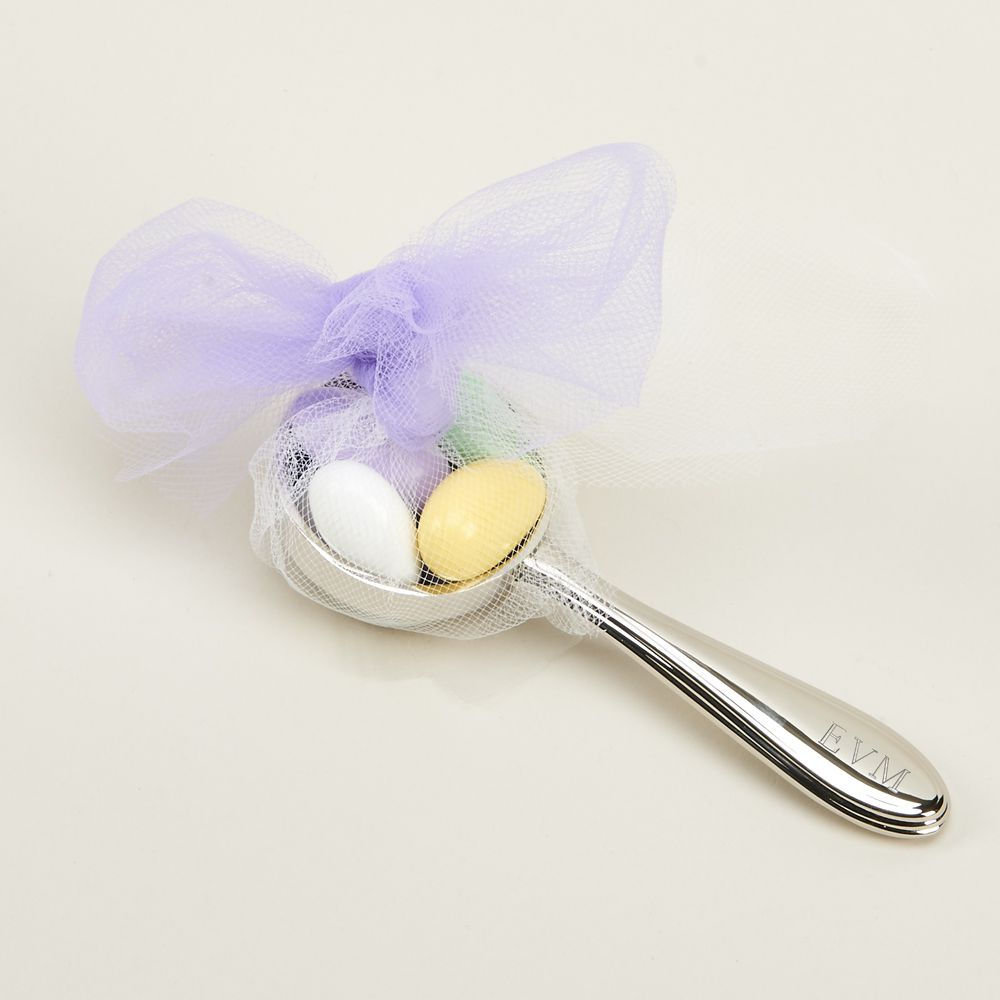 It is similar to the previous one. The difference only lies in the personalized object. The good thing is you could give them as a set. One is for scooping, while the other is for stirring. Your friends' initials or nickname, like 'Master Brewer' or 'Top Maker', would be more than just do.
12. Personalized Family Mugs as Gifts for Coffee Lovers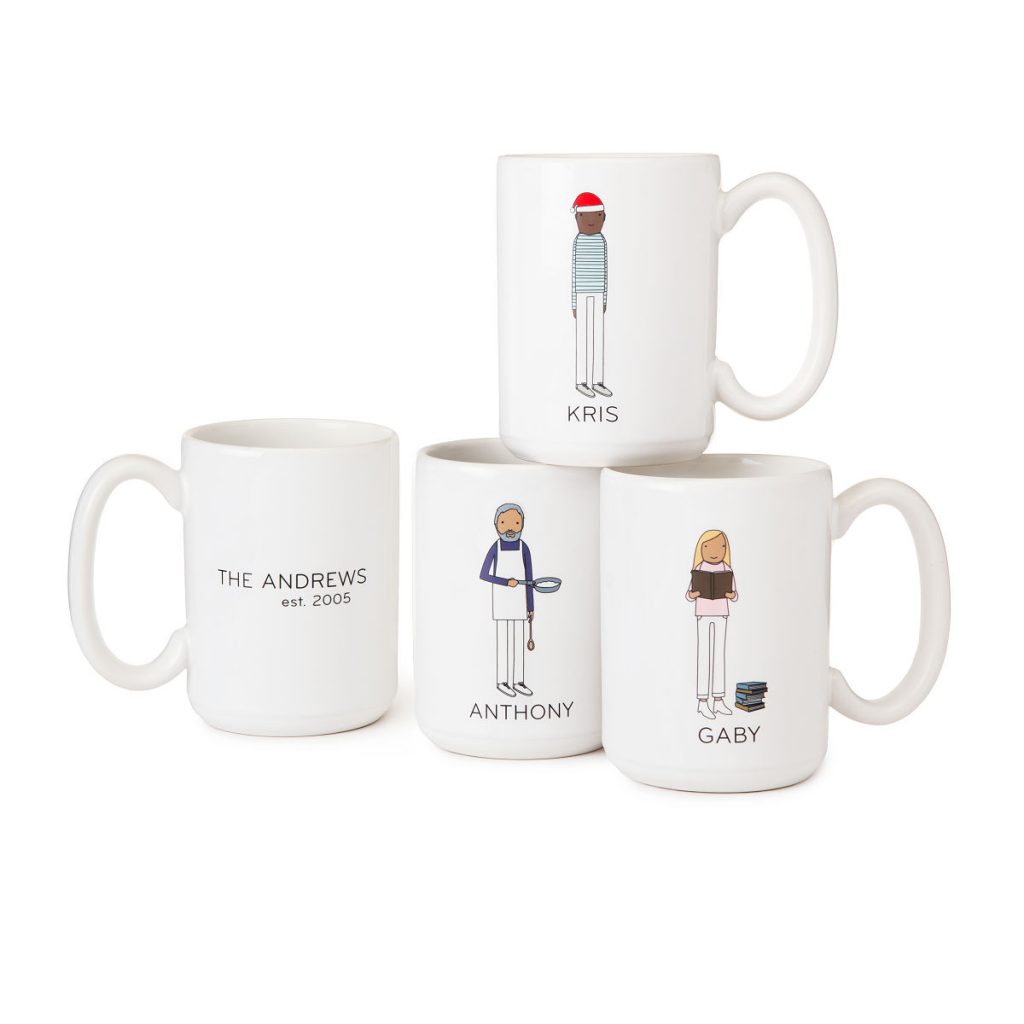 It could happen where family members share the same habit of sipping coffee at a particular time of a day. If it is the case, the simplest – yet will still feel extraordinary – gift you can present them is a set of personalized mugs.
Everyone will get his/her cartoon self printed on the mug and enjoy the coffee-sipping time more than ever every time!
A Basket of Gifts for Coffee Lovers
A pre-packaged gift could be a clever idea, too, when you cannot decide which one to give. Here are several suggestions of gift baskets for coffee lovers.
13. Coffee Gift Set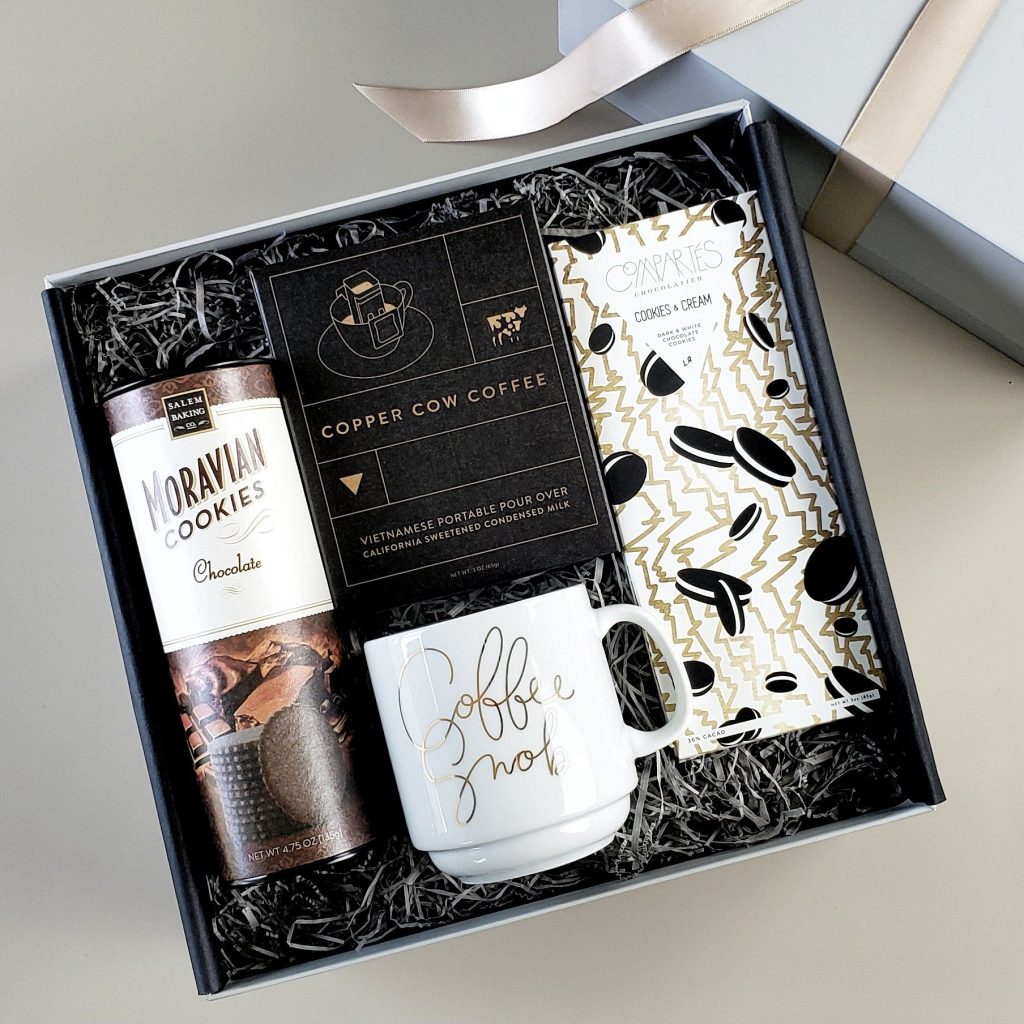 A coffee gift set like this does not only contain a bag of high-quality beans and a single mug, but all of them are put together so that you do not need to choose in between. It indeed requires more budgets to spend because multi-items are being purchased here.
However, the good thing about a gift set is it usually comes inside a premium packaging, thus additional wrapping is not needed.
14. Coffee Survivor Kit as Gifts for Coffee Lovers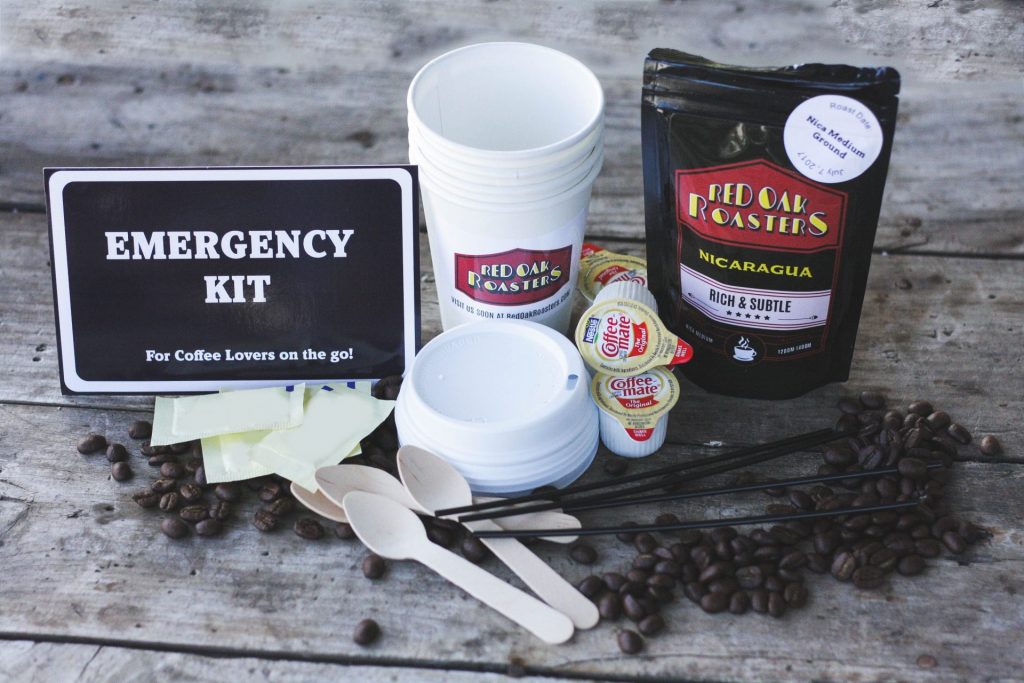 Unlike the previous gift set, this one is wrapped as a group to be enjoyed while mobile. Many combinations are available to be opted for, but usually, it consists of preset coffee beans (have been roasted), disposable cups, spoon, and else.
Some others involve a grinder and a pot in the set, make it looks like they are going to survive anywhere, anytime. These items would be the finest gifts for coffee lovers who fond of traveling.
15. Coffee Lover Self-Care Set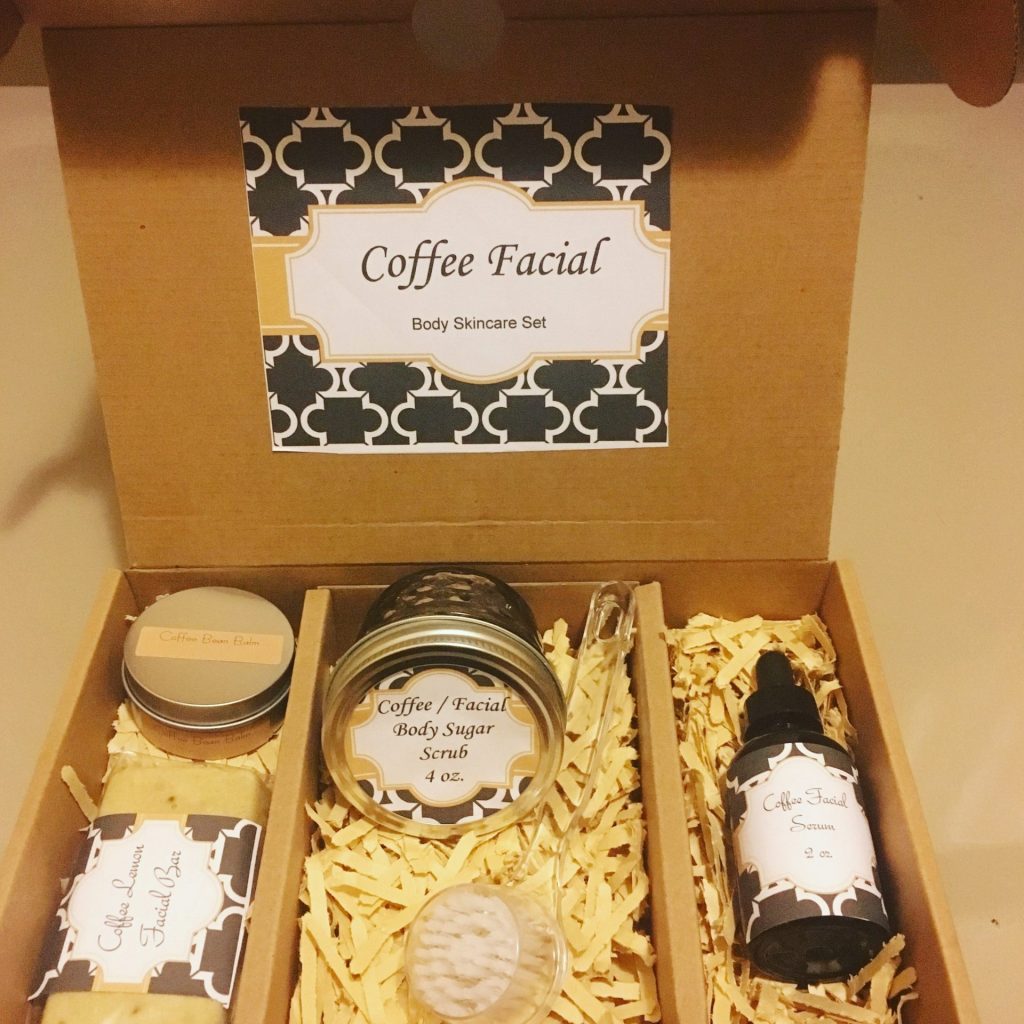 Hampers are always exciting to open for anyone. You could double the excitement of your coffee-obsessed friend who loves to enjoy self-care treatments by gifting her some set of skincare ammunitions with coffee inclusions.
Quirky Gifts for Coffee Lovers
You cannot satisfy each and everyone, and it applies in gifting, as well. Accordingly, the following ideas are some quirky coffee gifts for those who seem that having all of the things mentioned above is an absolute fact.
16. Caffeine Molecule Necklace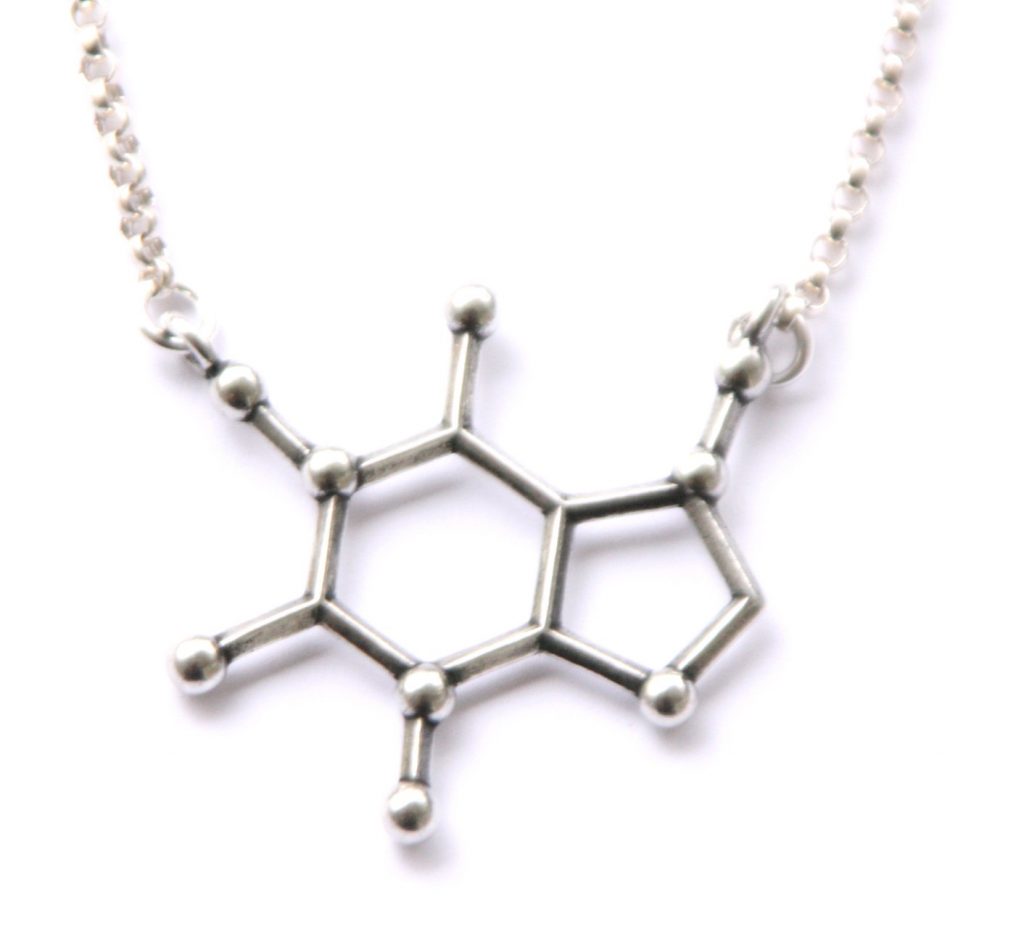 As this category suggests, this gift is quirky to the extent it is not related to supplying coffee substance to one's body by any means. Instead, this necklace introduces all drinkers to the molecule form of the beverage they enjoy so much.
It comes in various tones of carbon black, gold, rose gold, and silver. You could give the quirky gift as it is or let this glistens your prime present, coffee beans, for example.
17. Buluh Bamboo Drinking Straws as Gifts for Coffee Lovers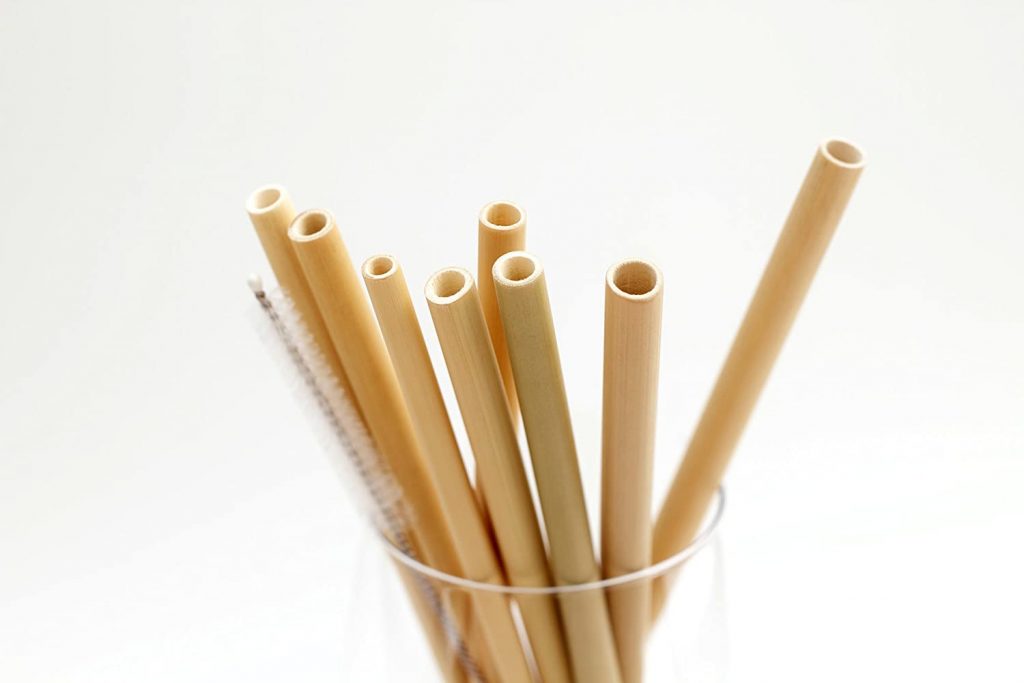 Popularly, people try to make the world we are living a bit better by reducing the use of plastic straws, which cannot be decomposed. Replacing them with other more environment-friendly material, like bamboo, for example, could be counted as participating in the campaign, too.
Spread the new method of drinking by giving a set of reusable and biodegradable bamboo straws as some gifts for coffee lovers. Apart from the idea, enjoying the beverage through a straw could also avoid ones' teeth from being stained.
18. Knit Coffee Mug Sleeve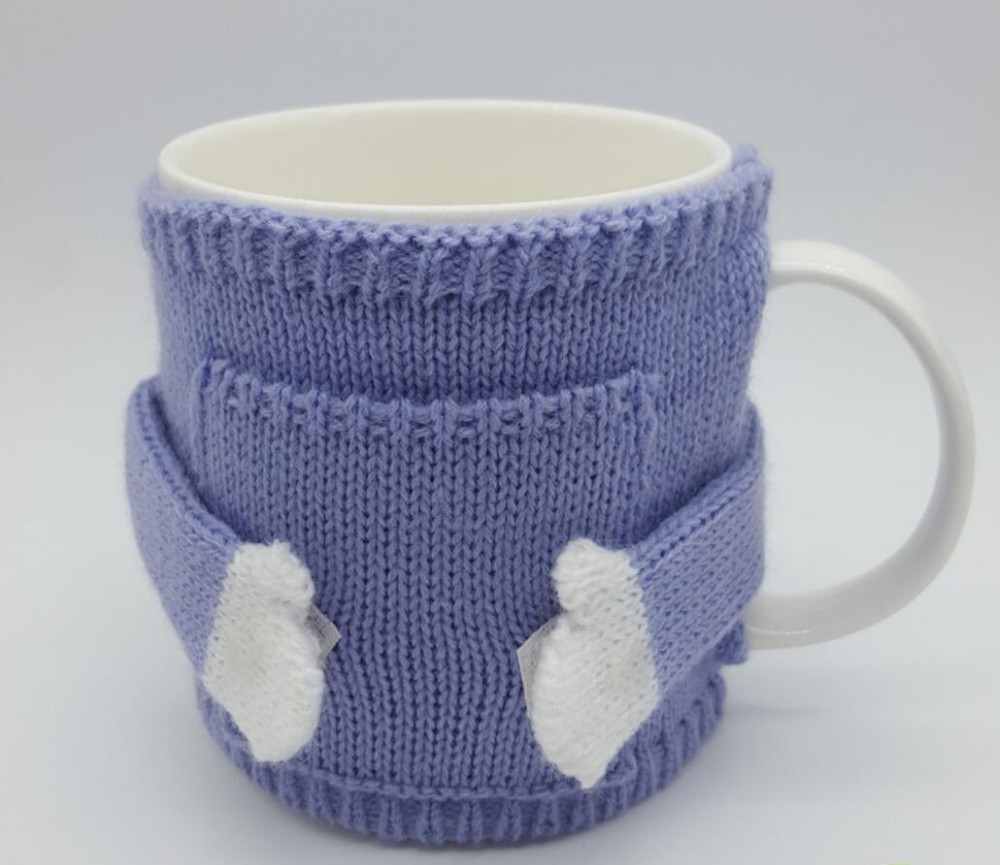 This could be a cute little gift to give to. Need not to make one yourself because unlimited options are available for purchase now. By a 1:1 comparison between wool and acrylic yarn as the materials, this knit mug sleeve does not transfer the coffee heat directly to ones' grab.
19. Arabica Coffee Bean Plant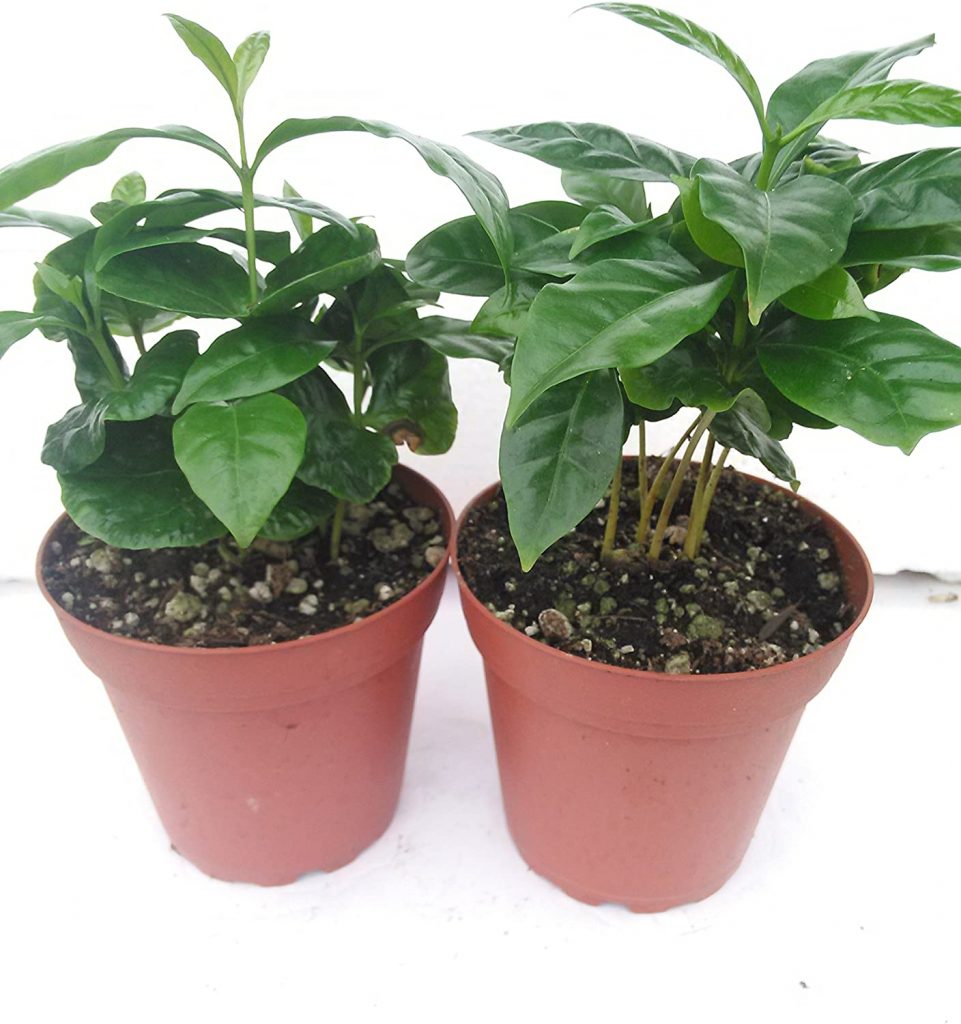 The idea would be perfect for a coffee lover, which happens to love planting as well. As the giver, you are freed from confusion from choosing whether to give coffee- or plant-related gift. Opt for this Arabica coffee bean seedling to fish two fishes with one worm.
20. Eco Coffee Tote Bag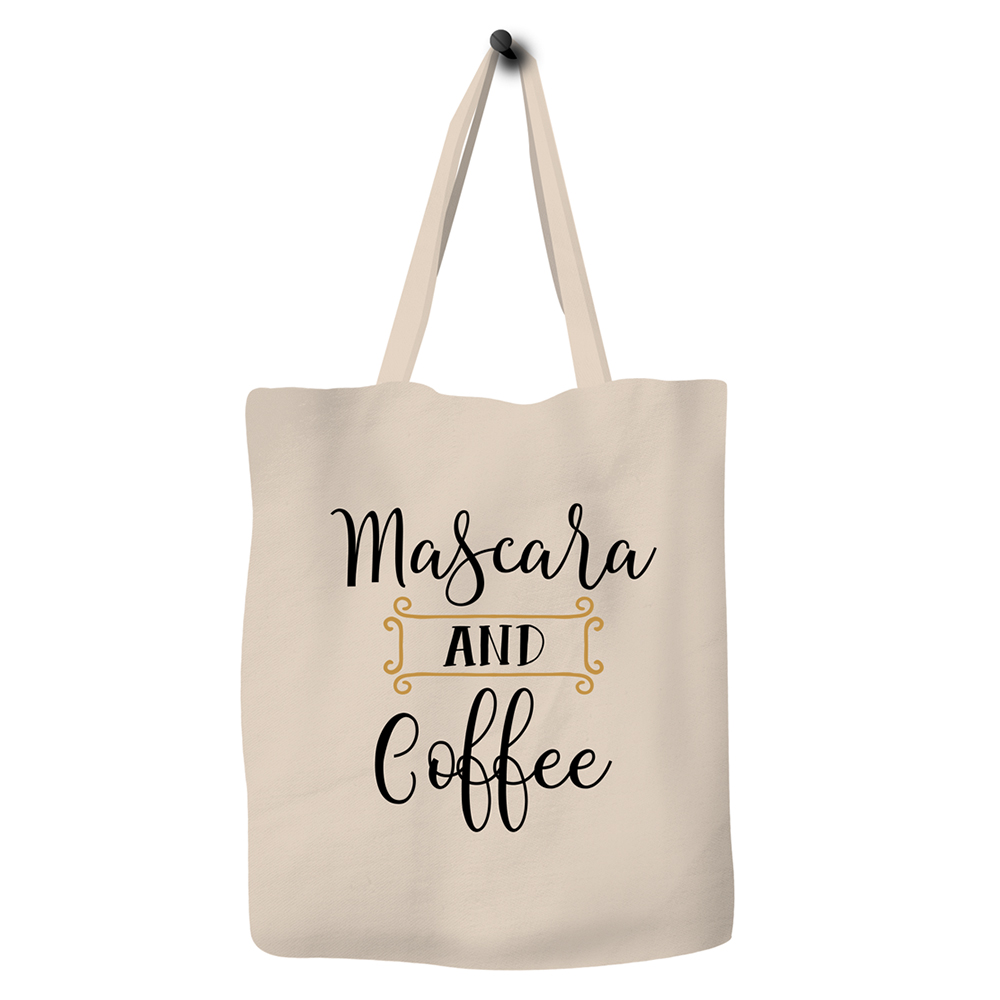 Depending on what written on the surface, this tote bag could be a simple yet nice coffee lover gift for him or her. The purpose of it is to replace the use of plastic bags; that is why it is made from either canvas or cotton.
There, you have them: all 20 exciting gifts for coffee lovers. Whatever your pick will be, be sure to consider their personality also as the different item does not excite people similarly. Thank you for reading!