Nespresso Vs Keurig, which one that you want to have as part of your coffee country in the kitchen? Well, you may need more explanation for that.
Searching for the best coffee maker machine with a great tasting cup of coffee might be pretty challenging. There are a lot of brands to choose from. It might be quite confusing for most people that don't know the machine well.
So, we are here to get you out of confusion by comparing two of the most favorite brand of single-serve coffee makers. In this post, well compare the key points. That would make you easy to choose the machine based on your needs.
Single-Serve Coffee Maker
This is a machine for making a cup of coffee. It's gained popularity because of the user-friendly features and its efficiency.
To make a cup of coffee, you need the coffee grounds that are held inside capsules or pods that you can get from Keurig, Nespresso, or other brands.
A single-serve machine works by piercing the pod or capsule and heating the water. Then, let the coffee running straight into the container from there. There you go. Your cup of coffee is ready to be sipped.
Nespresso Coffee Maker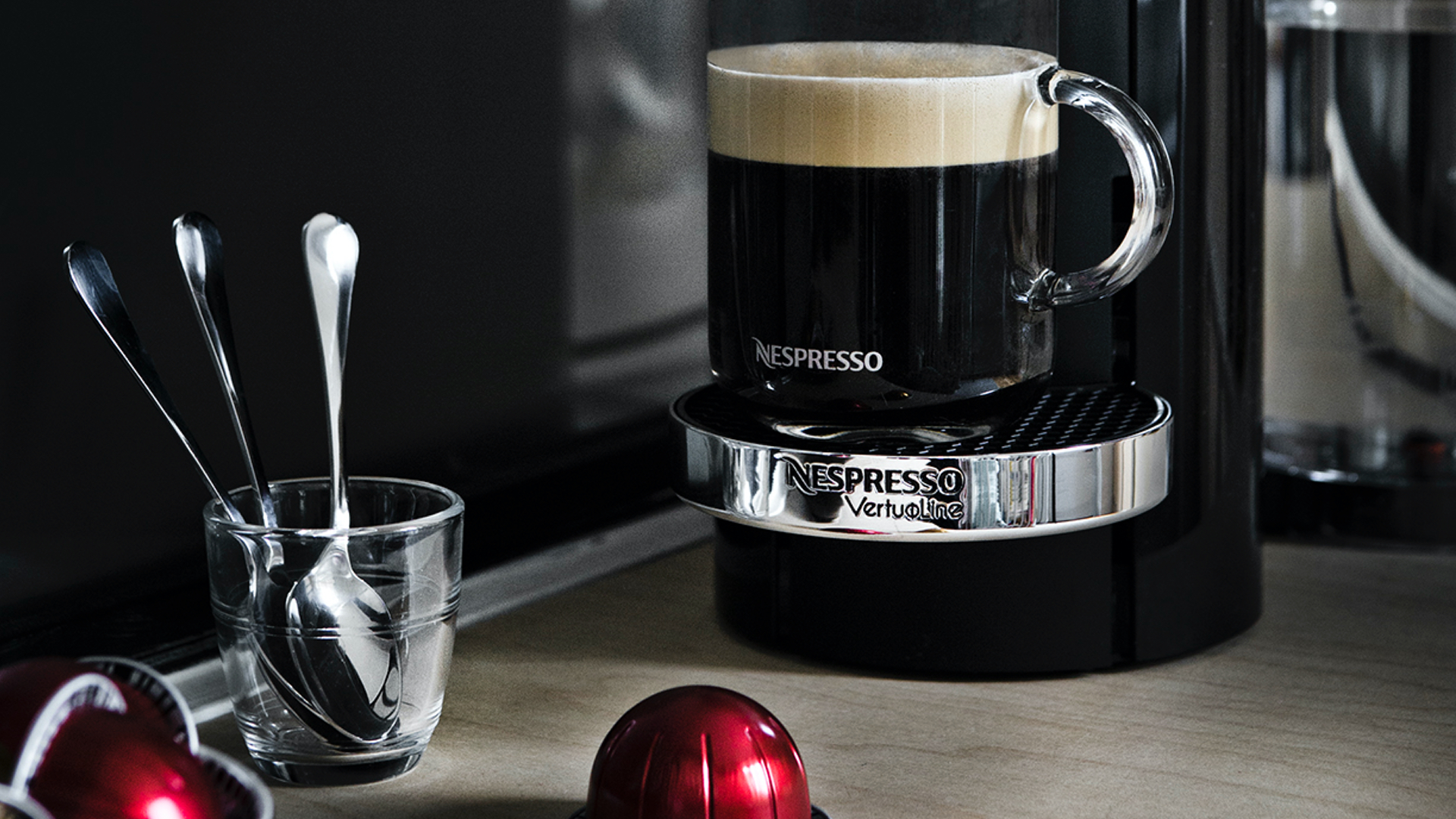 This brand came from Switzerland which is part of the Nestle group. Nespresso is very popular throughout Europe. But in America, it doesn't have as much of a presence.
When it comes to a coffee machine, there are two lines you can choose. The first one is OriginalLine and the second one is the VertuoLine. So, what are the differences between those two?
VertuoLine is the upgraded version of the OriginalLine. It's able to serve espresso in a larger cup. It also has a unique technology called Centrifusion. Unlike the original one, this Vertuo version is designed for the Canadian and American markets.
Besides having their brand for pods, this machine also partners with other brands such as Breville and De'Longhi. The Nespresso coffee maker can produce barista-quality espresso at home. Does the question remain which model fits you?
Nespresso Products to Buy
1. Nespresso Vertuo
This coffee and espresso maker allows you to make a cup of beverage with just one button push.
Besides, you can also make lattes and cappuccinos with it. For those of you who want to enjoy a variety of hot drinks at home, you should have this one.
It's one of the Nespresso VertuoLine. It's got a tank that can handle up to 40 ounces of water. It also comes with an auto-shutoff feature which is pretty smart. To remove the pod or capsule after brewing, you can just eject it with a button push.
Centrifusion technology is the highlight of this machine. You can get this coffee maker on Amazon, Target, or the official online store of Nespresso. However, you might be getting this product at a great price on Amazon.
2. Nespresso CitiZ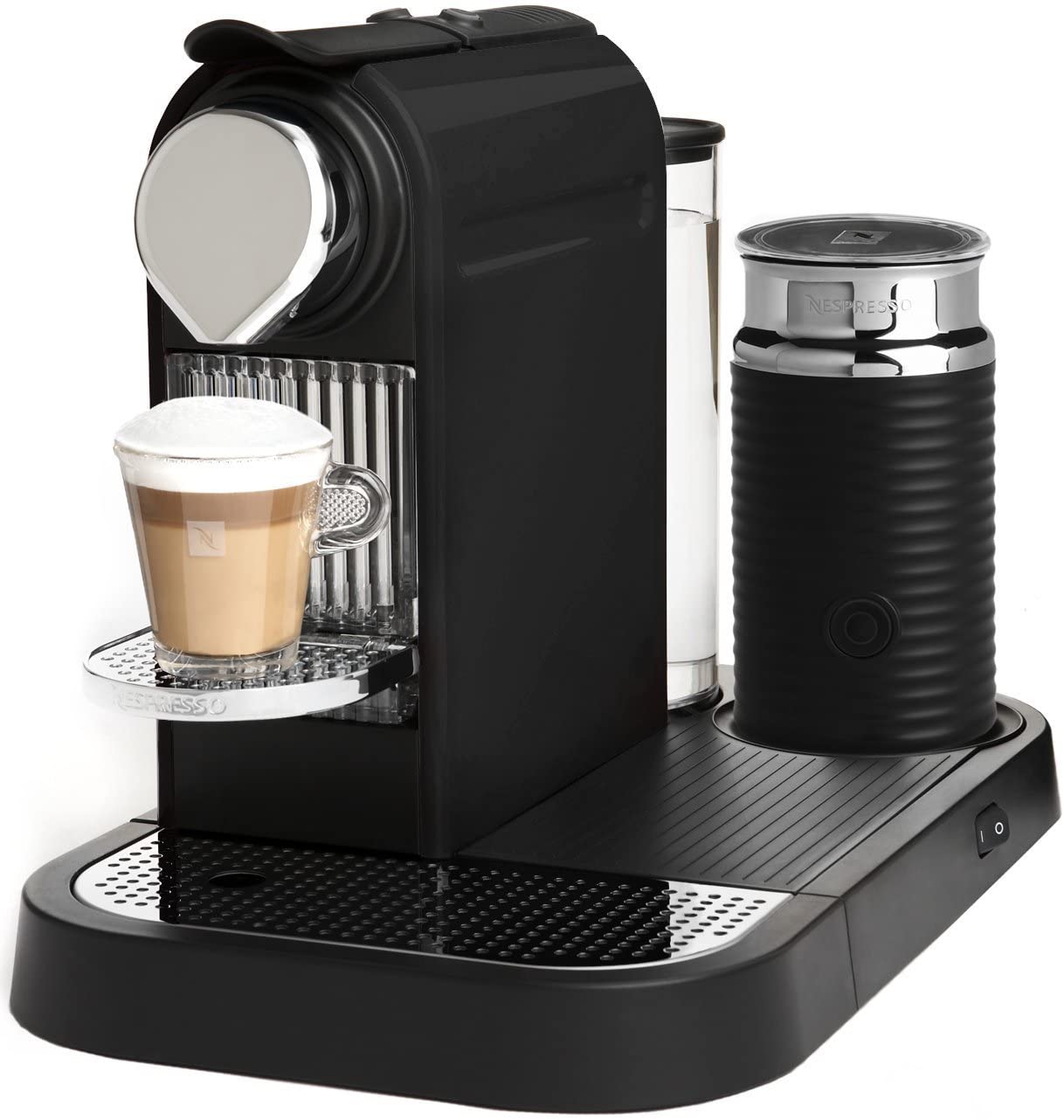 One of the Nespresso machine that comes from the Original Line. This coffee maker only uses the capsules from the brand. The single-serve espresso system work with its convenience and simplicity. It provides you with a decent cup of hot beverages.
Besides, it's got a nice design with a premium finish that makes it perfect on your kitchen counter. The small size of this machine is a privilege for your small kitchen. Nespresso CitiZ features two programmable buttons that come with automatic flow-stop.
The water tank can be filled up to 33 ounces. After 9 minutes the machine will be off automatically. You can get this espresso maker from many online stores including Best Buy, Amazon, and Walmart.
3. Nespresso Latissima Pro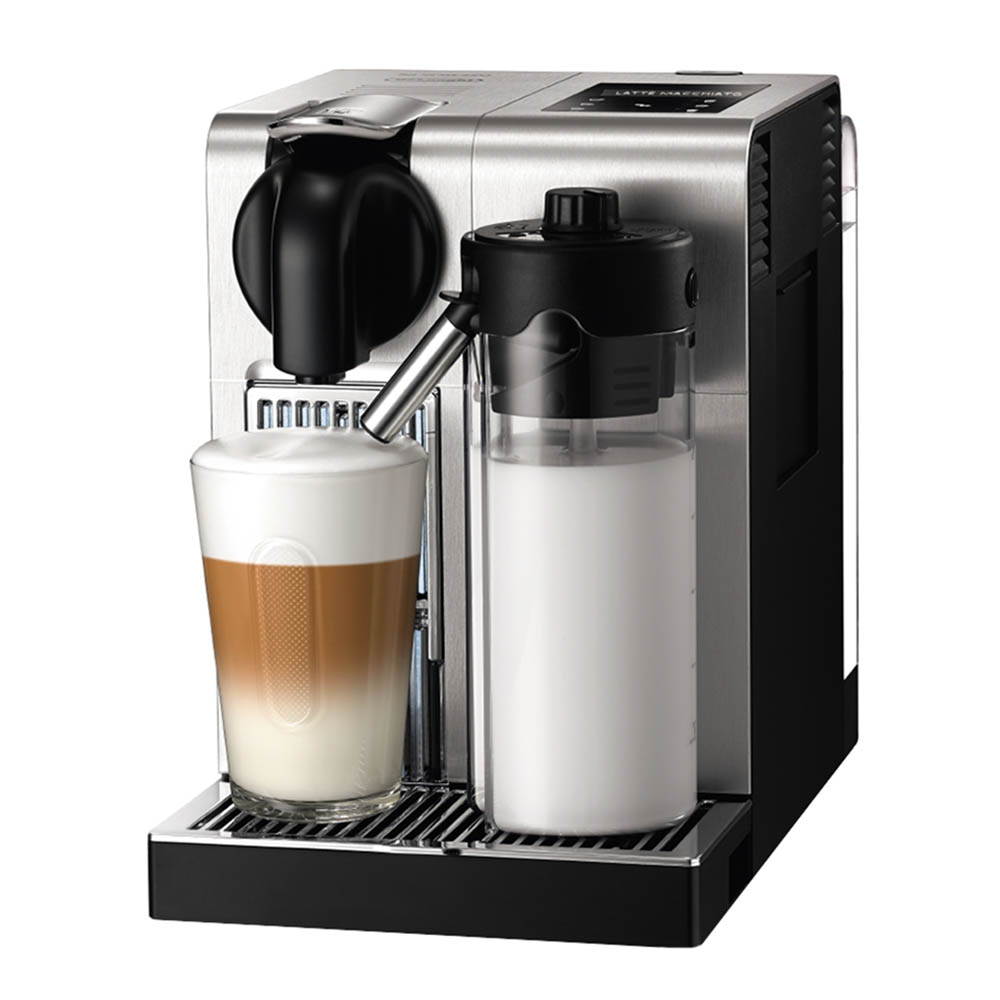 For a premium, high-end option, you should go with this quality machine. You can get all the best features that every espresso machine would have. The once-touch system makes an easy way to make a cup of coffee.
It's packed with an intuitive touchscreen system. So, setting up the machine would be so easy. You will enjoy amazing lattes or cappuccinos. The advanced technology guarantees the great taste of the beverages.
It's one of the Original Lines from Nespresso. Besides espresso, this machine can brow ristretto, cappuccino, latte macchiato, and lungo. It also comes with a built-in milk frother. You can even set the water hardness. You can pick it to be soft, medium, or hard.
Keurig Coffee Maker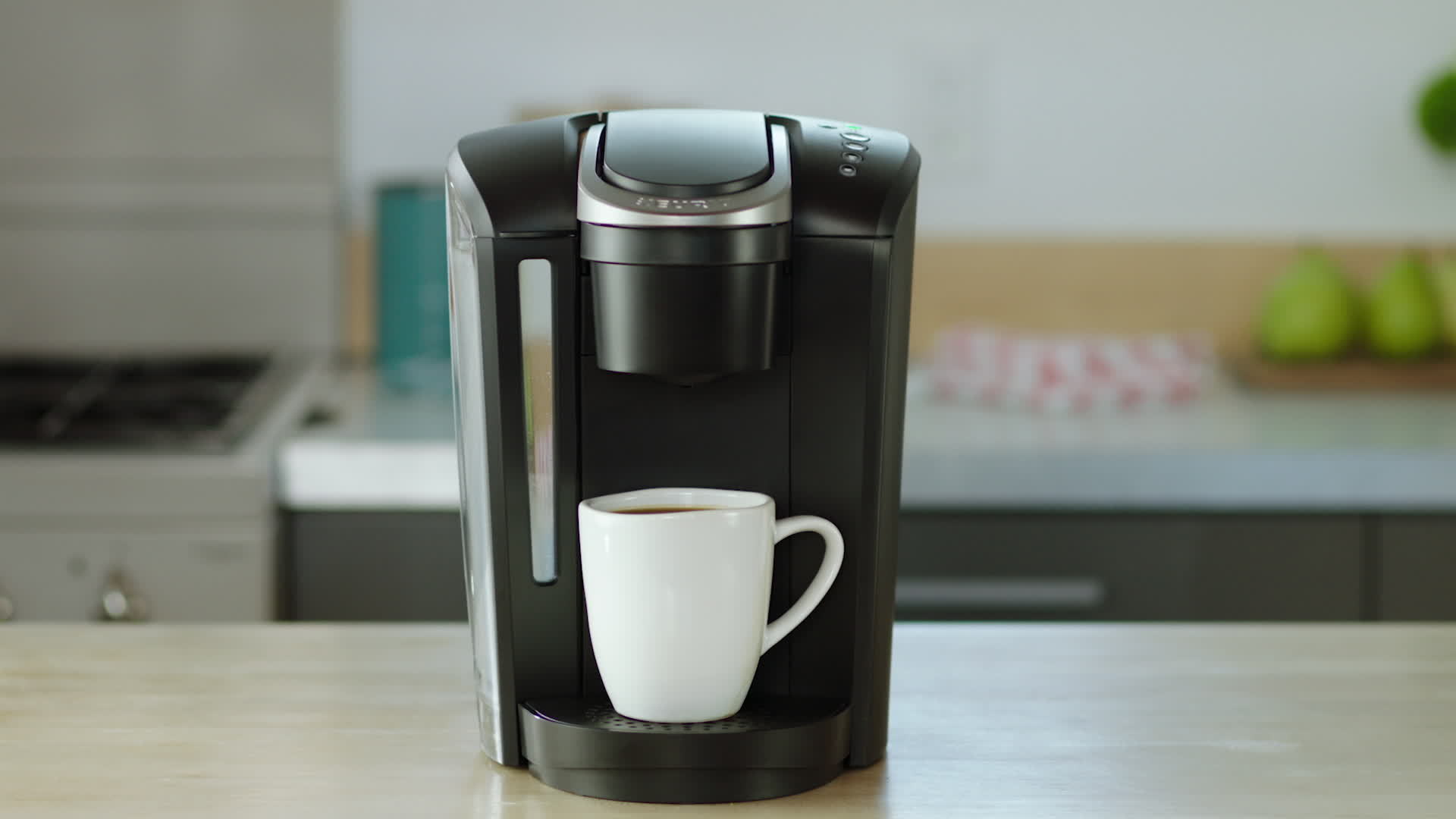 This brand is part of the Keurig Dr. Pepper group. It's one of the largest companies in North America that produces beverages. Before it began to expand into the domestic market, it made products fro office.
Unlike Nespresso that often partners with other brands for their machines, Keurig does the same for their pods which called K-cups. You can get the products from a plethora of brand names. That gives you the freedom to choose lots and lots of options.
There are a total of 50 different models that are manufactured by Keurig. That means that this brand has all the things you need, even the one with a very specific feature.
Keurig Products to Buy
1. Keurig K-Duo Plus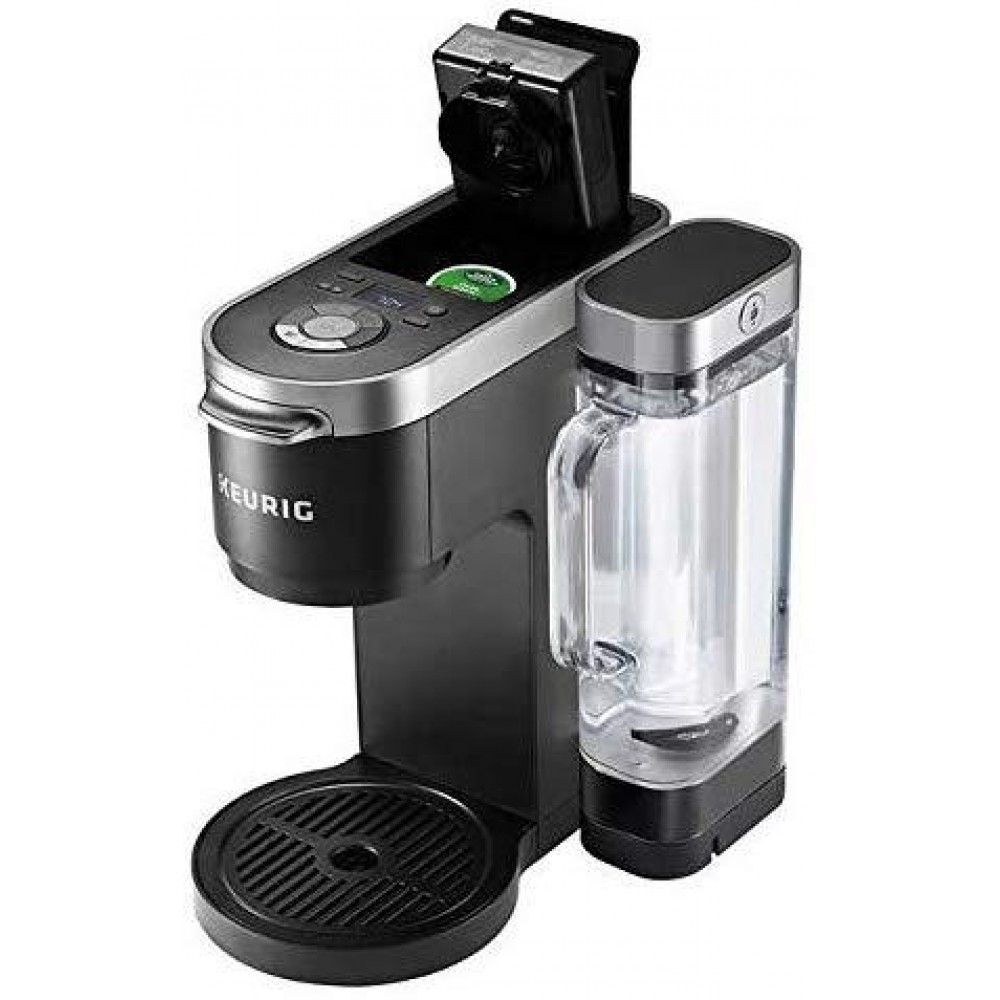 This is one of the newest models from Keurig. The K-Duo Plus coffee maker is just a perfect machine for any occasion. It's a versatile machine that can handle both worlds, a cup, and a carafe.
With this model, you can brew for up to 12-cup thermal carafe or 12oz single cup. The tank can handle 60 ounces of water. If you're out of K-Cup pods, you can always use ground coffee. There's a pause and pour feature that's helpful to maintain the amount.
2. Keurig K-Elite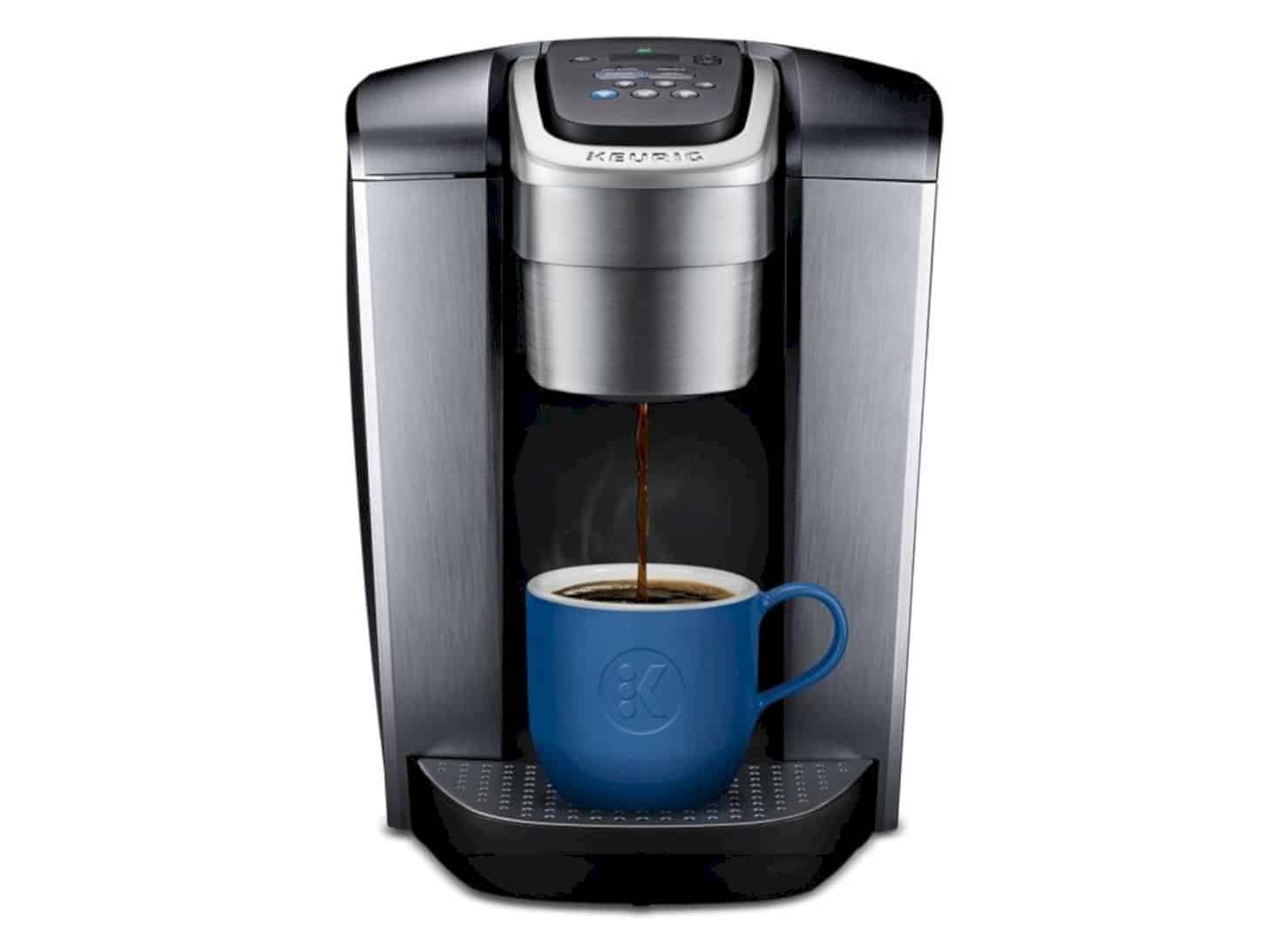 If you're looking for the real single-serve brewer, this one is something to consider. The body has a premium finish that gives modern design to the appearance. The programmable features offer you a chance to do the ultimate customization.
There's a feature that allows you to brew hot over ice. So, you can make a beverage that comes with the ice. You will need to prepare the ice inside the cup.
The hot water in the tank can also be poured anytime you want. So, you can use it for oatmeal and instant soups on demand. For freshly brewed coffee, it only takes about a minute to make.
3. Keurig K-Classic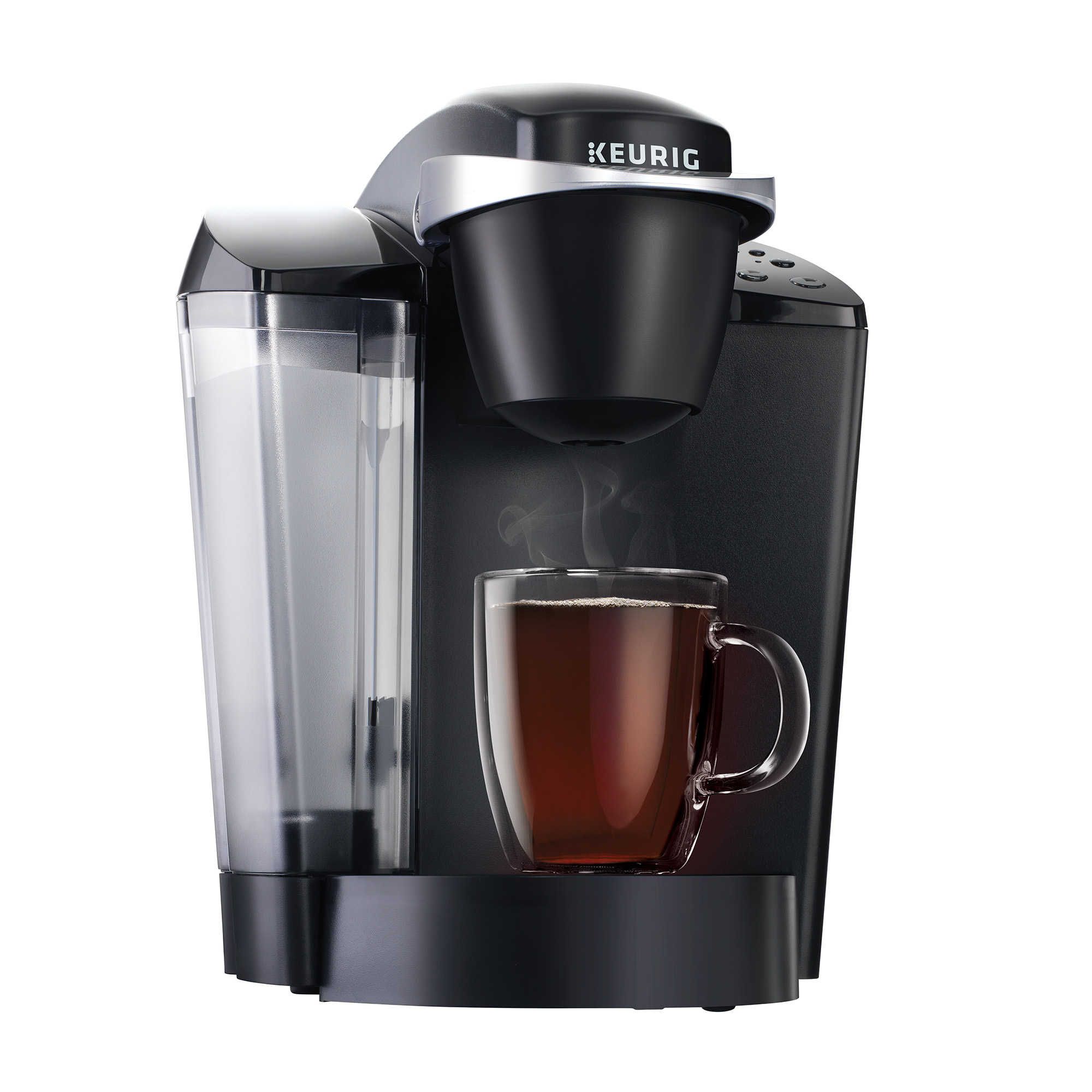 This single-serve machine is the simplest and most affordable model from Keurig. You can get a perfect cup of coffee, and other beverages in about a minute. There are options for cup sizes you can choose.
This machine brews up to 10 ounces of your favorite beverages, coffee, hot cocoa, tea, and an iced drink. The removable water tank can be filled up to 48 ounces. One of the highlights in this affordable Keurig coffee maker is the removable drip tray.
What to Consider
After reviewing some of the best products from each brand, Nespresso vs Keurig, there are some things you need to consider before buying one.
Nespresso vs Keurig: The Pods or Capsules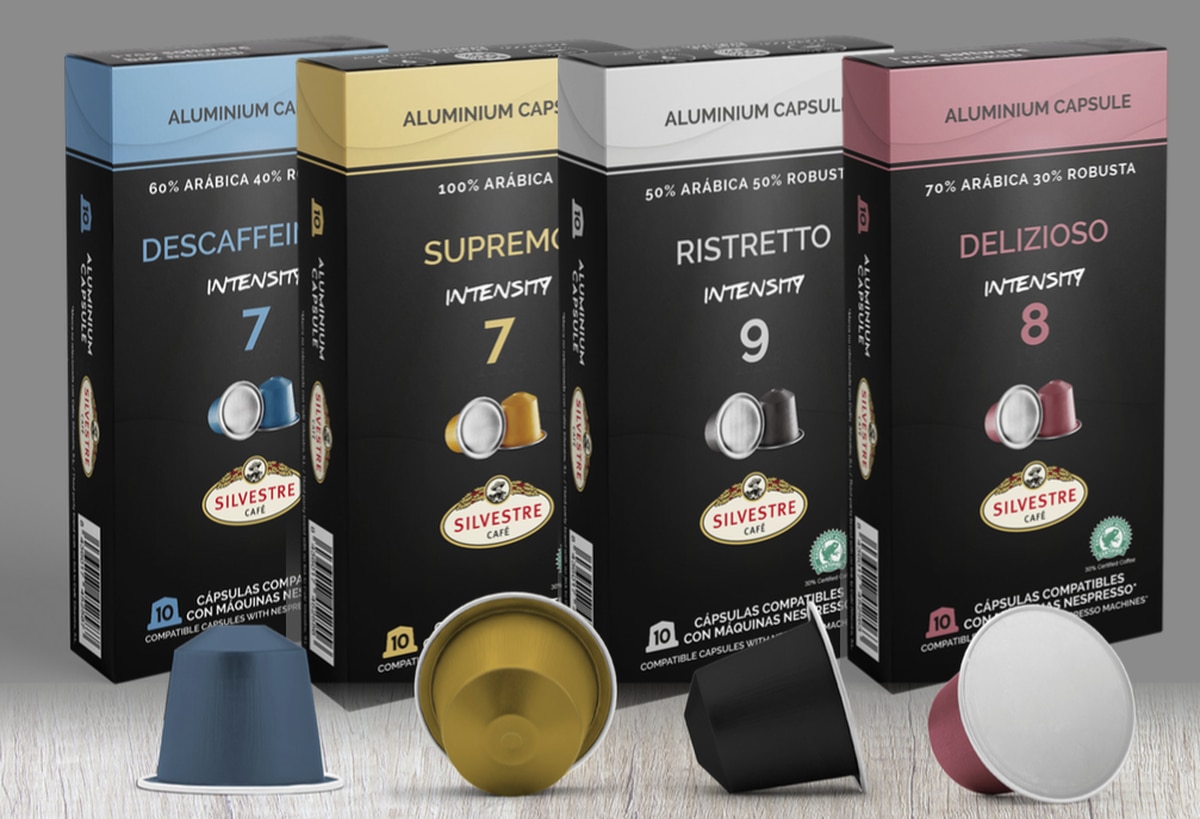 For Nespresso, the pods are in 4 different varieties. However, you can only get it from some proprietary brand. All the machines from Nespresso are of high quality. However, the lack of options seems to be the downside.
Moreover, you can see that the pods from Nespresso come with aluminum bodies. It shows the high-end quality that it has. That material can also be recycled. So, it's recommended to keep them for a recycle.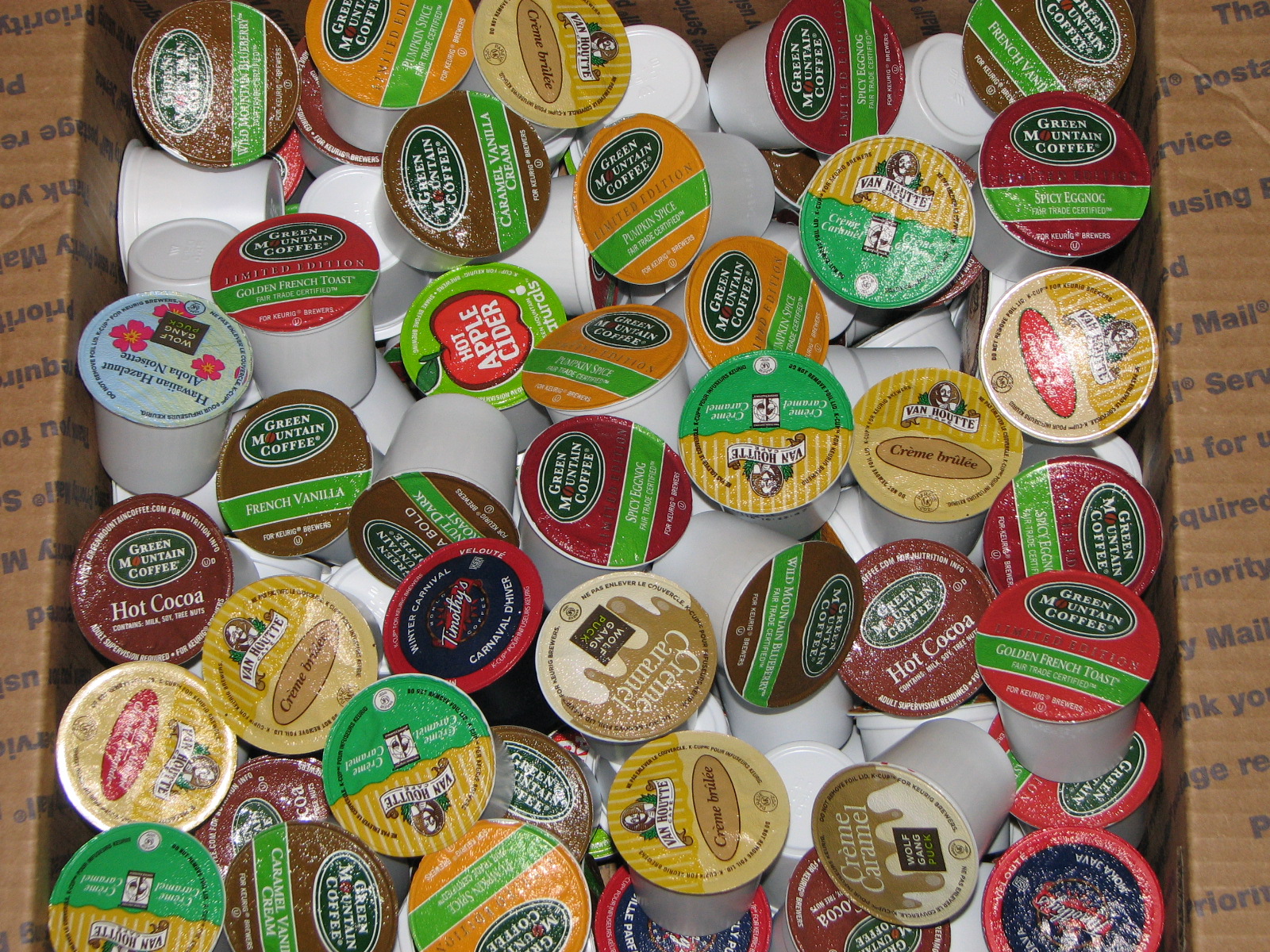 What about Keurig? As we know, this brand has so many different pod options that come from a plethora of various brands. Finding the pods from the nearby stores would be at ease. Also, the pods are not only about coffee or espresso, there are various kinds of beverages to make.
Compared to the Nespresso, the body of Keurig pods are plastic. That's the downside of capsules from this brand.
Nespresso vs Keurig: The Price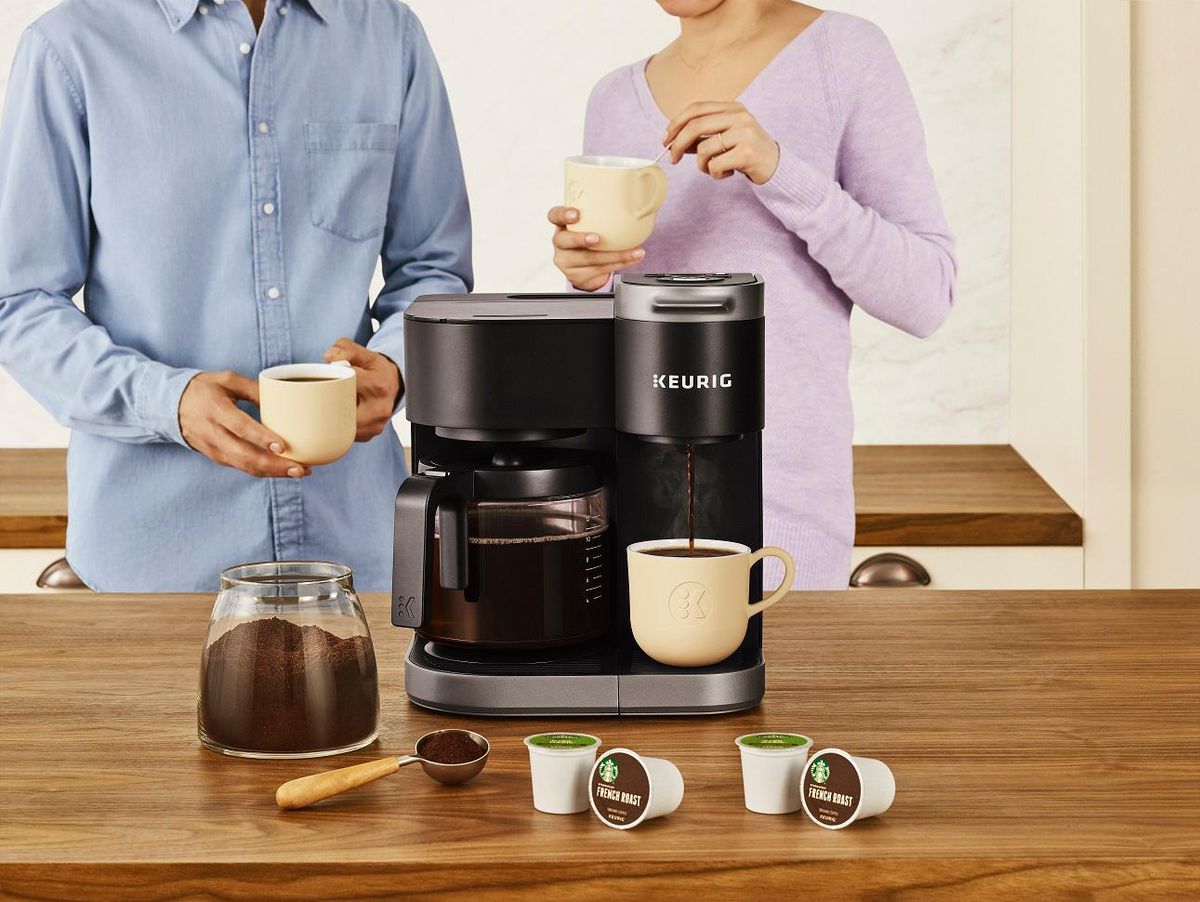 When it comes to the price, Keurig is more friendly to your budget. It gives you a product with great features without spending too much money on it. However, a bit of brew quality of your coffee would be something to sacrifice.
On the other hand, the machines from Nespresso offer better quality but the price is higher. The amount of money will pay off though.
So, the Keurig offers great features with less money, but Nespresso gives you a more reliable machine at a higher price.
Nespresso vs Keurig: The Brew Quality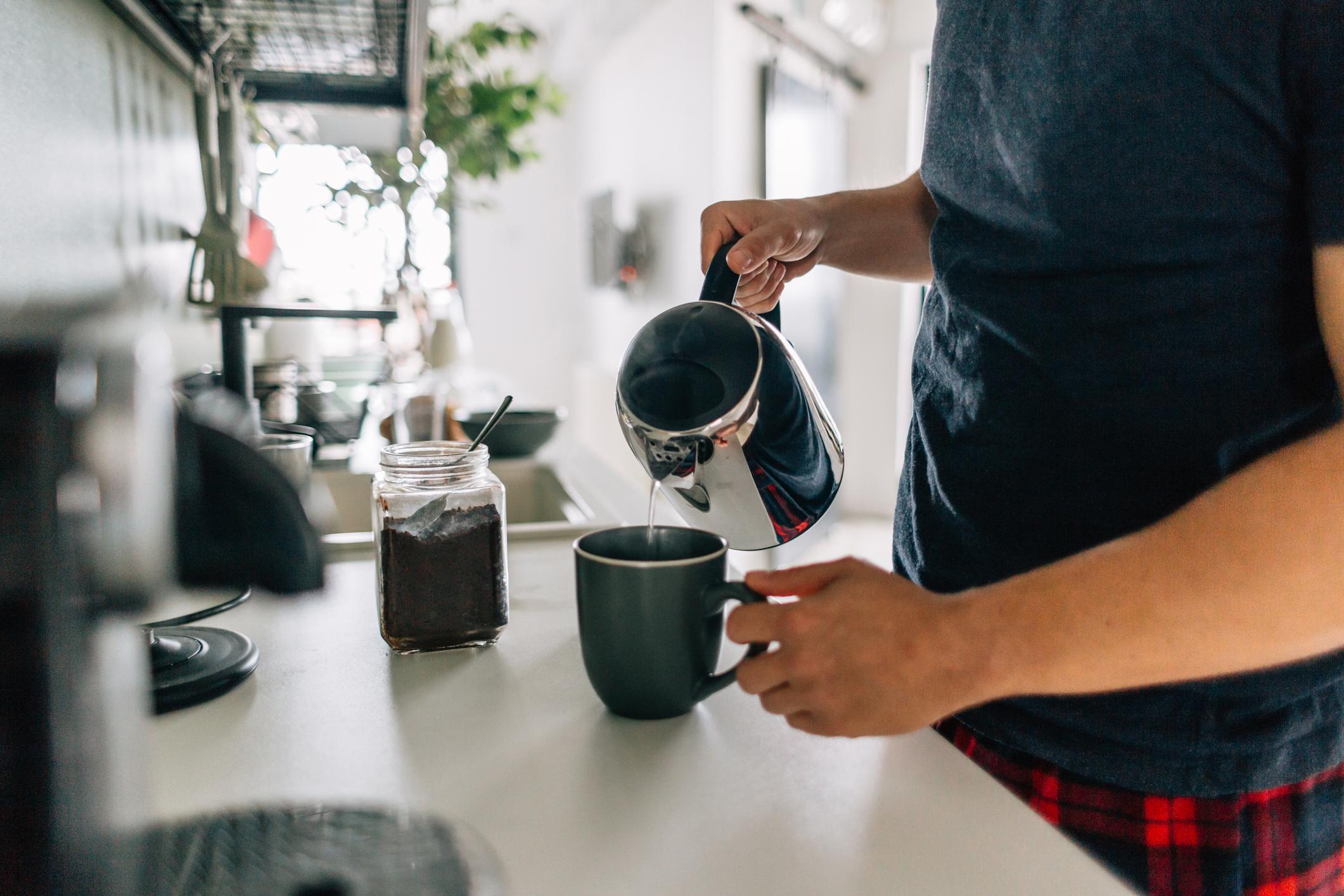 Based on the previous points, we know exactly who would win this one. However, let's talk about what each machine has to offer. The biggest defining factor between Keurig and Nespresso is the ability to brew espresso and regular coffee.
Well, Keurig cannot brew espresso. However, some machines from Nespresso can handle regular coffee brewing.
The thing that matters about Keurig is the flavor options. You have the freedom to choose so many varieties of flavor from lots of K-cups available. So, if espresso is no reason you buy a coffee maker, this is your brand.
So, who's winning in this battle of the best coffee maker in the industry, Nespresso vs Keurig. We think both of them are the winners. People should choose a machine based on their needs. They can pick based on the explanation above.