Looking for the best flavors of the popular Nespresso capsule to perfect your morning? Then, now we have the best overview to help you choose the best variant from the many Nespresso capsules available.
What is Nespresso?
Nestlé Nespresso S.A. or also known as Nespresso is the name of a company in Lausanne, Switzerland. This is one of the operating units of the Nestlé Group. The word Nespresso is a word combination of Nestlé and Espresso, a naming that is commonly used across all other Nestlé brands (Nescafé, BabyNes, Nesquik).
Nespresso produces premium-priced coffee that is all production stage are does in one of three factories in Switzerland (Avenches, Orbe, and Romont). They sell their products all over the world. And in 2011 their annual sales were more than 3 billion Swiss francs.
The Nespresso coffee machine uses an original, patented capsule system. Because they are committed to ensuring you get the best quality cup of coffee.
What is the Nespresso Capsule?
Nespresso coffee capsules are small containers made of plastic or aluminum. They have a lid with a tight seal to ensure the aroma of the coffee inside doesn't deteriorate over time. Because each capsule contains 5–7 grams of ground coffee, they are designed to produce one perfect serving of coffee.
Nespresso has two capsule lines as well as machines that are sold exclusively by Nespresso under patents. They are namely: the Original line and the Vertuo line. They have a difference in blend, roasting method, intensity, strength, taste, and size.
Types and Flavors of Nespresso Capsules
Before we discuss the flavor information for the best Nespresso capsules, let's discuss the types of capsules you can use with your Nespresso machine:
There are 16 types of Nespresso capsules on the market that are classified as espresso, Pure Origin, Lungo, and Decaffeinato types. Each has intensity, taste, and caffeine content.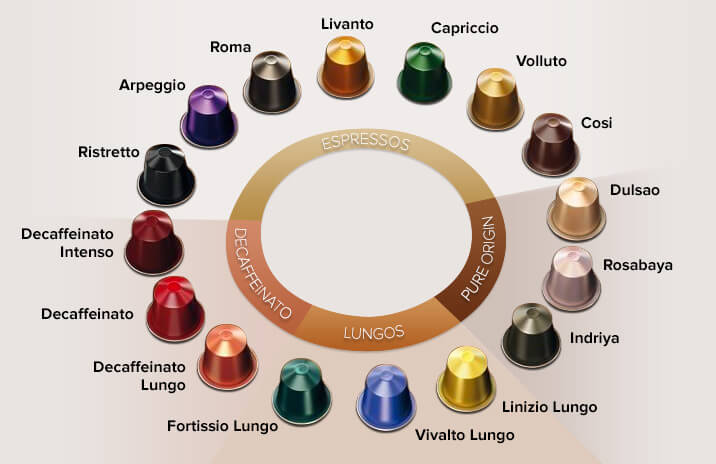 Espresso Capsules
The espresso capsule is the right 'short' espresso coffee as you'd expect. This is the first Nespresso capsule type developed by Nestlé.
Nespresso sells seven variants of Espresso capsules with different strengths because the caffeine content is different from one another.
Pure Origin Capsules
Pure Origin Capsules contain espresso coffee that comes from certain coffee-producing regions. This capsule is also referred to as the Nespresso version of specialist coffee.
There are three variants of Nespresso Pure Origin capsules that come from different regions.
Lungo Capsules
These are Nespresso capsules for 'long' coffee, meaning that they use twice as much water as a regular espresso. They are usually bitter in taste and contain more caffeine. In terms of taste, such as between Americano and espresso.
Nespresso sells three variants of Lungo capsules, which have various strengths and flavors.
Decaffeinato Capsules
Nespresso Decaffeinato Capsules are specialty Nespresso capsules 95% caffeine-free. This means that the capsules contain decaffeinated coffee which is very good for you.
Although all of them are caffeine-free, the taste and aroma determine the intensity and not the caffeine content. Nespresso sells three variants of decaffeinated capsules, which have various strengths and flavors.
Nespresso Capsule Flavors Guide
The 16 types of coffee capsules available in the market are under the Nespresso brand. In the section below you will find the information about the Nespresso capsules flavors on the market. Now, let's have a look.
Nespresso Espresso Capsules
There are seven capsules in Nespresso Espresso capsules with varying flavors of intensity. They represent the mainstay of the Nespresso range of coffee capsules.
Ristretto Capsule: Powerful and Contrasting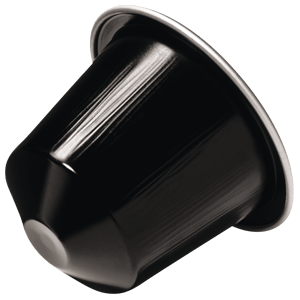 Ristretto composed from a blend of the best South American and East African Arabicas with a small touch of Robusta for added zing. Then, they roasted separately and slowly to create a subtle fruity note, slightly acidic and roasted note.
Then, they use fine grind to creates a perfect Italian-style coffee: intense, with a rich flavor and full body.
Arpeggio Capsule: Intense and Creamy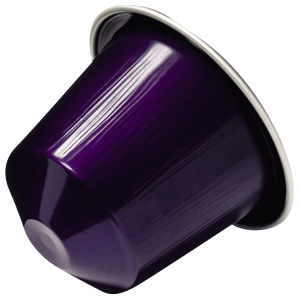 Arpeggio composed of a blend of best pure Central and South American arabica beans. They have fruity or malted profiles, characteristic of Costa Rican coffees.
They roast intensely to bring the strong character out of its origin. Also, the fine grinding help to develop the full-bodied flavor further.
Furthermore, Arpeggio coffee has intense, woody hints and grilled overtones, with subtle cocoa notes.
Roma Capsule: Full and Balanced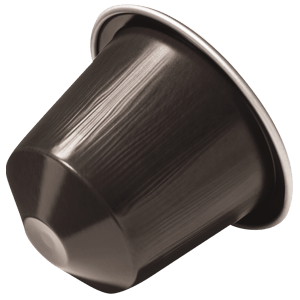 Roma capsules composed of the balanced blend of Brazilian and Central American Arabicas with Robustas.
Since the light roasting and fine grinding process, the Roma capsule becomes a short and mild espresso. It has a woody and roasted aromatic profile that revealed of intensely flavored beans from different origins.
Livanto Capsule: Round and Balanced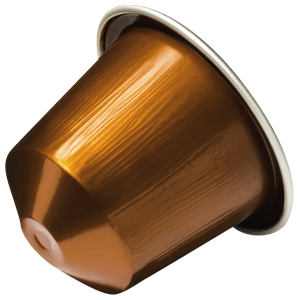 Livanto capsule composed of a blend of prestigious Central and South American Arabicas that traditionally cultivated in Costa Rica and Colombia.
The medium roasting process makes Livanto accentuates malted notes with a delicate and complex caramelized bouquet.
The round and balanced profile with overtones of cereal, making Livanto is a well-balanced espresso.
Volluto Capsule: Sweet and Fruity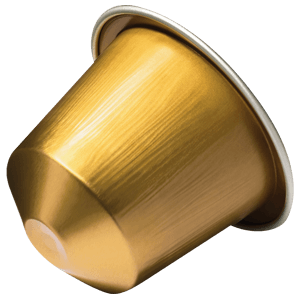 Volluto capsule contains Arabicas coffee ground that comes from a small plantation in Brazil and Colombia. They have grown organically in line with local traditions.
The light roasting process maintains the cereal note of the Brazilian Arabica and the fruity note of the Colombian coffee. Nespresso Espresso Volluto capsule is high-quality coffee with a balanced sweet and biscuity flavor.
Capriccio Capsule: Rich and Distinctive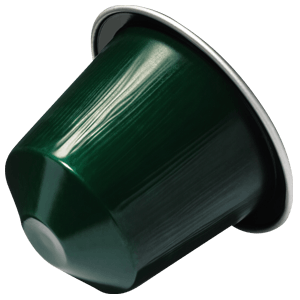 Capriccio made of a blend of South American Arabicas that grown at high altitudes with a little touch of Robusta.
Since the light roasting process, this coffee has a balance of rich character with light acidity.
Further, Capriccio is an espresso capsule with a rich aroma and a strong flavor of cereal note.
Cosi Capsule: Light and Lemony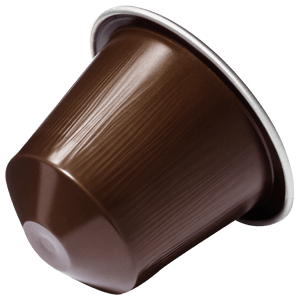 Cosi capsule contains a blend of the finest East African and South American Arabicas. Light roasting process making Cosi as a light-bodied espresso with refreshing citrus notes.
This rare sweetness and lightness of lemon flavor are perfect for a mid-morning drink.
Nespresso Pure Origine Capsules
Pure Origine capsules are the next in line on the Nespresso flavor wheel. Although these ranges are still considered espresso, they are different from espresso types. Because, they use single-origin coffee, not mixed coffee beans.
There are three variants in Nespresso Pure Origin capsules with varying flavor intensity.
Dulsão Do Brazil Capsule: Sweet and Smooth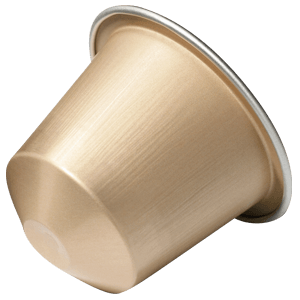 Dulsão do Brasil is a mix of red and yellow Bourbon coffees. They are pure Brazilian Arabica from high altitude plantations of southern Brazil. They are hand-picked and sun-dried with their mucilage to add more sweetness to the coffee.
Then, the bean roasting separately to ensures the roundness and balance. Some of the coffee is roast lightly to bring out its sweet notes. While the rest with a longer roast to balance the blend.
Further, Dulsão do Brasil have the sweet, honey-and-maple aroma that overlaying a base of malted biscuit and cereal.
Rosabaya de Colombia Capsule: Fruity and Balanced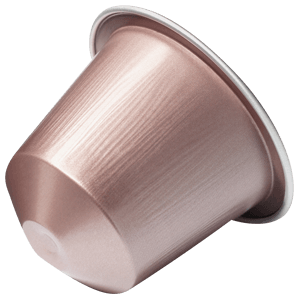 Rosabaya de Brazil also known as Rosabaya de Colombia. This capsule contains the coffee cultivated by small coffee growers in the highest region of Colombia.
The beans are hand-picked and treated with the wet method to intensify its aromas. Then, it dried in parchment and transferred to the Paramo de Letras, a region with a cold and dry climate that helps to preserve the flavor of the beans.
The individually roasting process allows the fruity and acidic notes to come out, whilst adding body. The result, this Nespresso capsule has notes of wine, redcurrants, and red fruits.
Indriya from India Capsules: Powerful and Spicy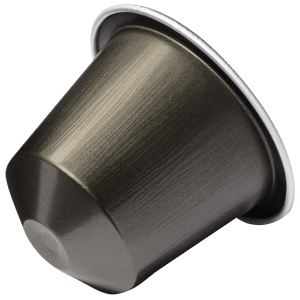 Indriya capsule contains Arabica and Robusta coffee blend that Grown on high altitude plantations in southern India. They are grown in the shade of large trees where pepper and spices are also cultivated
The Arabica beans are lightly roast to preserve the subtle aromas. Conversely, the Robusta is well-roasted to bring out its intensity and develop a full body.
Very fine grinding supports to enhance the flavor and intensity of the coffee. This indriya capsule has a dry, cocoa, and plant notes, as well as spices such as nutmeg, cloves, and pepper.
Finally, All the aspect of this coffee results in a very pure, intense, and slightly bitter coffee.
Nespresso Lungo Capsules
There are three different offerings for those who like their brew longer. And, all the Nespresso capsules in the Lungo collection are only suitable for a cup with 3.7 fluid ounces capacity.
Fortissio Lungo Capsule: Rich and Intense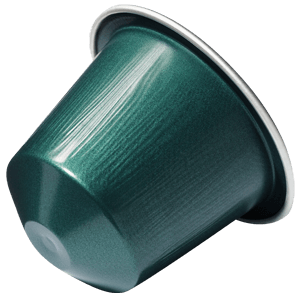 Fortissimo Lungo contains a fine and balanced South and Central American Arabicas with a touch of Robusta.
Since the Intense split-roasting technique, they have an amazing character of the coffee's origins and develop its intensity, body, and bitterness.
Further, this coffee has an intensely roasted beans aroma, woody notes, and a cereal that comes from the Robusta
Vivalto Lungo Capsule: Complex and Balanced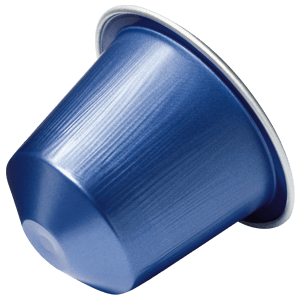 Vivalto Lungo made from a complex balanced blend of South American and East African Arabicas. They are roast separately to brings out the characters of the different origins.
Brazilian Cerrado coffee enhanced the body and brings a slight bitterness, while Ethiopian Arabicas add a subtle floral note.
Vivalto has a sweet cereal note, subtly floral, roasted, and woody notes.
Linizio Lungo Capsule: Round and Balanced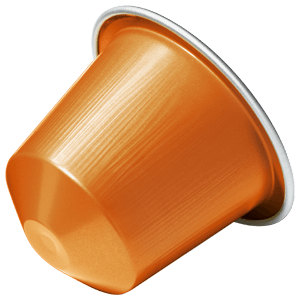 Nespresso Linizio Lungo capsule made of hand-picked Bazilian and Colombian Arabica. They are also treated differently.
The Brazilan Bourbon beans are washed and then de-pulped, then being left to dry in the sun with their mucilage. Otherhand, the Colombian Arabicas will be fermented with its mucilage and washed afterward.
The split roasting technique reveals the character of each origin. The Bourbon beans roast longer to reveal the malted cereal note. Conversely, the Arabica roast in a shorter time to highlights the softer notes of sugar cane.
Nespresso Decaffeinato Capsules
Nespresso offers three flavor variants of the decaffeinated capsule. Even though Nespresso Decaffeinato capsules are caffeine-free, doesn't mean they are low on flavor. They are as follows:
Decaffeinato Capsule: Fruity and Delicate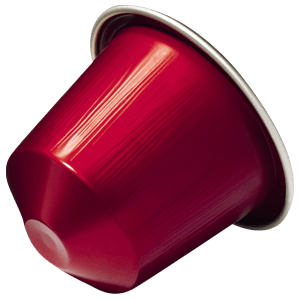 Nespresso's Decaffeinato capsules composed of a blend of Colombian and South American Arabicas with a touch of Robusta. They are lightly roast to reveal the fruity and refreshing notes. The grinding process also adjusted to create a light but distinctive brew.
Further, this coffee has hints of wine, butter, red, and dried fruit aroma.
Decaffeinato Lungo Capsule: Light and Full-Flavoured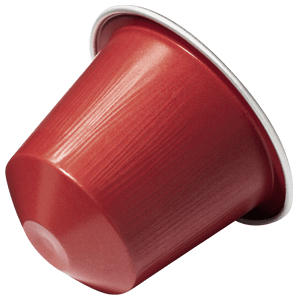 This capsule contains a blend of the finest Brazilian and Colombian Arabicas with a touch of Robusta. They go through a careful selection process and roast slowly to complete the roasted aroma of the coffee.
This Nespresso Decaffeinato variant has a smooth and creamy body, further a roasted cereal flavor.
Decaffeinato Intenso Capsule: Dense and Powerful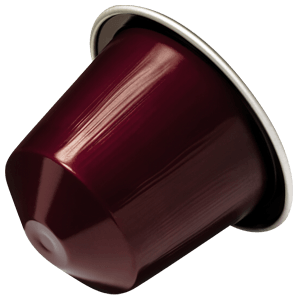 Nespresso Decaffeinato Intenso capsule contains the South American Arabicas with a touch of Robusta to enhance it. As its name, the Deecaffeinato Intenso capsule is a powerful coffee with a dense flavor.
They use dark roast to bring out the subtle cocoa and roasted cereal notes and develop its body. Further, this brew has a very intense chocolate flavor and also has 'crema'.
Which Are The Best Nespresso Capsules Flavors?
This pick we determine based market interests and our personal research, They are:
Espresso Capsule: Ristretto capsules
This is a perfect Nespresso capsule that represents the Italian brew with rich flavor and full body. Further, it also multipurpose to use for everything.
Pure Origin Capsule: Dulsao' De Brazil
This unique mix of red and yellow Bourbon coffees is a balanced coffee. Since, this has a sweet aroma of malted biscuit and cereal.
Lungo Capsule: Vivalto Lungo capsules
This is a complex blend of coffee with slight bitterness but balanced with a sweet cereal note.
Decaffeinato Capsule: Decaffeinato Intenso
The most amazing Nespresso capsule, even though this capsule is caffeine-free, it has a powerful flavor crema.
Conclusion
Lastly, We have given you a comprehensive brief overview of the flavors of Nespresso coffee capsules. Everything we write is based on references from various sources.
Furthermore, if you have a different point of view, please just write in the comments column.