Many alcohol drinkers become Kahlua coffee fans. They consider it an after-dinner beverage. If combined with ice cream, the cocktail doubles as a dessert in no time.  
Kahlua itself is a rum-based coffee liqueur. It is usually added to the java. Without a doubt, the drink offers a buzz, caffeine kick, and some sweetness at once. 
If you want to know more about Kahlua, just keep reading. Here, we have compiled some important information. This article also features desserts and drinks using that Mexican liqueur.
Kahlua Coffee Liqueur History
Kahlua was from Mexico. The coffee producers (Alvarez brothers) and Senor Blanco (rum businessman) joined together in a partnership. In the 1930s, they successfully created the liqueur. 
The production took almost seven years, from planting the trees to distilling the rum to mixing it with the coffee. Then, Montalvo Lara, a chemist made some alterations.
Kahlua's original recipe includes vanilla bean, sugar cane rum, caramel, and Arabica coffee. Over time, there were other flavors such as peppermint mocha, pumpkin spice, gingerbread, hazelnut, and even chili chocolate. 
By volume, Kahlua contains 20-percent alcohol. Compared to rum and other coffee-flavored liqueurs, it is less potent. 
Kahlua and Coffee Cocktails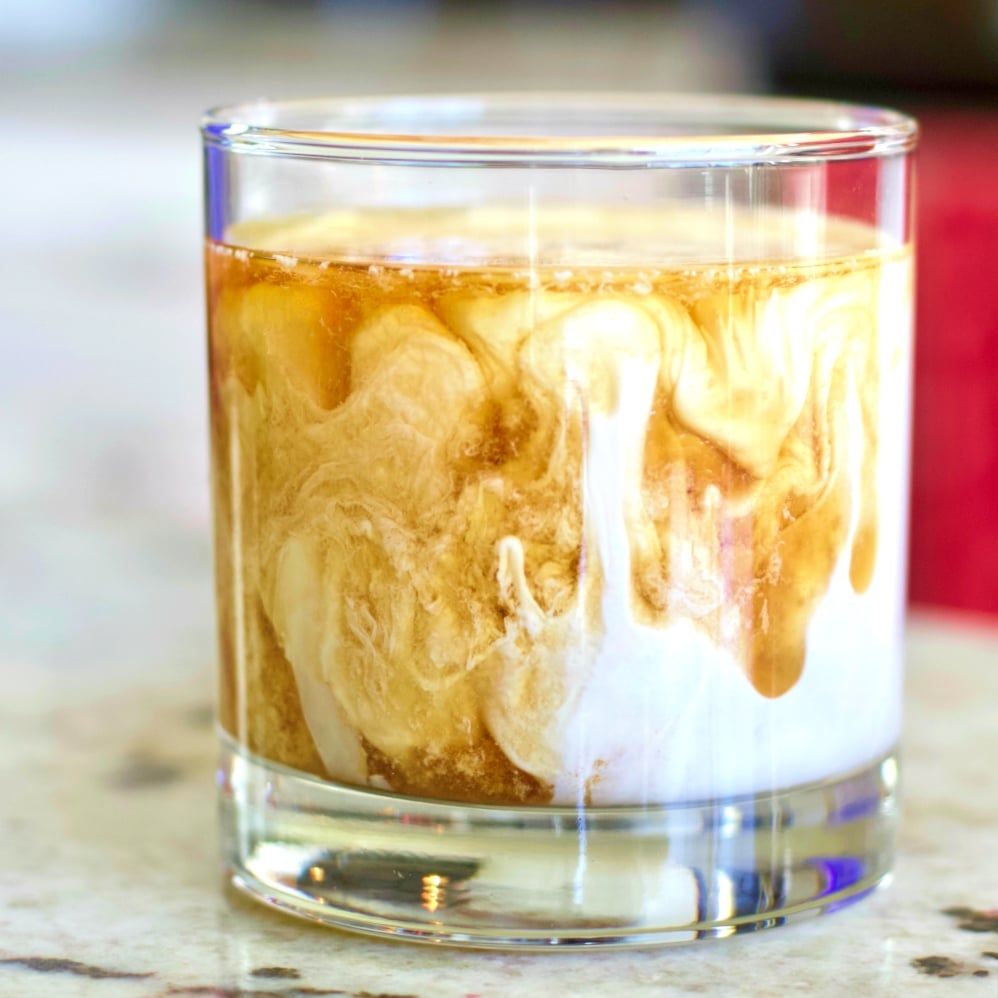 Based on a legend, Gustave Tops created the Black Russian in 1948. He worked as a bartender at Hotel Metropole. 
Gustave Top made the beverage to respect Perle Mesta, the Ambassador of United States to Luxembourg. He created the drink to toast her using two parts vodka and one part Kahlua. 
Moreover, around 1955, the inventor invented White Russian in Oakland, California. The initial recipe was made with equal parts of cream, Kahlua coffee liqueur, and vodka. That creation instantly got wide popularity.
Besides White and Black Russians, there are other Kahlua-based cocktails, from the Revolver to the classics such as the Mud-slide and B-52. Some shooters are also crafted with that coffee-flavored spirits.
The Kahlua Sour is one of the most famous cocktails. It is made with 1 oz lemon juice, 2 ½ oz spirits, 1 egg white, and ½ oz simple syrup in a shaker. The mixture should be shaken for about 10 seconds.
Traditionally, the ice is added into the shaker. Before serving, the bartender needs to shake the mixture again and strain the Kahlua Sour into a cocktail glass.
Kahlua Sour is usually served over ice. The combination of lemon and coffee-flavored liqueur is too bizarre for some people.
Kahlua Coffee: Using Kahlua in Baking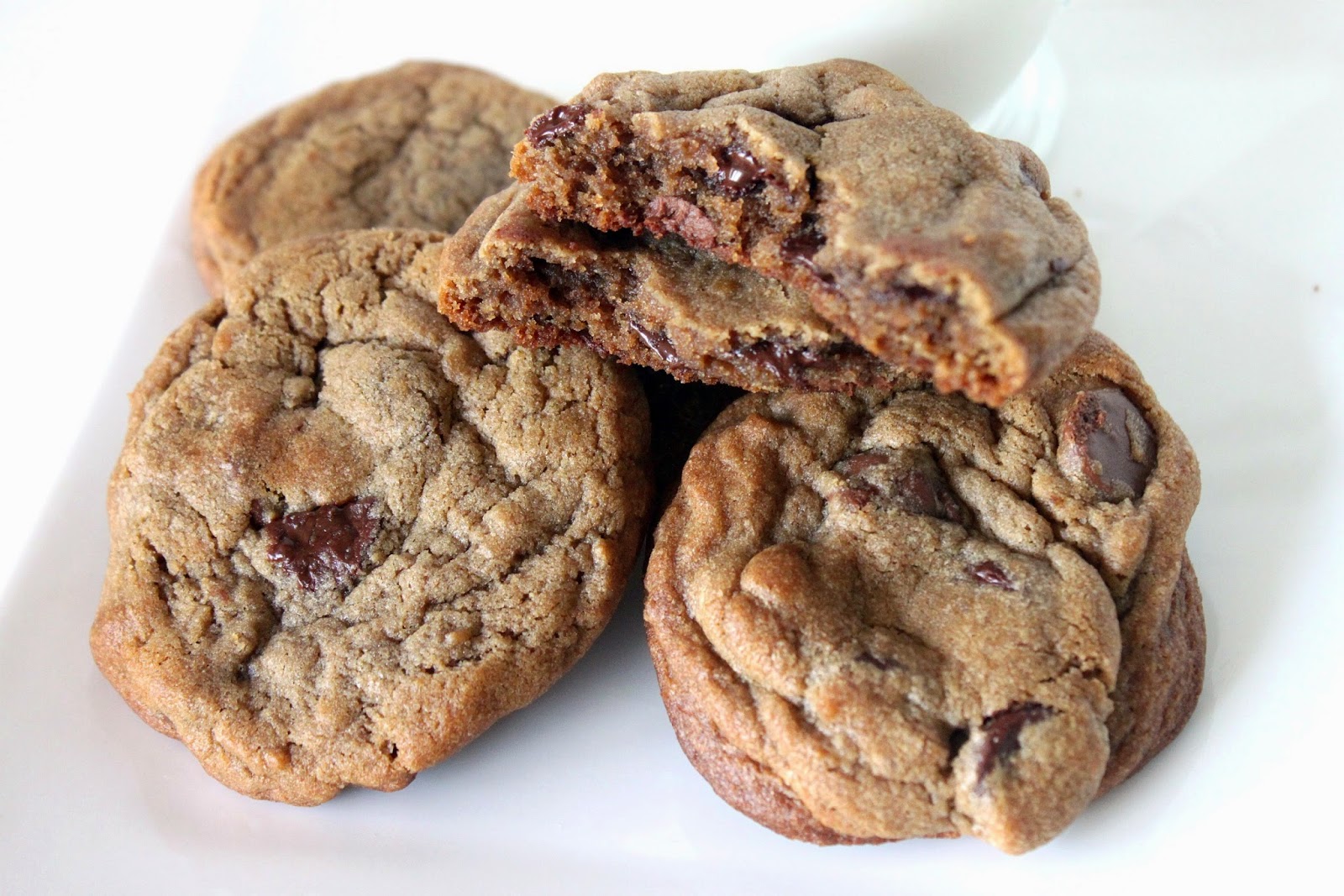 Kahlua is one of the most-used baking ingredients. This liqueur allows the bakers to experiment with lots of recipes. Due to its coffee-tinged profile, it is often in cakes, brownies, and cookies.
Furthermore, Kahlua coffee liqueur can be included in another sweet treat. Some bakers make crispy chocolate marshmallow squares with it.  
The bakers usually cover the rice crisps in Kahlua ganache and top white marshmallow squares with them. These treats are only for adults.
Another stuff that combines dessert and cocktail in one drink is Kahlua milkshake. It is such a snap to make. The beverage typically uses chocolate chip cookies, vanilla ice cream, and coffee liqueur. 
The Alternatives to Kahlua Coffee Liqueur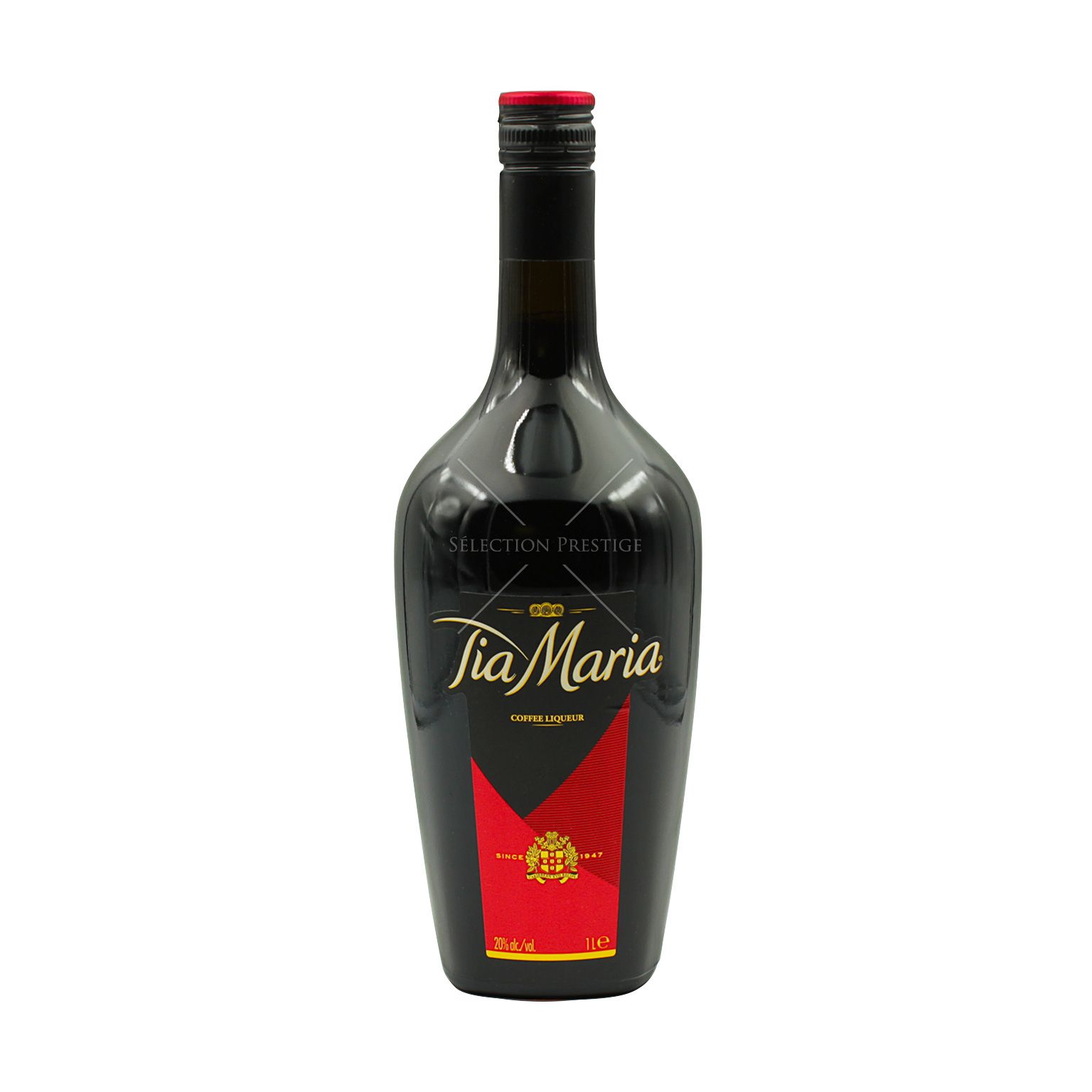 Kahlua is not the only coffee with alcohol. Other spirits, such as Tia Maria, Patron XO Cafe, and Sheridan's, can swap it.
Tia Maria is a little bit sweeter alternative. Drinkers have consumed the coffee liqueur since the 1950s. It has an alcohol content of 27%, slightly higher than Kahlua. 
Patron XO Cafe is a stronger and drier option. Unlike Kahlua coffee liqueur and Tia Maria, the product uses a tequila base. Its alcohol volume is around 35%. 
Moreover, Patron XO Cafe boasts light tequila and coffee notes. That is the reason why Martinis usually have it in them.
Sheridan's is another alternative to Kahlua. This coffee liqueur is mostly for making layered cocktails. The product provides notes of whiskey, white chocolate, and coffee. It also offers a nutty finish. 
Besides those major brands, there are a few lesser-known alternatives. New Deal Distillery cooperated with the Portland-based coffee maker, namely Water Avenue. They produce New Deal Coffee Liqueur.
Since New Deal Coffee Liqueur was from Portland, the spirits feature cold brew coffee. Drinkers, who have trouble with high acidity levels, consume the product because it is less acidic than the others are.
Although the New Deal Coffee Liqueur uses agave nectar and cane sugar, it is surprisingly not too sweet. The spirits are the main ingredient in cocktails as well.
For drinkers who are not into coffee-flavored spirits, they usually try Creme de Cacao. That chocolate liqueur is distinctly sweet with vanilla hints. It is common to be in popular cocktails like Golden Cadillac and Brandy Alexander. 
Kahlua Coffee Liqueur and Baileys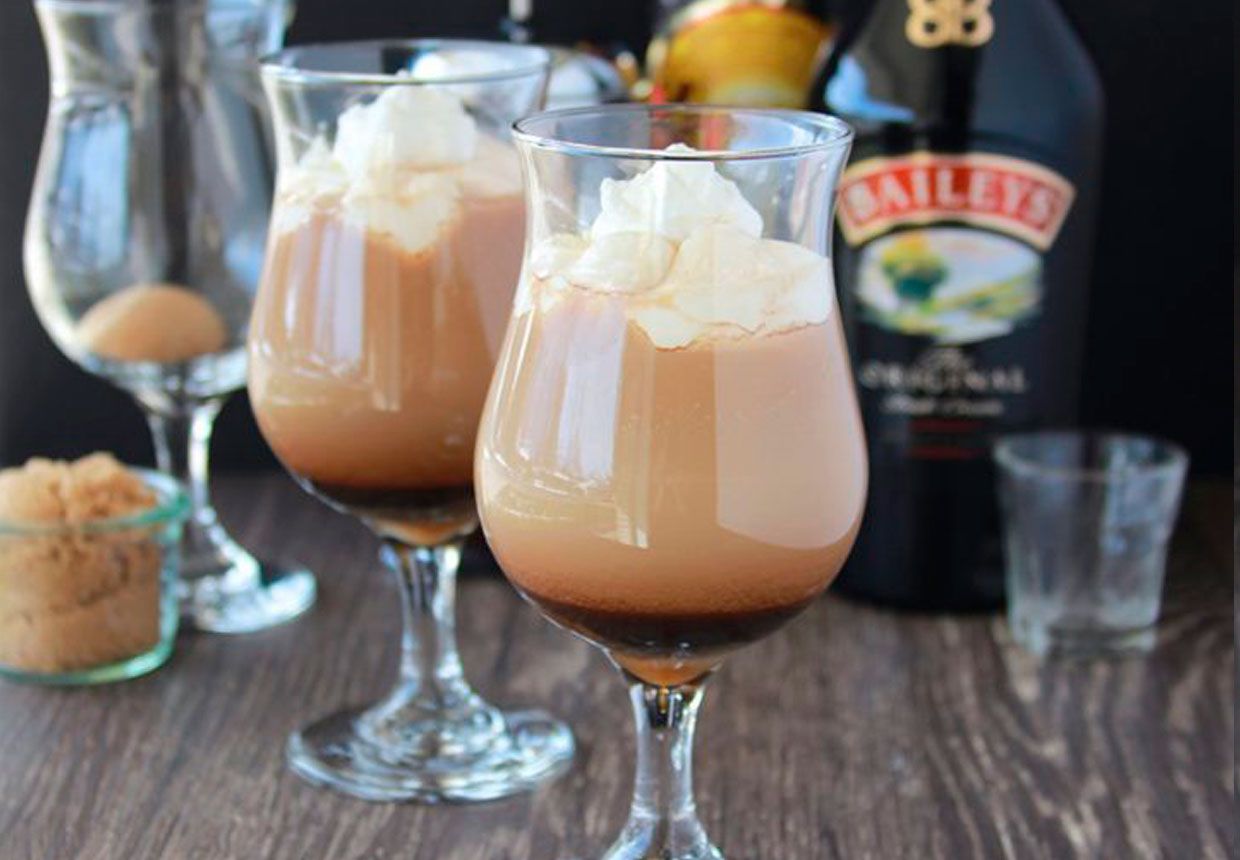 Bartenders usually add Baileys into the cocktails. That alcoholic cream can be used to make Irish coffee, too. It is a famous drink in Ireland and normally made with whiskey, joe, and whipped cream. 
One of the newest creations is an Irish coffee with Bailey's cream and Kahlua. The drink is normal to be at a cocktail party. It can be consumed during brunch and dinner as well.
Kahlua Iced Coffee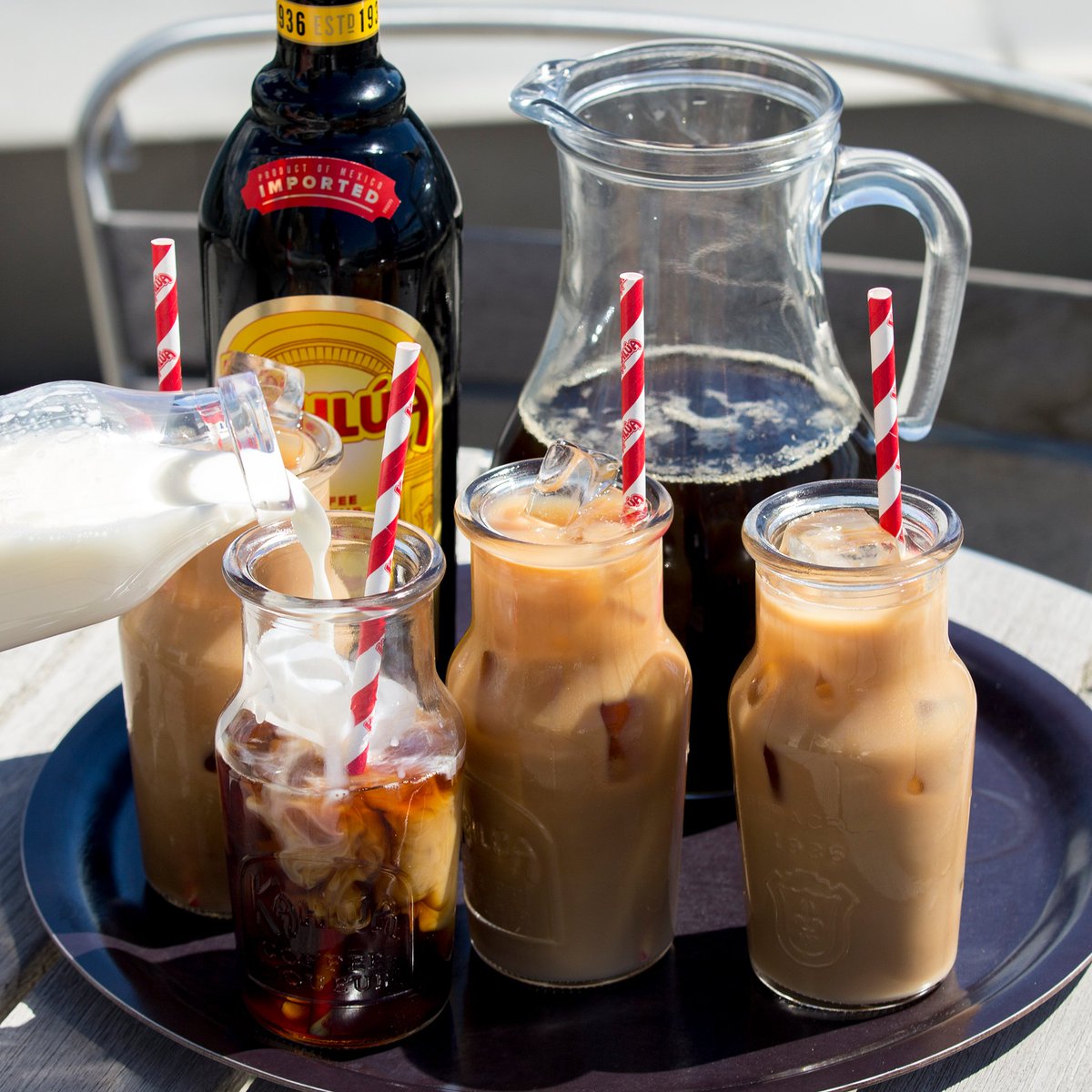 Many alcohol drinkers love chilling down with the iced Kahlua coffee. The drink can be with either dairy milk or the plant-based one.
This alcoholic iced coffee employs other simple ingredients such as espresso or cold brew filter coffee, brown sugar, and ice cubes. The drink can come together in about 5 minutes. 
Vegan Kahlua Coffee Drink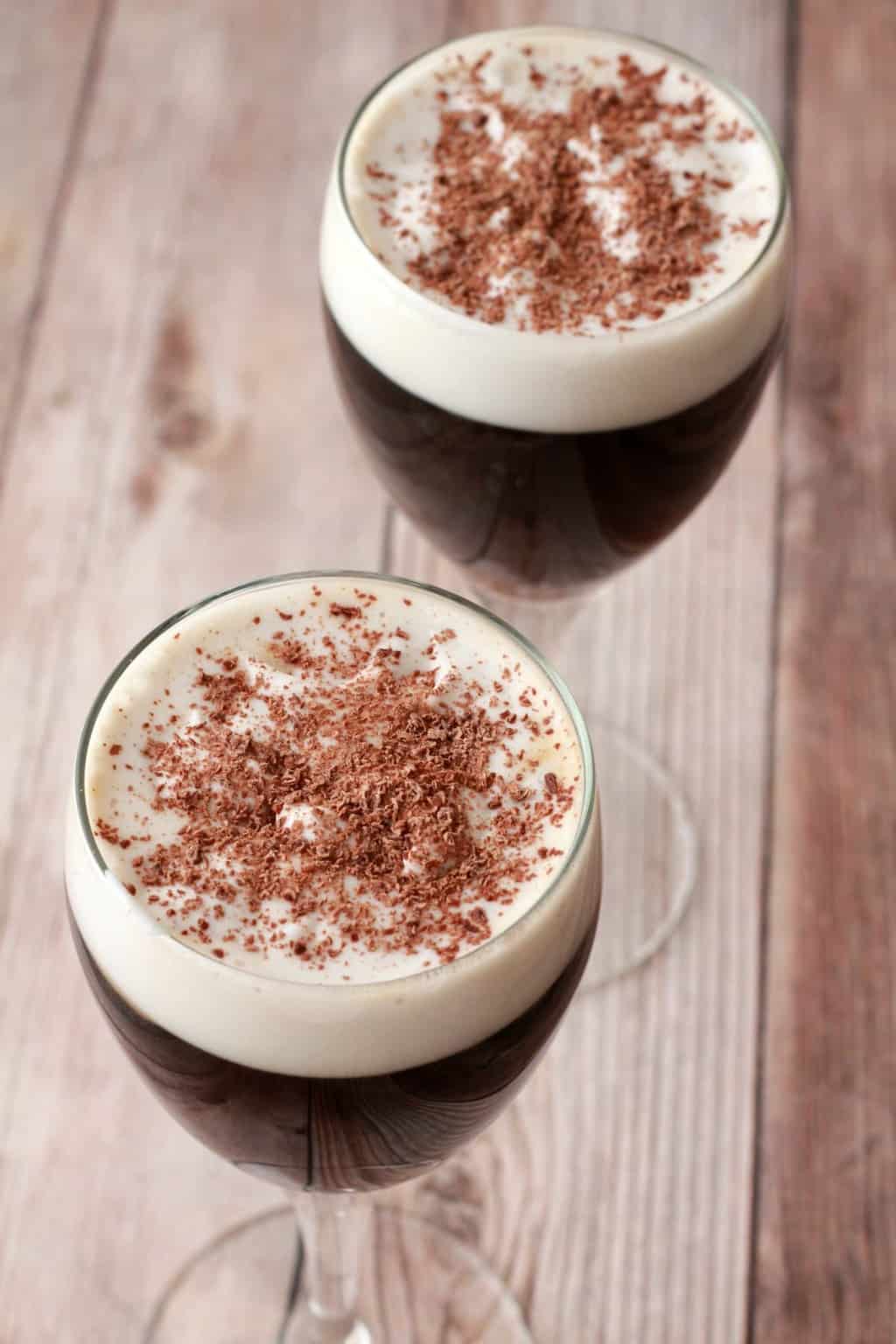 This Kahlua-infused drink uses spirits and coffee filters as the main ingredients. It takes about 5 minutes to make. 
The brown sugar adds extra sweetness to the mixture. Both coconut whipped cream and Kahlua coffee create a two-layered cocktail. Lastly, the grated plant-based dark chocolate rounds out the drink.
Unlike previous cocktails, this Kahlua coffee beverage is completely dairy-free. That means vegans can consume it.
Baileys and Kahlua Coffee Shake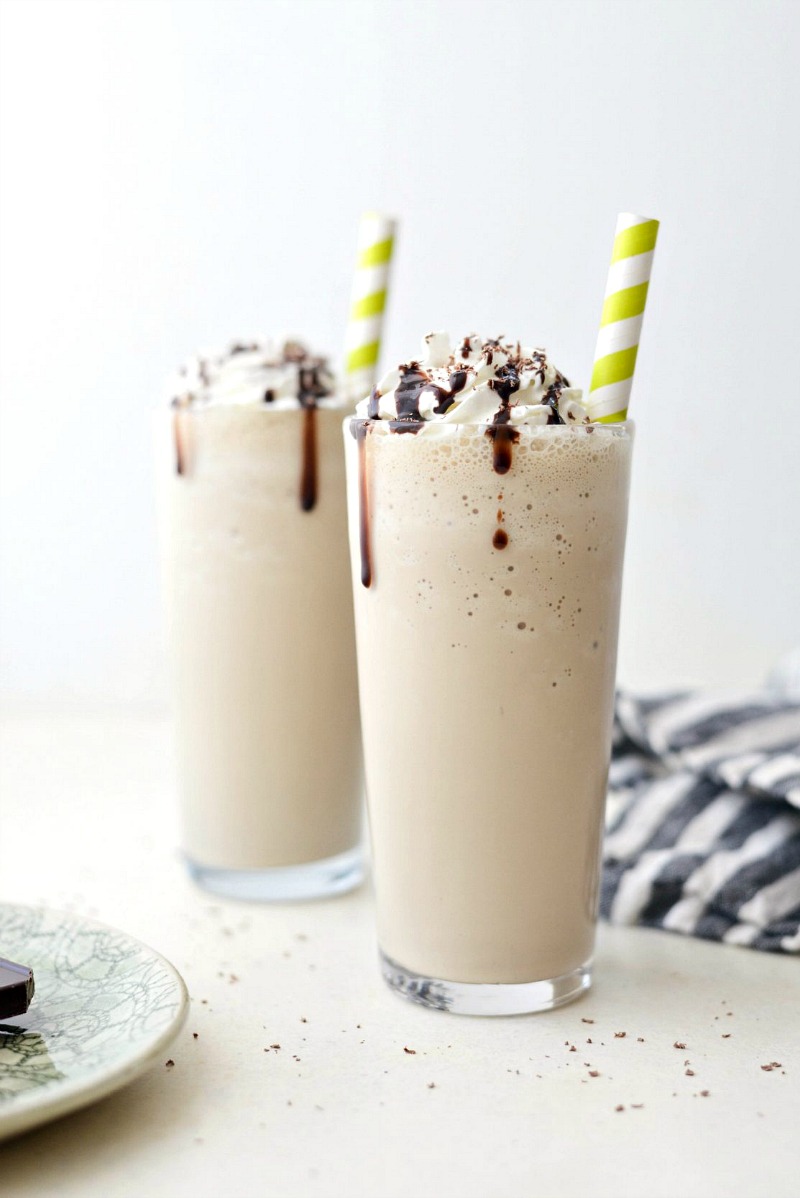 As the name suggests, this cocktail beverage uses two types of liqueurs, Baileys Irish Cream and Kahlua. It is undoubtedly for the drinkers who love them both. 
Aside from those two liqueurs, the drink contains other ingredients like vanilla ice cream, milk chocolate cubes, cool strong coffee, and hazelnut syrup. That is the reason why it has nutty and chocolatey notes. 
This alcoholic shake also features whipped cream and chocolate syrup. It is traditionally there at either the weekend gatherings or a summer party.
Pumpkin Spice Kahlua Coffee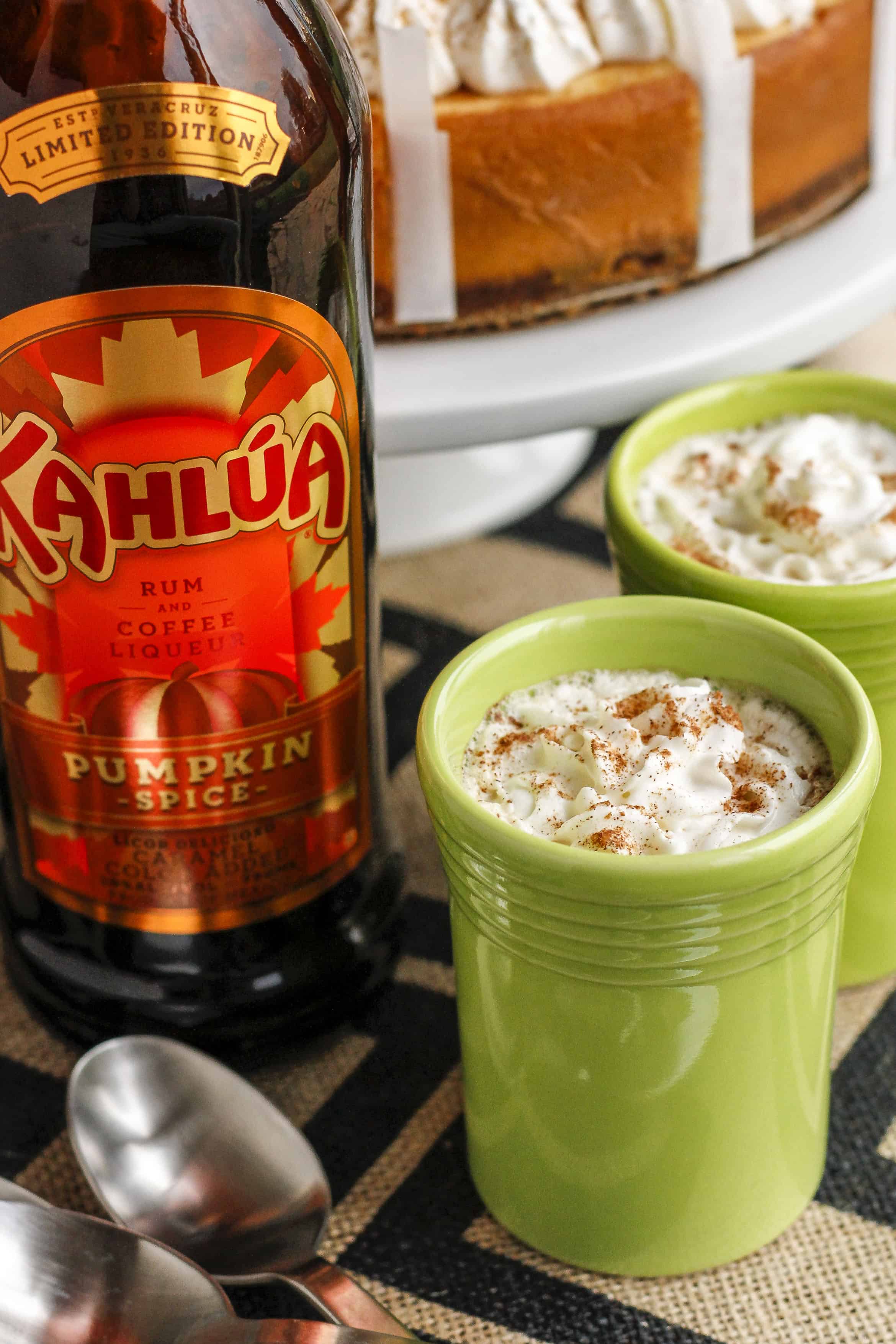 Unlike other cocktails, this drink is crafted with pumpkin spice Kahlua. It adds fall vibes to any occasion.
The latte itself only needs three ingredients such as hot brewed strong coffee, Kahlua, and non-dairy pumpkin spice-flavored creamer. The mixture can be poured into a mug or glass. 
Moreover, whipped cream and pumpkin spice seasonings are added on top. This seasonal drink is typically served for weekend brunch, dinner, or cocktail party. Some people enjoy it with holiday cookies and biscotti.
Hot Christmas Latte with Kahlua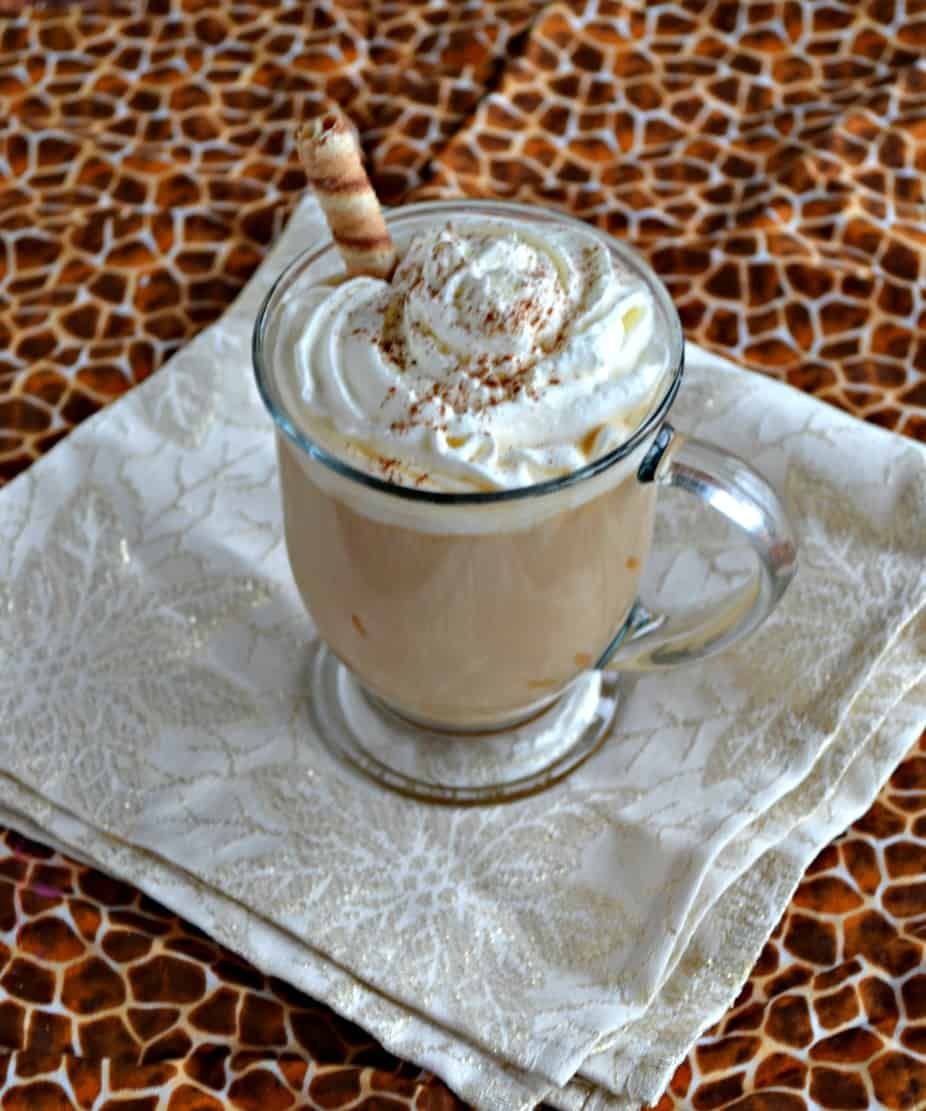 This adult beverage uses especial Kahlua. It also combines powdered sugar, vanilla ice cream, cinnamon, milk, butter, brown sugar, and hot brewed coffee together. 
Cinnamon powder and whipped cream work as the garnishes. The drink is usually splurged on chilly winter evenings and Christmas morning. 
Moreover, this hot buttered latte can be topped off with wafer roll stick or chocolate sugar cookie. It reminds the drinkers of the holidays.
Mexican-style Coffee Milkshake
Kahlua was originated in Mexico and this adult drink could not get more Mexican. It does not only feature that coffee liqueur, but also cinnamon horchata ice cream. 
Furthermore, the drink boasts vodka, fresh cold brew coffee, and ice cubes. It is also dusted with cinnamon powder. 
Since this adult beverage includes horchata ice cream, it doubles as dessert for sure. The drinkers normally sip it on a hot day. 
Homemade Kahlua Coffee Liqueur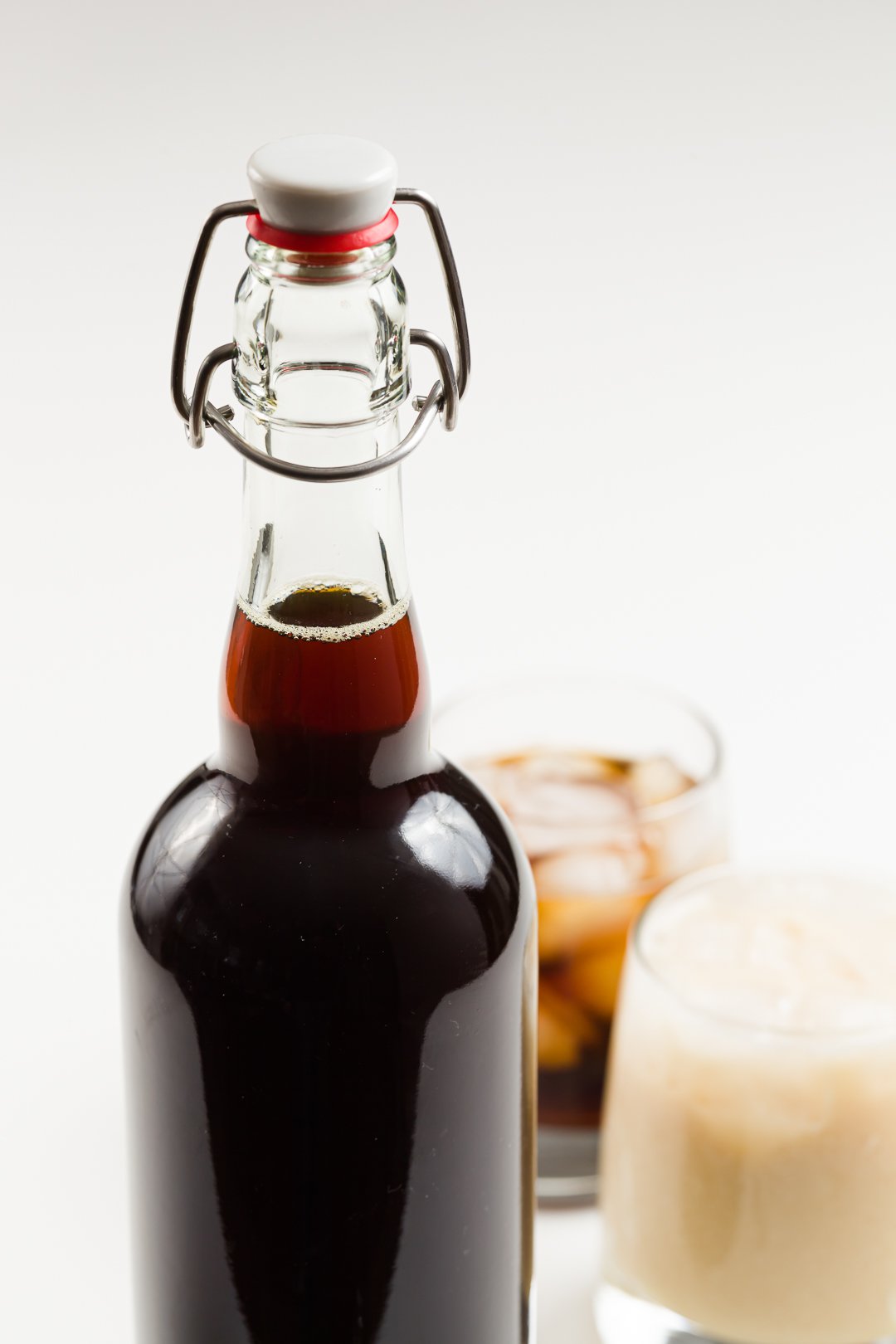 Homemade Kahlua coffee liqueur is more affordable than the store-bought one. Other ingredients like cinnamon sticks, pumpkin spice, or cocoa nibs are typically added into the mixture. 
Again, this DIY creation is the imitation of Kahlua. That is why it also includes brown sugar, water, rum, coffee powder, and vanilla paste. 
Furthermore, homemade Kahlua coffee needs to be bottled and sealed. Normally, it is stored in a dark place, either cellar or basement for about 1 month. 
Non-alcoholic Kahlua Copycat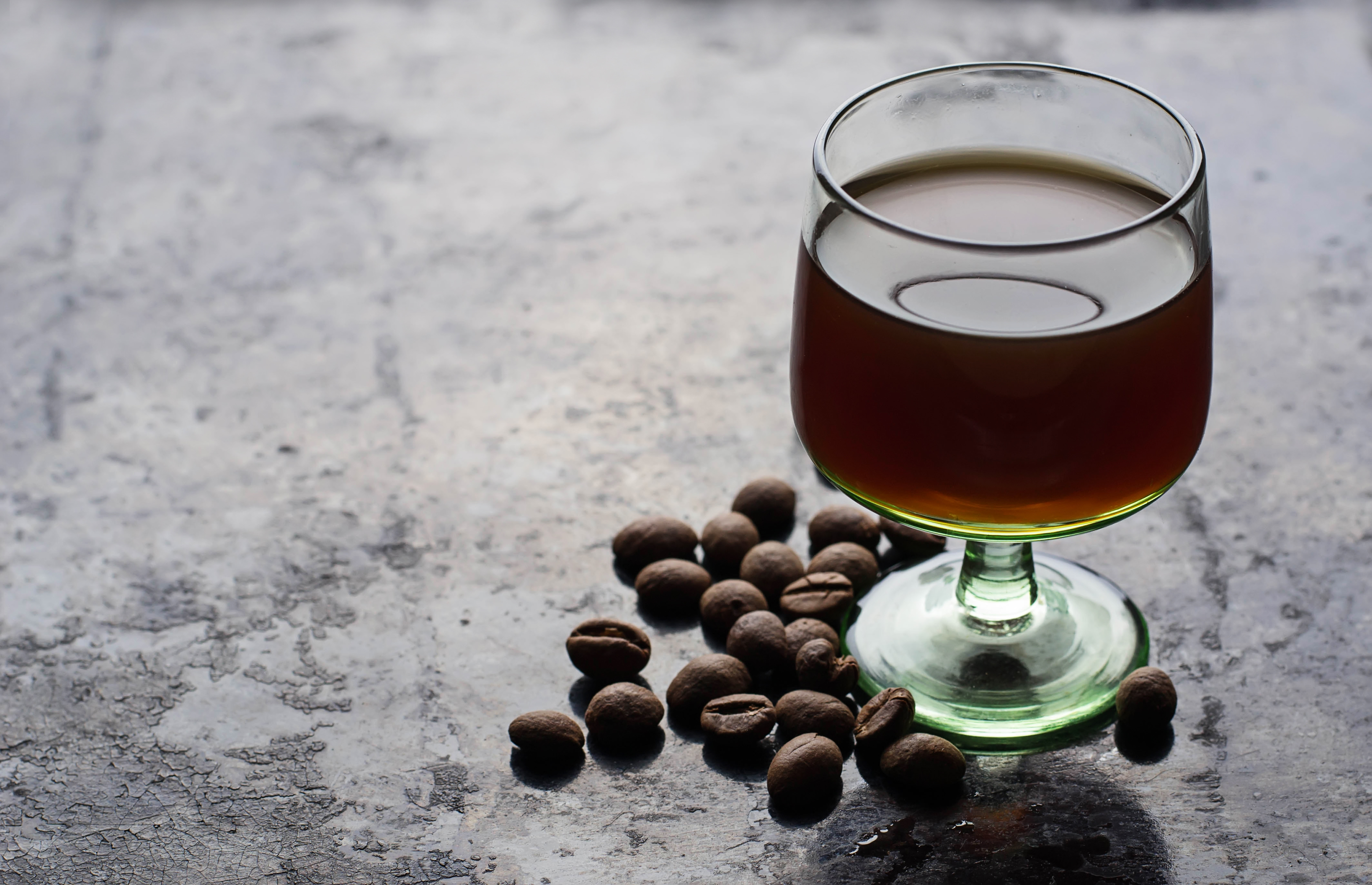 Kahlua contains alcohol. However, there is a homemade, non-alcoholic version. It requires some ingredients such as ground coffee, brown sugar, water, vanilla, and rum extracts. 
The sugar, water, and coffee powder are combined in a large pot. Then, they are brought to a simmer. 
Once the coffee powder and sugar have dissolved, the pot must be removed from the heat. The alcohol-free rum and vanilla extracts can be added into the pot right away. 
This non-alcoholic Kahlua should be stored in a glass jar. Before serving, do not forget to give it a good shake. 
We hope you find our guide to Kahlua coffee liqueur helpful. This article shows that some extra ingredients can transform the spirits into various desserts for the adults.